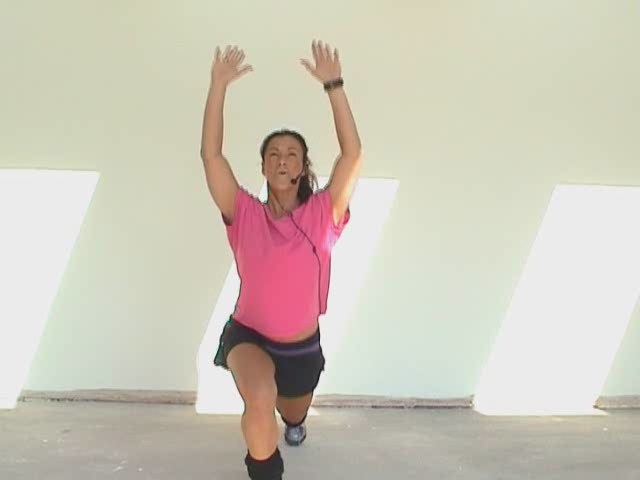 I was trawling round some of the fashion websites and fashion blogs to see if I can find some cool, trendy and "functional" ideas for workout clothes.
The style of  workout kit isnt that varied and when you change  3 times a day can become a bit of a bore constantly wearing the same stuff.
For summer i've been wearing shorts LOADS with leg warmers and baggy tops . Im loving right now these Rockwear shorts
I've got a black and purple pair and been wearing them to death! You do have to wear lyrca hot pants underneath as the shorts are quite baggy, otherwise your class members will be seeing a bit more of you than you anticipate! You can pick up these shorts from Step n Pump – links at the bottom of the Blog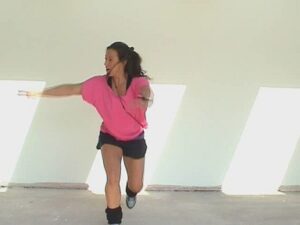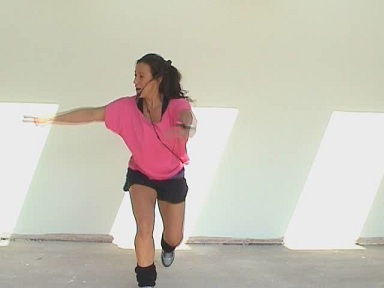 The Leg warmers are from American Apparel, they are huge and super chunky all though a bit pricey do wash and wash. I've had these for months and I love them as  you can pull them down over your trainers a la #Jo Parry who cuts a hole in hers so they go over her trainers – uber cool! Im hoping to get to American Apparel when I get to LA tomorrow so hopefully will be bringing tons of cool clobber back with me.
Top wise – I have to wear a couple of sports bras so Im a bit limited but I love the Step n Pump Tops. Serena's designs are such great quality and they wash and wash, the fabric is nice and thick and she always has the most beautiful colours.
I "heart" this top so much, very comfy and looks stylish.. me thinks.
And of course, especially for Fitness Pilates and I've even been doing Aqua in my Fit Flops
Ive got these Rokkit black diamond but have got my eyes on these purple bad boys 🙂
Id LOVE to know what you think about my little Fitness Fashion Blog post – maybe you can add your favs in the comments below or if you spot any uber cool fitness clothing let me know and I can blog about it, or maybe this blog post has no relevance to anyone but me…hahaha let me know id love your feedback
Have a fab Saturday!
Rachel xxxxx
Stockists and Prices
---