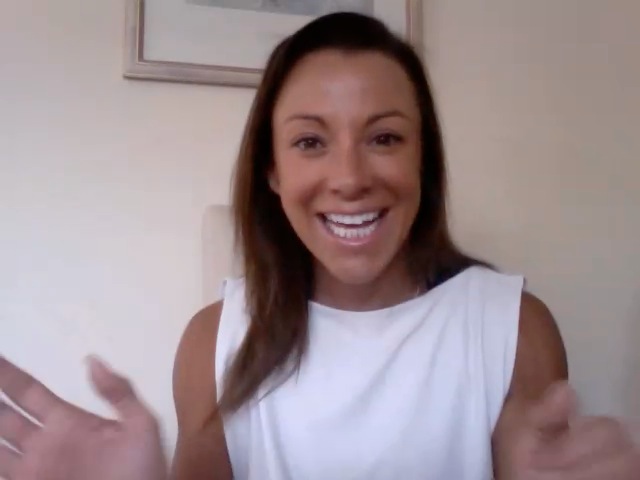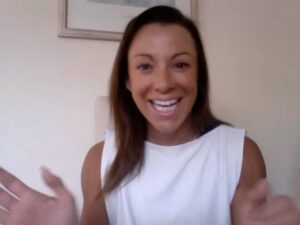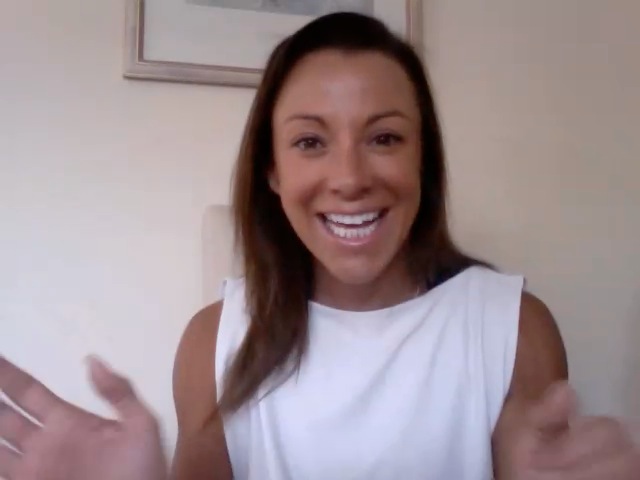 GOOD MORNING everyone, We are literally STEAMROLLING our way into September so by now I hope you are all fired up and ready for the 2nd biggest launch of the year in the fitness calendar.
I'm getting all geared up for new classes and The Business Builder Seminar Days which are shaping up to be so exciting, I've packed out the day with loads of usable content, strategies and concepts that you can easily implement, weather you already have a fitness business or want to get one up and running.
It's also The Big One North in Barnsley on 0th September which is always a jam packed event of great presenters and presentations. To get more info click here
Big One North is quickly followed by Big One South in Reading and both events are booking up super fast as they are amazing value for money and fantastic days.
I'm actually over in South Africa this week working for Virgin Active SA as I have designed a new workout for them that will be running in all 197 c lubs. Retro Robics is an 80's inspired workout that I have developed and choreographed and will be presenting in Cape Town, Johannesburgh and Durban this week. You can follow me on Twitter and Facebook for all the updates and info from beautiful South Africa.
Please feedback to me via my Twitter http://Twitter.com/RachelHolmes or "like" http://facebook.com/Choreographytogo
In this weeks newsletter you have some WONDERFUL articles. My great friend Zara Groves has written such a brutally honest piece about some of the mistakes she made when opening her own studio. If you are considering opening a studio read Zaras article carefully and PLEAAE ensure you are aware of all the pitfalls and risks, enter into it with your eyes wide open. Jill Gardners articles are becoming more and more popu;ar with her unique take on weight loss and nutrition, Les Mills Trainer and Watt Bike presenter Carl McCartney gives us an insight into indoor cycling and New Kid on the Block Chris Brown explains how he has gone from Zero to Hero with his fitness business in such a short space of time.
Be sure to follow the Choreographytogo contributors on Twitter and Facebook for inspiration.
Fitness Marketing in 20 Minutes a day
If all this talk of marketing, partnering with local business, moving to monthly payment schemes, marketing on facebook and all the other 400 things you're hearing are good for your business are starting to make you feel a bit overwhelmed would you like to hear how to get all this stuff done in just 20 Minutes a DAY?
Just 20 minutes a day to get you more clients and make more money all with you working less hours than ever before.
Sound good? Then read on….
There are just 4 Core Fitness Busines Builders (CFBs) you MUST do every day to grow your fitness business and they can be done in as little as 20 minutes.
Everything else INCLUDING 'checking' your email and updating your facebook status can wait until after these 4 CFBs have been completed.
Core Builder #1: Find New Clients
Core Builder #2: Work on your Systems
Core Builder #3: Serve your Existing Clients
Core Builder #4: Develop your Sessions
It doesn't matter how much time you have, as little as 5 minutes on each CFB will do it – just make sure you do something in each of the CFBs every day (except your rest days of course) and your fitness business will magically grow before your eyes.
You are giving consistent attention to the 4 MOST important parts of your business and NOT getting sucked in wasting time answering emails and texting clients etc.
So here's 3 Top 5 Minute Actions YOU can take for each CFB to grow your business and make more money!
Find New Clients:
1 Call up a local business and arrange a meeting to discuss cross referral scheme (eg. they send you clients and you send them clients)
2 Send an email to your client database offering them a Gift Voucher for one of their friends to attend your session and receive the same benefits and great results they have but at 50% off.
3 Post on your 2 x clients facebook pages how well they've done this week in your sessions and what great progress they've made with a link back to your website/facebook page so all their friends will see.
Work on Your Systems:
1 Write a list of all the jobs you HATE doing in your business
2 Brainstorm if any of your clients could do one of your 'hated' jobs for you in return for 'free' sessions to free up your time to do more of CFB #1
3 Set up an account with aweber.com to send out emails on autopilot to your clients to save you doing it manually and free up more of your time for relaxing.
Serve Your Existing Clients:
1 Email your clients and tell them that for 2 hours every Wednesday (or whatever day suits) you will be available to answer their questions, queries etc via phone. Let them know an urgent inquiry should go only to you as a call and not a text, email etc or it won't get answered until Wednesday. This groups all of that activity together and keeps your time free for CFB #1 and #2 instead.
2 Email a client to congratulate them on how hard they've worked this month and how much improved their results are. Thank them for being a great client.
3 Email your clients to let them know if your group training sessions have 100% attendance for the next 2 weeks you will enter them all into a prize draw for a free months training.
Develop your Sessions:
1 Watch your latest Rachel Holmes choreography Download
2 Go to infitnessmusic.com invest in the latest CD to enhance your fitness session
3 Surf the net to find 1 x new exercise for your clients (go onto the net knowing what you want to find or you will get distracted and it will take more than 5 minutes!)
Simple as 1,2,3,4!!!
I will be running my brand new Fitness Business Builder Workshop in September so do come along if you need help with your existing business or setting up a new Fitness Business from scratch
Sessions include: How to Build a Fitness Business, Fitness Business Basics, Web Sites, Social Media, Creating an on line Business to compliment your off line Business, Social Media, Video Production etc, Time Management, Motivation and Presenting. Each day will have limited capacity as I have hired out meeting rooms in hotels and have tried to choose the most accessible areas.
Saturday 17th September    Bristol City Centre    Premier Inn, King Street, Bristol    10 – 6pm     click here to book
Saturday 8th October
Edinburgh City Centre
Premier Inn Touch Base, Haymarket, Edinburgh    10 – 6pm     click here to book
Saturday 29th October     Manchester    Premier Inn Manchester Airport    10 – 6pm     click here to book
Saturday 5th November     Southampton/Portsmouth    Premier Inn Port Solent    10 – 6pm     click here to book
Saturday 12th November    London    Premier Inn Touch Base Centre, Heathrow    10 – 6pm     click here to book
Saturday 26th November     Birmingham
Premier Inn Birmingham NEC
10 – 6pm     click here to book
Debt – Don't do it! by Zara Groves
I thought I would share this with you to stop people making the same mistakes that I have made. There is a lot of talk out there about people wanting their own studios.
I run 2 businesses I own my own Dance and Fitness Studio called Break 'n' Spin in a small town called Llandudno, North Wales and I also own Sharp Shooters Pole Dancing School where I teach pole dancing out of my studio in Llandudno plus I hire rooms in Chester, Wrexham and Bangor for my instructors to teach Pole Dancing lessons.
I have been running the Pole Dancing lessons for about 7 years now and am in my 4th year with Break n Spin. The mistake that I made was getting into so much debt to do what I wanted, you see the only thing I had ever taught in the community was Pole Dancing, I hired a room once a week and classes were great. The rest of my classes were all taught at health clubs and leisure centres and my classes were always busy, so I wanted my own place and never doubted it wouldn't work.
The 2 big mistakes were that even though I was a good instructor and had busy classes I had never run them on my own, so didn't fully understand the pitfalls of holidays, school breaks, Christmas, bad weather etc and their impact on numbers in your classes. Obviously I knew there were quiet times of the year but as I was getting paid a set fee regardless of numbers, I didn't totally understand the financial impact. Also a lot of my followers did all of my classes so even though they were busy it was the same people.
The other mistake was I didn't actually have that much business knowledge – yes I hired a couple of venues for pole dancing lessons and yes I paid instructors but the overheads were low and so I always made money. The other factor which was out of my control was that we were just about to hit a recession.
I found the perfect venue to transform into a beautiful studio, It was an empty shell and needed everything starting with water and electric and then the flooring etc. I was also starting this project with a business partner. We were advised that the transformation would cost about £9,000 so we raised that between us but we were advised badly and it was more like £20,000 in the end. We opened up in January 2008. A good portion of the people that used to attend my classes followed me, which was brilliant, but all of a sudden you realise that you need more people.
I also used to teach a lot of aqua, so they didn't want to follow me as I didn't have a pool and I found that all my personal training clients liked the fact that I went to them and so didn't want to come to me for training so they stopped as well. My business partner taught mainly children dance. We split all the takings 50/50 but after paying the rent and bills there was never enough for wages for ourselves.
A year later and my business partner had had enough, had enough of working long hours for no money so she left, great I had the business all to myself, but she also left all the debt, she refused to pay any more money to clear any of the debts that the studio had incurred, so I had to go and take out a loan to clear her half of the debt as well.
I was working all sorts of hours, and was doing lots of pole parties every weekend travelling as far as Blackpool sometimes just to bring in extra money, but after a year of working like this my body finally packed in and I realised that I couldn't work all the weekend hours as well as concentrate on my business. This is when I realised that I was actually making a loss every month what on earth was I going to do now, throw in the towel or borrow more money to keep afloat. I couldn't believe that I was going to lose everything, so I borrowed more money. 2 years ago I was in £40,000 of debt.
I carried on struggling and then around 18 month ago I was introduced to Lucy Johnson, I did one month's 1-1 mentoring with her but I couldn't afford to carry on, luckily she set up her 9 month online program which was much cheaper, so I signed up, and this was the real turning point in my business. I worked step by step through her tutorials and slowly but surely the business turned around. I managed to take it from losing money every month to making a profit every month.
What I didn't realise when I started was the sheer amount of money it takes to run your own studio, instructors wages are huge, I know we are worth what we get paid hourly and we have trained hard to get that money, but when you are the one paying all of those instructors that hourly rate, it really hits you. You have to make sure the classes are always full and of course you are the one that gets left till last, so you then are worrying about paying your own mortgage and bills – I don't have a partner to help it's just me. Although I do have a very supportive mother and friends.
My studio now makes a profit, but I don't see a penny of it as it all gets swallowed up by paying off debt, I am now in about £15,00 of debt, so have paid off a huge chunk but i'm still not out of the woods. I now have 50 adult members at my studio and 90 child members, I need to increase those figures to 70 adult members and 110 child members and then all the running costs and the debt repayments will all be covered by the monthly memberships, so when the slow months happen at least I know everything is covered.
It is so hard though – I have done everything I have been advised to do – I have 5 websites, I have created an online members website, 3 facebook accounts, I have a you tube channel and a linked in profile and a twitter account. I write 2 newsletters a week, one about fitness and my studio and one about pole dancing, I write my own blog and 2 article for a wedding blog each month, I go to networking meetings once a week, I have been in the local newspaper lots, I have been on the radio a few times, I have been on the telly. We constantly read about outsourcing, and I totally agree but if after paying your rent, wages, bills and debts there is nothing left over you can't pay someone else to do a job that you can actually do. There are some days when I don't even have a fiver to my name, and then the next day a load of bookings come in and everything is fine again.
I run Bootcamps, I get amazing results and have brilliant testimonials written about me. If people take part in my Pole Dancing courses they rave about either myself or the instructor teaching. I run children's parties, which again are really successful. I often wonder "so if I am doing everything I am taught, if people love what I do and I get results then why aren't people flocking to book everything I do all the time"?
The answer always seems to come back to money – years ago when I first ran my pole dancing courses they used to fill up easily, now it is a struggle and the only thing that has changed is the economy.
We are constantly being told how someone went from earning a pittance to earning 6 figures in such a short time, and I am following the advice of all these people but I can tell you that either I am not as good as I think I am or that it is just not that easy! I am a very strong person and a hugely optimistic person, I always believe in people and am definitely a cup is half full kind of girl – I honestly think a weaker person would have thrown the towel in a long time ago. The problem with financial worry is that you can't ignore it and it saps all of your energy with the worry which then means you can't be creative as your mind is not free to create.
On the really bad days, (which luckily aren't too often) when I think is this what my life is I just have to shut myself away, put on a soppy movie, open a bottle of wine and have a good old cry, knowing that the next day will be better. On the good days, I am so proud of what I have achieved and know that I am going to just keep getting bigger and better. I often pray for a magic wand to come along and wipe away this remaining debt and very often enter competitions on this morning and day break to try and win the money.
So if you are thinking of getting your own premises, make sure you have a good solid business first, make sure you have busy community classes that you can just transfer into your own place instead of the halls you hire. If you are starting out, definitely invest in a mentor, someone who knows the fitness industry, if I had started with Lucy Johnson before I started in my own premises I know 100% I would have never got into debt. Once this debt is cleared I will never get into debt again as it is crippling!
Don't be put off having your own studio though, because debt aside I love my studio, I sometimes stand in the middle of my studio with a huge smile on my face thinking this is mine and I created it all by myself. I am already dreaming of my next bigger studio that is going to have a fitness studio, a separate pole studio and a healthy cafe within it with rooms above to be rented out to beauticians and different types of therapists. I want to own this building so I don't have to pay rent but people have to pay me rent, but before I expand I will make sure that my business is strong and very profitable.
Zara Groves x
www.twitter.com/ZaraGroves
The Food Matrix – Hate it? Change it by Jill Gardner!
My mission, as a fitness professional is to inspire, motivate and empower people to take a journey and find out how deep the rabbit hole goes. I believe as fitness professionals we are all taking on the role to that of Morpheus from the Matrix. By Jill Gardner
In the film Morpheus asks Neo which pill he would like to take. The red pill or the blue pill? If Neo takes the blue pill life will carry on as he knows it. He can remain in ignorance. If he chooses the red pill he will discover that his current life as he understands it does not really exist!
Our clients have the same choice to make! Do they really want to learn and understand how food is information for the body or do they want to continue down the path of ignorance? Kidding and cheating themselves?
After careful consideration Neo chose the red pill and embarked on a journey of learning and discovery. At firs t he didn't like what he learnt and it was painful to understand that life would never be the same. However, as he grew stronger, fitter and began to understand the power of the Matrix, Neo began to control things he never thought he could. Neo began to believe in the Matrix and himself. This belief then enabled him to be in control of every event within the Matrix. Suddenly he had power and understanding and was able to survive in the Matrix and fulfil his prophecy of being 'the one'
Morpheus: I'm trying to free your mind, Neo. But I can only show you the door. You're the one that has to walk through it
So you see how we are all living in a matrix. For fat loss I call this the food matrix and I try to help my clients to understand the journey that they need to embark on.
Helping clients understand the nature of food and how it impacts how the body functions is the first step to awakening.
Neo: What are you trying to tell me? That I can dodge bullets?
Morpheus: No, Neo. I'm trying to tell you that when you're ready, you won't have to.
In the food matrix I like to think of myself as The Fat Controller and I urge my clients to choose the red pill. I urge them to start the journey, as Neo did and learn how food is information and how this 'binary code' is translated by the hormones that form the very core of our being. As Morpheus said 'You've been living in a dream world Neo!'
Once they understand this then the food matrix makes sense. The next step in the journey is to give them the binary code. This is the food, the recipes and how to make that binary code. This has inspired me to write a recipe book or the software giving them the information their individual bodies need to burn fat and feel great. I don't know about you but I wish I took the red pill a long time ago!
Jill, The Fat controller! Tweet Jill on http://Twitter.com/ItsJillGardner
Do one thing to ensure that your cycle class participants get the best results by Carl McCartney
Statistics show that cycle classes are the most popular classes in the UK with regards to the number of attendances (it can be argued that the reason that the attendances are so high is due to the fact that the majority of facilities have dedicated cycle studios with multiple classes per day so have the resource to provide high attendances. This is not always the case though and I'll come onto this in later articles). Yet the question has to be asked how effective and in some cases safe are some of these classes?
Recently I posted a number of "conundrums" on a social networking site regarding various different perspectives in Indoor Cycling classes and I was astonished by the feedback and lack of understanding of the science of cycling by some instructors. One of the most concerning areas that came up was the gaps in knowledge of basic cycle set up. The bike set up is arguably the most important part of a cycle class as it will dictate which muscles are predominantly working and if there is any overuse occurring. Far too often we are seeing the "chopper" set up with the seat far too low and handlebars too high which will result in not only overuse of the quads and excessive loading on the knees but also almost zero recruitment of the gluteals (if you were to ask the majority of your female cycling participants what would they prefer big thighs or a tight butt I think we all know what the response would be!) The reason for this set up is "it feels comfortable" or "I have a lower back problem". Let's look at this in sequence. The first question is "does any exercise feel comfortable the first time you do it?" The first time you squat with weight or lunge with correct range it will feel uncomfortable due to unused muscles being activated, we explain this to clients yet fail to explain this to members of classes. Exercise is not comfortable (one of my favourite sayings to some of my bootcamp clients is that it isn't pain you are feeling its mild discomfort!). The moment exercise becomes comfortable the evolutionary principles in our body dictate that the effectiveness will decrease. So riding a bike should be uncomfortable at first until our body evolves to accommodate the discomfort by adjusting the length tension relationships of the muscles involved, then as this occurs the discomfort is transferred to the working muscles. The second statement though ("I have a lower back problem") could actually be exacerbated by incorrect bike set up and the handlebars being too high. Most experts recommend that the handlebars should be at most 1-2 inches above the seat height, this is to ensure that sufficient flexion through the hips occurs to engage the gluteals and share the work with the quadriceps through the downward or push phase of the pedal stroke. With the handlebars too high the hip flexors are hyper stimulated which will in turn restrict the recruitment of the glutes, placing additional strain and tightening the hamstrings and as we all know the major cause for the majority of lower back pain is tight hamstrings. By lowering the handlebars slightly, the hamstrings will develop flexibility over time through the dynamic pedal action and could lead to a reduction in lower back pain. So we have essentially addressed two issues here which will result in a more effective and in most cases more comfortable ride.
So how do we ensure that set up is correct? The first rule is, don't assume that every participant has the correct cycle set up. In 99% of cases, bike set up can be adjusted to achieve better results. Despite the fact that you have many participants in your classes that have been attending for years I guarantee that they have developed bad habits (the old analogy of "if you were to take your driving test again today would you pass?", springs to mind). As an instructor this is an issue that you must deal with if you want your participants to go from good to great in the results stakes. Take the time out in your classes to address the issue and if needs be spend time individually with participants to guide them through the correct set up process. The second rule, and probably the most important is to look at your own set up. You are the role model for your class and therefore must walk the talk. Is your bike set up correct? Have you made adjustments based on comfort? Are you supposedly preserving your longevity by making adjustments to set up that are unnecessary? Ok maybe the last one is a bit extreme but I am sick and tired of hearing from instructors that they are teaching multiple classes a week and therefore won't put themselves through any unnecessary discomfort! The fact of the matter is that your participants see you as aspirational and if you have a cant be bothered attitude why should you expect your clients to be any different?
In closing, by focusing your attention on getting your participants into position from the start, you will see their results improve exponentially. Don't settle for excuses when there is science to back up your knowledge and give your participants the detail and coaching that they expect from a professional instructor.
Feedback to Carl via Twitter http://Twitter.com/CarlMcCartney
Chris Brown from Zero to Hero
I hope you are incredibly well! My names Chris Brown and I've made a pretty good name for myself in the fitness industry so far in a very short space of time. I'd like to share with you a little journey I've been on myself and hopefully help you to help EVEN more people than you already are by continuing to do a GREAT job in your community!
I often get asked to do guest articles for different people in the industry, most recently PAul Mort aka The Bootcamp King, but this one was a little weird, I've known Rachel for a few months now and it really feels like I've known her forever! I know Rachel has been a great INSPIRATION and leader to many of you out there. She is a HUGE inspiration to many in the industry and I bet even more so than she realises. When I first met her at FEB, Rachel spoke at the end and her speech was brilliant EVERYBODY truly was in awe of her. But like I say weirdly I was never asked by Rachel to write this but had a somewhat compelling urge and felt it was the right thing to do so here it is.
As fitness instructors and the fitness community we are all in we play vital roles in helping others to make a transition in their lives, I'm talking going from couch potatoes and people afraid to exercise, to getting people up on their feet moving and enjoying life again. I think too many times people get hung up on, RESULTS this, RESULTS that and yea that is what a LOT of fitness professionals base their business around, I mean I personally do myself, BUT one of my biggest RESULTS to date was the fact that one of my clients, she's been a PT client for around 2 years and more recently transferred onto my Group Program essentially a "BOOTCAMP" but I very much dislike the use of that term these days. I have created a Get Fit Academy, a Fitness Academy for people to learn, grow, develop and change. Anyway, she hasn't drove for the last 5 years due to lack of confidence, and in 5 short months of training in a group environment, meeting new people and sharing a journey with people she has actually bought a BRAND NEW car and is back driving again at the age of 50 coming up 51!
Her exact words "GFA is not just about exercising or losing weight, this is what it has done for me, I now have confidence in myself to drive again, something I thought I'd never do AGAIN"
Wow, I was blown away as we so often get hung up on peoples weight loss as that sells but come on, if we are making IMPACTS on people's lives in this way surely that is more important as that confidence is internal as well as external.
I really wanted to share this story, although short, with Rachel and her AMAZING community because it's something I think each and EVERYONE of you are capable of and are doing everyday. I'm going to help you think a little bit differently about the things you are doing and the way you perceive yourself and I'd love you to join me on a little journey for the next 5 minutes or so.
As fitness instructors we can play HUGE roles in our community, often more than we realise. However, more often than not we rarely earn the money we deserve for helping to change peoples lives. Granted it's not all about the money, it's more the passion for helping people make big changes in their mind and body, this is my personal vision. But I do believe you should be rewarded for it and not have to struggle to pay your bills or have months where we get stuck and lost.
Let's think about the reasons that sometimes we aren't earning the money we desire. Our realities are crafted through our use of past memories and perceptions, this sounds a little bit weird, but experiences are often memories replayed over and over again. This then creates lots of LIMITING BELIEFS; beliefs that will stop you becoming what you want to be or hold you back from getting where you want to go.
So what I want to ask you right now is will you take 100% responsibility for EVERYTHING in your life, good and bad? We often struggle to receive compliments, the next time somebody offers a compliment receive it gracefully :-)! And the next time you find yourself questioning somebody or find yourself passing the buck or putting blame on somebody else then ask yourself this: "What is going on inside me that has caused this to happen".
I know what you are thinking now, this guy is CRAZY, what has this got to do with fitness??
Well when we start looking at situations differently things happens; I'm not going to go all spiritual on you right now, but I mean things start to change, you start to realise why certain aspects before where you may have passed blame, have actually been issues you hold within yourself, or if you are struggling to make the money that you desire, this is often the fact that deep down, you have a subconscious memory that has a problem with you having money, a thought that you believe you aren't worthy of the money. Sounds crazy but experiences are memories replayed remember.
So start questioning yourself everytime you make a judgement and figure out what it is deep down that is causing you to do that, when you start challenging these limiting beliefs your barriers will start to rise and you will gradually ease out of what I like to call your "comfort zone" – the place you are happy to sit and stay because it feels "comfortable".
Imagine HOW many more LIVES you can change once you start to remove these limiting beliefs surrounding you, limiting beliefs that you often have but don't consciously realise exist. Beliefs that are actually preventing you from moving forward. Remember you are SPECIAL and play a VERY important role in your local community, by people not being able to find you or not knowing about you, you are doing the people out there in your community an injustice; an injustice that prevents them benefitting from your AMAZING skills, skills that help people make transitions and changes that heavily IMPACT on their lives more than you realise.
Until you remove these limits and ALLOW all of these beautiful things to happen in your life then you will constantly be stuck on REPLAY, stuck in the same whirlwind cycle and never break free from it.
EACH your full potential and take 100% responsibility for EVERYTHING that happens in your life both GOOD and BAD and I guarantee your PERCEPTIONS will change. I guarantee that you become happier in yourself and I guarantee you will attract the clients you truly desire.
I hope this has been and INSPIRING read, if I can inspire you 10% of what Rachel Holmes has inspired you and you take action this will be a major transformation for you!
Thanks for taking the time out to read this; as a fitness community let's make a HUGE change!
Chris Brown,
http://coach-brown.com
Have a fantastic week
Love and Hugs
Rachel xxx
---