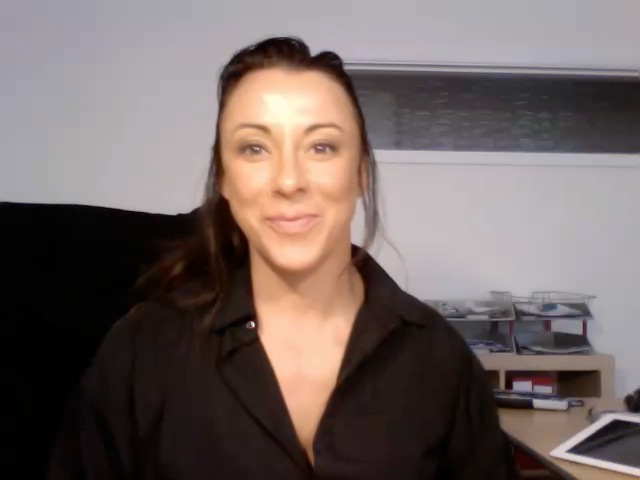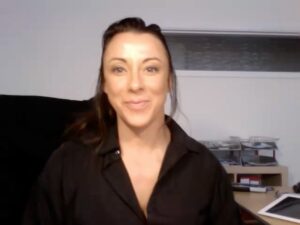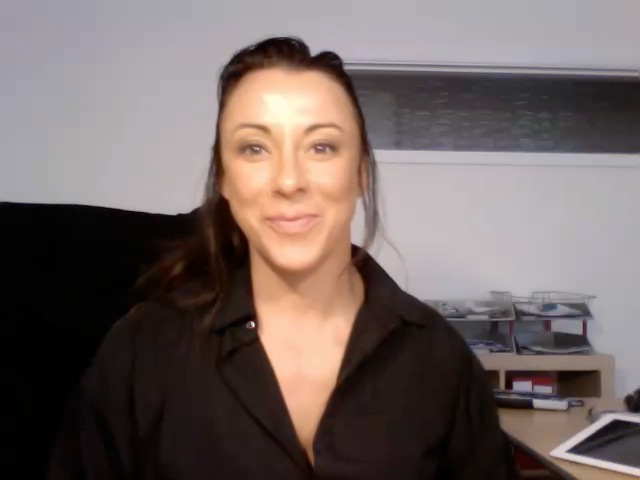 Note from Rachel
Thanks everyone for all the feedback from last week's newsletter. Lots of you really enjoyed the mix of VLOGs and Articles so this week I have put all VLOG links in one place so you can access them when you have time to listen. Also, something that hadn't even crossed my mind was many of you read the newsletter on iphones and Blackberrys and so can't access the Videos until you get to a PC ,which is definitely something I will bear in mind. So, I've mixed up the newsletter content a little bit and  now all of the sites contact details, emails and numbers can be found at the bottom of the email instead of the top.
This week's newsletter has a big article in from me about time management and how to get a bit more organised with your plans and projects. I was inspired to write it because the biggest hurdle that prevents Fitpros hitting their targets is time management. Life and events kind of get in the way sometimes. My goal for the last 1/4 of the year is to help you all make that final push to getting on track with the projects and ideas you have had this year. The Fitness industry is opening up many new and exciting opportunities and I hope myself, this newsletter and Choreography2go will inspire you to push that bit harder and go for broke as we head towards the end of the year.
You have also got a informative  piece by Becky Campey run runs Blush Dance in Manchester about how to run offers on Groupon, Living Social etc. Toxic by Sally Ghafoor, Marvins Burton reports and Alice Ramcharran article about IVF and Fitness.
We are all of to Fitness Fiesta this weekend in Hinkley so if you are going along do come over and say Hi.
Seize the moment…or it will be gone. By Rachel
Since I have been running my mentoring and coaching programs the biggest and most humungous obstacle is TIME MANAGEMENT.
"I have all of these amazing ideas for product development, employing other Instructors, becoming a speaker, creating a new brand..but I don't have the time to work on it"  I probably hear that nearly every day.
When Instructors say this to me I am so sad : Sad because I think we have so much potential, so much to give, so much to offer and so many  opportunities, but in order to make time in your life to develop your ideas you are going to have to make space somewhere, or get rid of unfulfilling tasks in the week to really drive your idea through. There have been times over the last few weeks I've been working well into the early hours because I have to get a project finished that I've been working on, so I have to make and find the time to complete it. I think it comes down to how much you really want something.
For busy fitness professionals who are juggling classes, one-on-one sessions and families, keeping the learning going to keep pace with the ever shifting trends of the fitness industry can be challenging if you aren't organised. This means that structuring the way you work is vital if you are going to have time to learn, work, and have a life. The following are 15 quick tips to aid you in getting across everything in your day, week, month and year so that you may get more done in less time.
1. Decide you want to be massively productive
Do what you need to do to get massively productive! Self-discipline is the key, make yourself do something that you need to do, whether you want to or not. Get on with it, if you want to be top in your field decide that you are willing to pay the price and roll your sleeves up and get stuck in. Eat that frog…Every day
Rachel's Tip – Whenever I sit at my desk I tackle the biggest job first. Every time.I don't answer emails or phone calls until I have made substantial progress on a project.
2. Five Ps – poor preparation precipitates poor performance
The mark of a professional is to plan activities in advance that feed into their goals and are linked to their vision. The first 10% of time planning activities will save you as much as 90% of time performing those activities once you start work. Think on paper before you begin. Then keep referring your activities and learning back to your vision – is what you are doing going to lead to your goals?
Rachel'sTip – I carry a notebook and my phone everywhere. I get inspired usually when I'm teaching a class, or driving, or reading. As soon as an idea comes into my head I write it down or type it into my phone. Never let an idea get away!
3. Strategy breaks
Take two days a year, one day a quarter, half a day a month, one hour a week, and 10 minutes at each end of the day to plan and intend your day. Only do what you deem is important, and only work from a list. As new things come in, add them to the appropriate list as long as it links to your goals, and cross them off as they get done.  Make sure you  think from your master list and then filter your to do items into its master list.
Rachel's Tip – Make a to do list at the end of every day so your brain gets time to absorb it all while you are sleeping. Of en you wake up with the answer to a problem or can make a decision if you write it down the night before. Have a masterlist then make a daily to do list that drives you closer to your master goals.
4. Master lists
Don't just have lists, have lists of lists. They can get daunting; always know that the list is a servant of a master, what is the master to this list? Create a master list or a project list with tasks placed in list so you know where you are going with that list.
Rachel's Tip I use Evernote for all my lists and goal setting. Yu can upload it to your phone, ipad and pc Evernote.com
5. Down-time is productive time
Think about where you get your best ideas. It's hardly ever sitting at your desk, so set up rituals that get you away from your work environment to access different parts of the brain. To think outside the square you have created, you need to plan to have strategic breaks so you can and relax recharge, this will help access the creative, intuitive right side of your brain to get your break through ideas.
Rachel's Tip: If you are a social/people person like me, I can only work for about 4 hours at my desk productively then I have to see another human being! Get  out, take a quick walk, go to the super market, post office and break up your office time you will still get as much done.
6. Chunk your time
Put things together so you can get things done. This means making all your phone calls in one hit, putting sessions back-to-back, then having administration time, then planning time. Plan to get things done in one sitting without distraction.
Do and work things only once; don't read mail twice, open mail twice, choose what to do and don't stop until 100% complete. Don't chop and change! Focus until over the line, don't get distracted. Doing this can decrease the time it takes to do task by up to 80%.
Rachel's Tip I write my Blog posts all in one go, film 4 downloads in a time, write  3/4 articles  etc Batch your time.
7: Capture your Ideas
It is important to capture your ideas in one place so you can refer back to it.  For this reason use a journal or mind map things to capture those really great ideas.  Maybe a data recorder would work better for you, no matter what format you use once you get your ideas down you can go over them again and again.
8. Clearing
Getting stuff out of the way that is in the way. Clear thinking, clear relationships, get things off your mind, don't carry it around with you. The reasoning behind this is you don't need unresolved issues filling your creative mind, your mind needs to be clear to be creative so if a relationship, or situation is bothering you clear it up and get on with it.
9.  Use travel time effectively
Travel time can take up many hours each week; if you add up all the hours across a year it can add up to a university semester.  Why not use travel time efficiently and use this time for learning.  There are great books and audio programmes that can  be read and listed to while travelling to and from work.  Use your travel time as learning time.
Rachel's Tip I've listened to hundreds of audio books while I'm driving or flying. I then arrive at my destination motivated and inspired and have learnt new information.
10. Relationships
Relationships account for 85% of the happiness you experience of your life. Only 15% of happiness comes from you. Set happiness and home life as the major priority of your life. Formula: it is the quantity of time at home that counts and quality of time at work – don't mix up the formula. Get life in balance, will get you more productive more money and more time with the family.
Workshops
Marvin Burton Functional Freestyle Next week Marvin is hitting Oxford on Saturday 29th and Southampton on 30th  he will be taking his Power Bags and a multitude of brilliant new ideas along with him. If  you have been following us on the functional journey Marv's workshop has tons of new and innovative exercises and ideas click here for to book onto Marv's Tour
Fitness Business Builder Day with Rachel Holmes I'm all gearing up for the next round of Business Building course 29th October Manchester, 5th November Southampton,  12th November Heathrow. You can book on here Click here there are only a few places left on these dates.
Fitness Pilates – The Next Level with Rachel Holmes Fitness Pilates continues its growth  as there is  more  demand for training and certification courses. As regular readers know I  tour a new Fitness Pilates Updates Workshop annually from Jan to April and 2012 is going to be bigger and better than ever. I am so excited to be launching the brand new workshop for 2012.
I'll be taking Fitness Pilates to the Next Level with  new FP Workouts including a cool  Foam Roller and Trigger Point FP Workout using Foam Rollers and The Grid, which is a  new portable foam roller, plus Functional Resistance Tubes FP, More ideas for Mini Balls and a Fitness Pilates – The Next Level Class.  I will be incorporating the latest functional biomechanics and research, plus the  latest small equipment that will take your Fitness Pilates classes the The Next Level!  The event is sponsored by Escape Fitness and you will be able to purchase the Grid, Foam Rollers and Resistance Tubes on the day.
The Tour is 11 dates running through most UK regions. If you would like to grab a spot you can book on Click here to book online
Super Seniors2012 with Kelly Reed – Kelly has been brainstorming exciting new ideas for your Seniors classes including a whole seated session as we know so many of you teach seated classes and are dying for new material. Check out Kelly's  workshop information click here
The Fitness Pilates VIP Club
Have you trained in FP with me, Marv or Kelly over the last 11 years? If so I am creating the FP VIP Club which will be a section of Choreographytogo where you will be able to pick up monthly Fitness Piates workouts, choreography, new Research , Info on Biomechanics, SMR techniques, Trigger Point therapy, Music and lesson plans PLUS access to the new FP logos and branding. If you are interested in hearing more about the FP VIP please enter your email address here
The Complete Guide to using Twitter to promote You and Your Fitness Business
Everything you need to know plus video tutorials on how you can unleash the Power of Twitter
Does Twitter Baffle you?

Are you unsure of How Twitter works?

No idea how to get followers?

What to tweet about?

How to Tweet?

Think none of your clients are on Twitter anyway?

Think Twitter is another time drain?

Think Twitter is like Facebook (Its NOT!)
Don't get left behind. Twitter is a massive powerhouse network that you can harness to attract new customers and clients, network with local businesses, national and international businesses and brands, attract sponsorship, get feedback and use focus groups to help develop your next classes, products and programs, get free products, network with fitness media and journalists.
Twitter is the real time international grapevine and we all know the best way to market Fitness. Word of Mouth and Twitter is Word Of MOUSE. Its Word of mouth on steroids.
Find out whats hot, whats trending, what people are talking about and how you can use that to attract new clients and create programs people want to attend and buy into.
I have created The  Complete Guide to using Twitter to promote you and your Fitness Business as a Video Webinar Package. The Package include 70 minute videos webinar workshop with me taking you through step by step of every single aspect of Twitter. Through slides and video I take you into my Twitter world showing you exactly how you can recreate the same impact Twitter has had on my fitness business.
The webinars contain:
Explaining how Twitter works in depth.

Business Basics and Your brand.

Discover your Online Business Personality.

@ # ff

The phenomenal Search Twitter feature

How to build lists in Twitter so you only focus on the relevant people.

How to network and engage.

What to Tweet, How to Tweet and when to Tweet

How to automate Twitter so it takes you a few minutes to set up your tweets for the day, week, month.

Get in front of local, national and international businesses and brands.

Attract Sponsorship and free products.

Approach the media and journalists.
There are loads of secrets I've never disclosed before all contained in these webinars. After getting this package You wont be baffled by Twitter you will be unleashing the Power of Twitter on a daily basis.
Don't get left behind and join Twitter.
The full webinar package is £37 + VAT (10% discount if you are an advanced C2GO member)
Running an offer on daily deal sites (Like Groupon, Living Social etc) by Becky Campey of Blush Dance, Manchester
Running  a daily deal will inject your business with a large number of enquiries very fast. On Blush's first deal we sold over 200 vouchers for classes. The following day I was excited about all the new students but also overwhelmed with how I was going to deliver all these classes without having jam packed full classes and lots of complaints to deal with from regular students because they couldn't book in. I was also concerned how I was going to successfully book all the vouchers in single handed and teach my classes, update the website, plan my classes etc. However with careful planning, scheduling, the right terms on your vouchers and confidence you have shopped around for the best deal; the daily deal sites can prove a wealthy source of new regular students, a positive increase in website visitors and some extra cash for your business. I have run 3 deals over the past two years and from each deal I have learned more useful ways to make them work well for my business. I have listed some of the useful tips and lessons I have picked up on the way and hope they help give you confidence on how to make these offers work for your business.
#1 Plan your deal to suit your business
Decide which classes or products you want to promote, these should be a positive reflection on your school and service and be ideal for newcomers as 80% of the deal buyers will be new.
Don't be afraid to negotiate the best deal for you, there are a lot of daily deal companies and they are negotiable on scheduling, commission and overall deal you are offering. I decided to run 6 wk courses as all our classes run on 6 week terms, however whatever demonstrates your service and product best will be best for you. Consider maybe offering a workshop in a specific style or a few class passes for various sessions.
#2 Choosing your deal company
There are lots of deal companies to choose from, the first and definitely the biggest are Groupon, closely followed by Living Social, MyCity Deals. Then the smaller newer companies, The Big Daily deal Company, BuyWith Me, woot, flashincentives, and many more. There are local ones, who's database's will be smaller but more concentrated on local sales.
The first difference is commission, expect to receive 20-30% of the total sales made on the day from any company. This is negotiable based on how new or interesting your offer is to their site, if they have not yet run a pole dance class deal you may be able to negotiate a better commission. Another way to negotiate a good commission is if they have a space to fill and want to get a deal done quickly because someone has pulled out, or if you have been approached by their competitors for a deal.
All the companies will ask you to sign an agreement, check the agreement for how and when you get paid and any tie ins to their company. For example Groupon have the largest database however they only pay out to you when each person redeems their voucher. So if you sell 200 but only 16 redeem you only get paid for 16, the remaining others may never redeem or refund, you don't receive that money. Whereas all other companies, as far as I know, do pay you the full amount within 14 days of offer running. Groupon also ask you to agree to not run a similar deal with a competitor for 12 months following your deal with them. The Big Daily Deal Company will allow you to run a maximum number sold which is helpful for smaller businesses who are concerned about fitting hundreds of new students in, however they are a small company who's database is only small and offer on average just 20% commission.
If you assess the size of database, whether they have run pole dancing previously against how many deals you ideally would like to sell and negotiate from there, you will find the company that suits your promotion.
#2 Check your promotion details and terms
Most daily deal companies will agree to set up your deal and copy for you and send to you to check. As well as checking locations, dates, links etc. Add some terms into your deal, things to consider are:
Expiry date 6-12months is acceptable. 12months gives you more time to spread out the bookings 6 months will make them act quicker on redeeming.
Voucher valid only when booked in advance: This one is vital, having an onslaught of people turning up to your regular classes waving discount vouchers is not a positive reflection on your service and will compromise your classes and regular students. If you request they book in advance you can limit how many discounted vouchers per class you can accept therefore still allowing space for your regular people
Subject to availability: useful if you sell a lot and are booking far in advance.
Only valid for new students: This is not one I have tried but depending on what type of students you are trying to attract it might work well to target your promotion.
#3 Be ready for calls!
Choose a day for your deal when you know you will be available for calls/emails. So not a day when you have a library outing planned – lol! But seriously be ready for calls and I asked all enquiries whether they wouldn't mind me taking their details for database. If they are calling they are interested in your classes if they don't buy this time they will come to a class at some point. Just remember to ask before you add them to your database.
#4 Go Social!
You can help promote your deal through social networks such as twitter, facebook and mail outs. This will drive more people to you deal. Depending on whether you are attracting new or existing customers to your deal will depend on how you choose to socially promote, but this can be a great way to increase your web site traffic.
#5 Booking people in – get a fool-proof system
Prior to running your deal, work out a simple system to booking your vouchers in. I decided to allocate a certain number of spaces in classes to vouchers. This ensured I had spaces for my regular students as well as the new comers. If you are running a voucher only class this may not be necessary but I would still advise you book them in. Have lots of dates to hand, especially if your deal has sold well. A lot of smart deal purchasers will call the next day to get the earliest date.
The deal sites will send you a list of people who have purchased so you can check off when they are redeemed. Some businesses who have run offers have set up a separate web page to direct vouchers to which is helpful and alleviates your time for booking in. I would recommend allocating a separate email address and ensuring it is clear what email address or number to contact to redeem your voucher at point of sale. I have had a few discount vouchers turn up to class without booking in advance, despite clear terms stating the need to book in. In these cases I advised they waited until all students were there and if spaces allowed them in, this may work differently depending on how you run your classes, but found it a useful option to fill up classes with people who had booked but didn't turn up.
I hope this information has been helpful and you have success with your deal and attracting lots of new students to your fabulous classes!
If you have any questions, comments or feedback I would love to hear the fastest way to reach me is via twitter @blushdanceUK you can also email me becky@blushdance.com or facebook: www.facebook.com/blushdanceUK
Toxic World by Sally Ghafoor
I read the most unintelligent statement the other day "there is no need to detox – that what our liver is for" Oh so that's ok then, lets stuff ourselves full of toxins, let our cells swim in toxicity whilst our overloaded liver tries and in the end fails to detoxify our bodies. We become ill, and all because someone whom has only spent 20 hours in their career studying nutrition decides to tell the general public to carry on as its quite ok. No wonder the general public is completely and utterly confused!
I found this study when I was researching how toxins affect children – a study of ten newborns was undertaken, they tested the blood of the newborns umbilical cord, they found 287 chemicals in the blood of the cord, 180 of those chemicals are known to cause cancer in humans or animals, 217 of them are toxic to the brain and nervous system, 208 of them cause birth defects or abnormal developments in animal tests (body burden – the pollution in newborns). So what does that say for how our liver is getting rid of the toxins in our body? It obviously isn't, as if it was would we be finding these toxins in the umbilical cords of babies?
As a mother I found this quite disturbing and you know what I so wish I knew all of this when I was carrying my children. Recently I had someone on my bootcamp whom was trying for a baby – she said to me – "I am going to stop bootcamp whilst trying for this baby, as I feel I should go back to eating normally as don't know if this way of eating may damage my chances of getting pregnant" I was like Jesus creepers, I couldn't quite believe it. This lady must have just switched off when I went through all the reasons for changing your lifestyle – or maybe those people who have only studied nutrition for 20 hours (we all know to whom I refer) have decided to tell her that she should go back to eating food toxic to the body.
As a mum, all I want is my kids to grow up to be as healthy as possible, so this is why I get them to eat the way they do. Oh I get some flack, poor kids, yawn bla bla bla, it's criminal that it is deemed ok to let your child stuff their face and become obese children with diabetes, but it's not ok to take a healthy stance to give your children the best chance of a helpful detoxified lifestyle in a toxic world, to make nutritious meals, that the children enjoy, to make treats/cakes in a different way to ensure as far as possible, that I have tried my best to stop toxins invading my children – this is why I am so passionate about nutrition – so we can educate the next generation.
follow me on twitter @sallyghafoor
It is my passion that has driven me on to create my upcoming new e-cookbook which will be on sale from Tues Nov 1st – Detoxify your child – eating clean in a toxic world. In it will be the favourite recipes I cook for my children and the family. To ensure you don't miss out go to www.gethealthsavvy.co.uk and sign up in the data capture box to ensure you get on the VIP list for the launch!
Marvin Burton
This week I was on BBC radio talking about how 20 minutes a day of exercise is more effective than going 2/3 times per week for 1 hour.
I gave my side of this argument and concluded with my usual "well it depends" answer. My current tour is based on 30 minute workouts anyway, so this topic was relatively easy to discuss on air.
One thing that I suggested was that people should start the process of preparation to exercise before they even attempt to go the gym. Here are my hand top 10 tips for the average person:
10 things to do before you start losing weight or try!
1:
Get your sleep cycle right. You need to rest and recover. This is when your body detox's, repairs and allows you blood sugar, hormones and digestion to recover.
8 hours is needed.
2:
Start buying extra food. No diet works without planning
3:
Cook extra. You need to cook extra food each time so the left overs become your snacks and later meals.
4:
Eat more. When you exercise you'll become more hungry, plus under eating will mean you don't lose fat. Your stomach enzymes need to have food to digest to allow for fat burning. Often people eat less and their weight loss mission is slowed down.
5:
Make your time to train. Decide some days, times and locations. Although you might change week by week its still good to look ahead and plan
6:
Don't change everything all at once. Spend 2 weeks concentrating on one meal a day and getting that right. I have clients spend the first 2 weeks getting breakfast right. If they can't then I don't train then, write a programme or carry on the process.
It's what I refer to as "a waste of time" they clearly are not ready or want it bad enough. These kinds of people are bad for business.
7:
Move more often. The little things will help. Parking further away from the shops or walking to the shops. Little and often does prove effective
8:
Get more sunlight. British people are mostly deficient in vitamin D. So try and get your 15 minutes minimum effective dose of sunlight.
Fresh air also helps. Office workers beware!
9:
Pamper yourself. Spend time looking after your body. Soak your feet, have a bath, face packs, massages, relaxation methods. Rest is crucial. Allow your body to wind down and stress levels decrease. If you work hard and play hard you will have increased chortisol which will produce fat anyway.
10:
Make sure you have the right equipment. Shoes being the best starting place. Gym trainers are for indoors, running trainers are for outdoors. They are NOT the same pair. Same with socks.. And if you're cycling, same with underwear.
Have a great week. I've been presenting at fitness fiesta and continue with my tour in a few weeks. Almost Christmas. Get your elf suit ready for your classes.
Marvin Burton.

IVF and Fitness by Alice Ramcharran
Well I must have sat down about 10 times to write this article and don't know really where to start and it seems to end up way to long when I've not really written anything!  So I'm going to start from the beginning, with the facts and an introduction, and then cover the other areas, the emotional and physical implications, over the coming weeks.
IVF  (for In Vitro Fertilisation) or Fertility treatment –is still a pretty much taboo subject, something that gets brushed under the carpet, is not right to talk about.  But the sad truth of the matter is that around 1 in 7 couples will have difficulty conceiving, and most couples won't know there is a problem until they start trying to conceive.  That means that at any given time, a number of your clients could be going through fertility treatment, or feeling the mental and physical strains of not being able to conceive.
Fertility problems are often thought of as a female problem, but actually around a third of cases it is due to a male factor problem.  Some people just don't understand the concept of IVF or infertility – they can't see that what is so easy and natural for some, can be so difficult for others.  Reproducing is human nature and everyone can do it effortlessly, right?!  Wrong!!!  Comments such as 'oh it will happen if you keep trying' or 'you better hurry up and get a move on, you aren't getting any younger' or 'we got pregnant first month when we were trying, you obviously aren't doing it right' seem to be fairly standard comments to those going through IVF.
So why the problems?  In my view some of it is possibly down to the lifestyles we live these days, smoking, drinking and eating processed foods, lack of exercise.  Some could be down to the fact that people leave it later these days to settle down and have children – not necessarily through any fault of their own, but maybe due to working on career, working to be able to afford a home, or just not meeting Mr or Mrs 'Right' until later on in life.  And some of it unfortunately is just down to genetics and pure bad luck – it's just the way it is.
Being told you are unlikely to be able to conceive naturally and will need help can be a devastating blow – a whole load of emotions are released that you may never have experienced before.  And then comes the physical side of things.  As mentioned I am going to save those for the coming weeks, and to talk about how the emotional side and physical side of things may affect your clients, or even you as an instructor.
Going through an IVF cycle is an incredibly gruelling and invasive process and is both emotionally and physically tiring.  The drugs given play havoc with the body and weight gain is a common side effect of a mixture of oestrogen, progesterone and steroids which are pretty much standard.  The drugs basically 'take over' your body so that the clinic can control it and get what they want it to do.  Regular blood tests are needed and regular trips to the hospital to be monitored and to have scans are required too  – any dignity you once had is well and truly gone out the window!
For us as Fitness Professionals there is lots of conflicting advice around exercise during IVF treatment – some clinics say not to do resistance training.   Others say not to do aerobic training as it can put too much of a drain on a body, so it makes it very difficult to know what to do for the best.  One thing I can say is that it is good to still be exercising but not to overdo it, so maybe look at things like walking, swimming, light weights and resistance sessions and Pilates and yoga to distress, and will talk about this in a further article.
So, a few things to think about here and next time I'll be covering the physical side of IVF treatment and it's implications on exercise for clients and for us as fitness professionals.
Add Alice on Facebook or follow on Twiiter http://Twitter.com/PyramidFitness
I
Have a Fantastic Day
Love Rachel x
Hello  and welcome to the Choreographytogo Instructor Newsletter. This is a free weekly resource that I designed 8 years ago years ago to provide support, ideas and back up for all Instructors and Personal Trainers. I love to receive your feedback, so if you do have any comments or would like to contribute in any way please email lesley@choreographytogo.com or please use the very lively forum.
For website/membership/course bookings and general admin email Lesley@choreographytogo.com or call the C2Go office 07854 739285. We aim to answer your emails within 24 hours. Please add Lesley@choreographytogo.com to your address book as mail sometimes can go to your junk/spam mail box. You can also find the answers to many of your questions in the FAQ section and Help section of the site click here for FAQs and Terms & Conditions
---