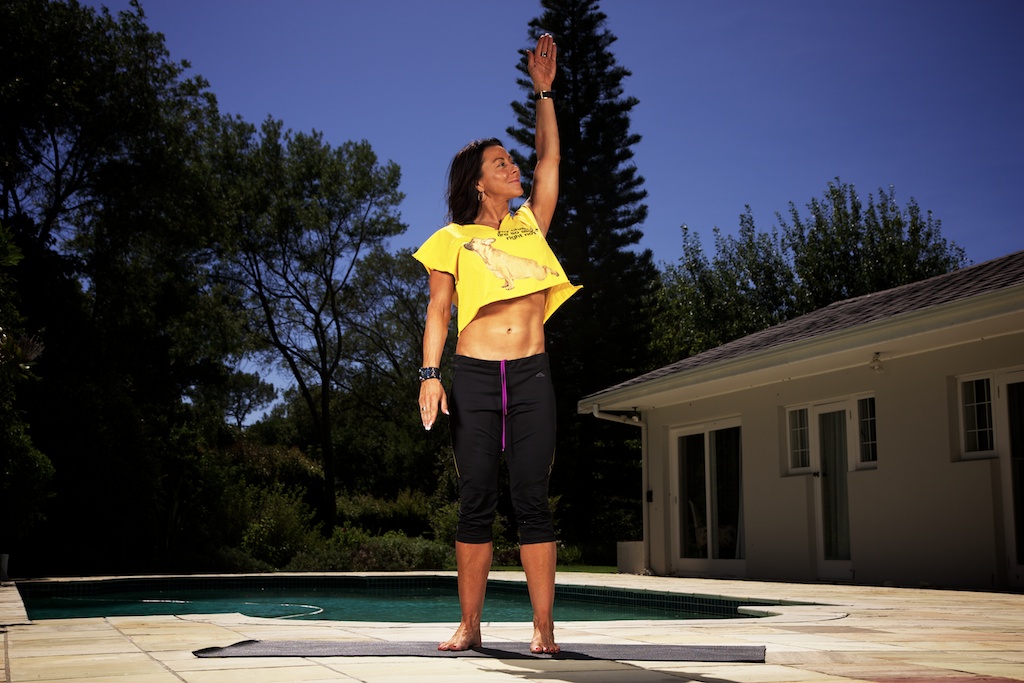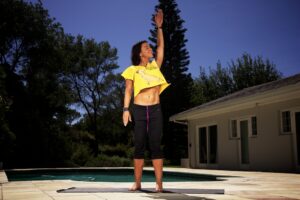 Today we are going big.
Thinking Big.
Planning Big.
Going Big.

Yesterday I got a caught up in mundane/smallness,
daily chores & niggles & boring, stuff jobs.
It felt like a swimming in soup day.
These days frustrate me, but I know, that following
a sticky day will be a serious TAKE ACTION & grab it
by the balls day.
This always seems to happen on a Monday,
don't you find?
but
TODAY WE are going
big….Fitness Firestarters
We are RAGING today.
Your MOJO Motivation Is back ON
So, Lets pull down that To Do list &  ignore all the
LITTLENESS tasks and go straight to those BIG, HUGE,
SCAREY goals, that kind of hang about on your to do lists,
in your notebooks & on your notes in your iphone,
Lets TACKLE those FIRST & get moving.
Make your ambitious, super exciting plans
come alive & take shape.
Lets get to work, get busy & unleash those passionate
ideas. Get them out into the world
TODAY not TOMORROW or next week/year/decade.
It would be so easy to go with the flow,
go through the motions, do what you
always do on a Tuesday, and not take
any steps to action your creative,
exciting, uplifting ideas and lifeplans.
Whatever information/help/assistance/knowledege you need
to crack on, you can  find it on google,probably.
So today follow your heart, your true desires,
your passion.
Get creative and don't look back.
We have not got a moment to lose.
Be the Revolutionary.
I love this quote from Danielle LaPorte
"Being Your true self is the most effective formulae for success there is"
Right on sister!
We need a BIG Affirmation today to go with out BIG Day
"Today I live a miraculous life"
Write this on your screensaver, put it on your
computer, sing it in the car!
When we are on our true path, smashing our goals,
reaching & serving more people, treading new ground,
having fresh experiences.
Life becomes miraculous.
Lets Make it Happen today on Tuesday 18th February 2014
TWEET ME @RachelHolmes
I love to hear from you and what your goals,
ideas & dreams
are.
LOVE always from me to you
Rachel xxx
My Kick Start Fat Loss Lifestyle Business is growing
rapidly.
All of the Franchisees are offering LIve Clubs
& sessions,
PLUS working with local hair & beauty salons,
Juice bars, Coffee shops,
schools, the NHS, local businesses.
Online KSFL programmes as well
as our new KSFL/Fitness Pilates 28 day Detox
packages.
I coach, mentor and advise the team every
day with new ideas to push
their individuals businesses forward.
I am looking for MORE entrepreneurs to join the team.
Could this be you?
If you would like to get involved in a rapidly
expanding business
talk to me. Lets make it happen.
http://www.kickstartfatloss.net/ksfl-clubs/ksfl-franchisee-business-opportunity/
Add your email for up to the minute info on KSFL diet & detox, Juicing,
Fatloss tips, Home Workouts,
Positive Self
Love, Affirmations & Happy Lifestyle
Updates
---