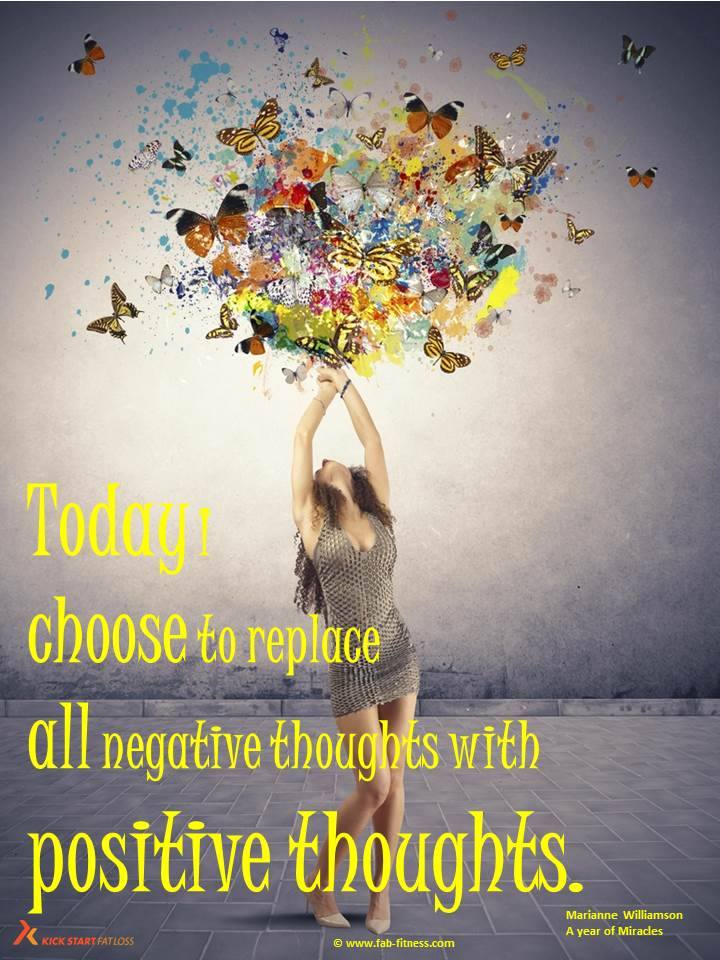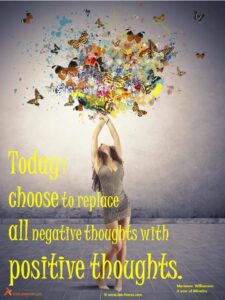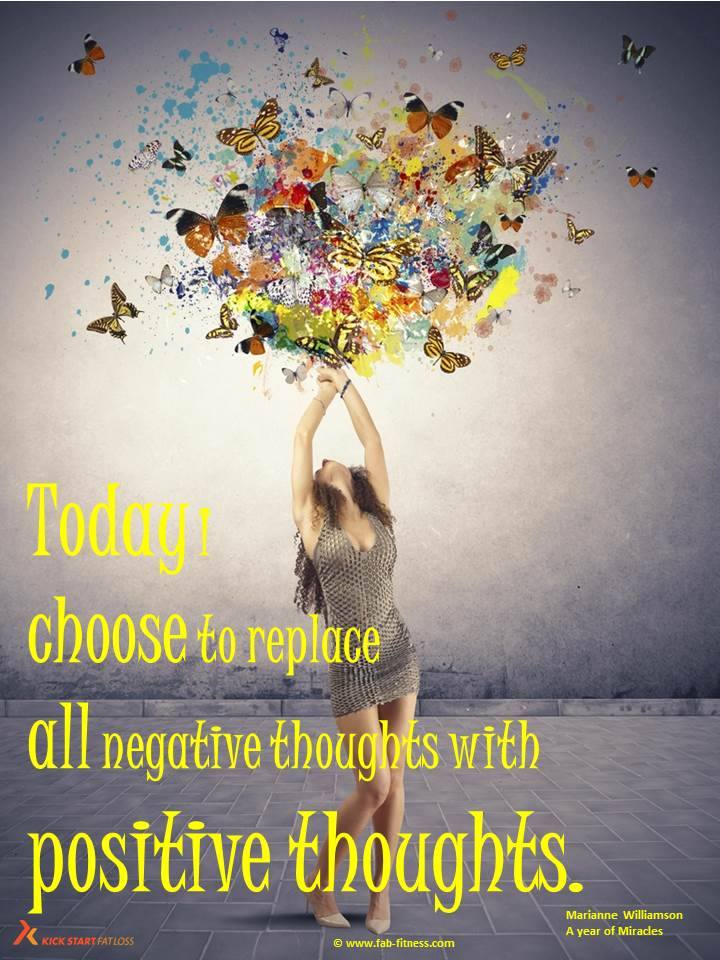 For all Fitpros who want to reach more people, earn more money & have a happy life in the process – leave your email here
I am reading Marianne Williamsons
beautiful book
A  Year of Miracles
It was a gift from a special friend 😉
A book is such a special gift
don't you think?
And todays message really resonated
with me this morning.
Marianne talks about negativity
poisoning the mind & positivity
restores it.
We all have a choice,
whether to join the darkness,
the judgements, negative self chat,
gossip, blame & constantly
beating yourself up mentally.
So lets replace that with a
funky, positive vibe.
Remember every thought is
creating your reality.
There is no such thing as an
idle thought.
It doesn't mean you can't
disagree with someone
or something.
But you can always
choose to see things
differently & with love
in your heart.
So here is a BIG PHAT
affirmation for Motivational
Monday
"Today I choose to replace negative
thoughts with positive thoughts"
Put it on your screen saver.
Onto your iphone home screen
Hold it in your mind
all day today!
Lets do this and have an uber
cool, funky, positivity filled
Monday.
Are you on Twitter?
Tweet me @RachelHolmes
Have you booked onto my Make It Happen Seminar Yet?
https://www.choreographytogo.com/
10th May @ The HILTON East Midlands Airport
3 seats left now
I won't be doing this seminar again
so come and have a road trip to the midlands
and get ahead of the game!
---