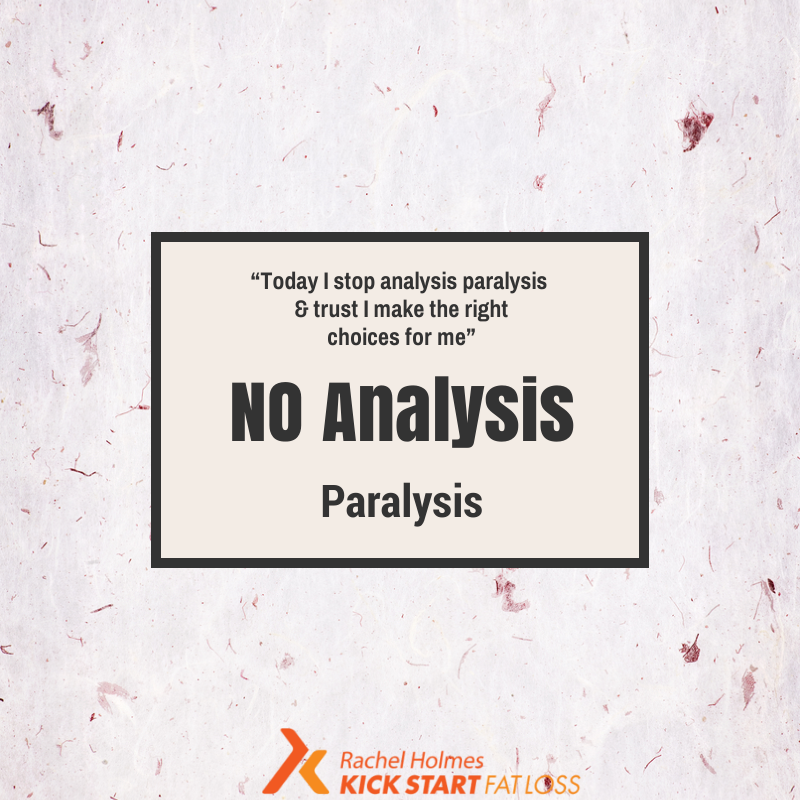 For all Fitpros who want to reach more people, earn more money & have a happy life in the process – leave your email here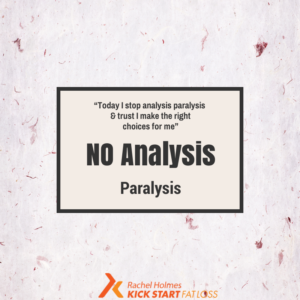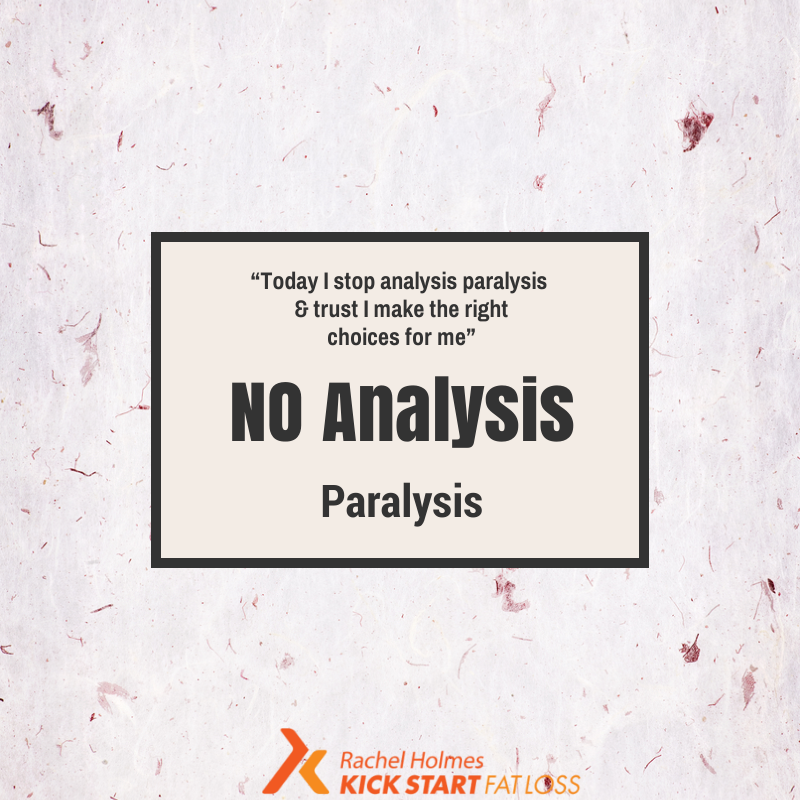 Do you ever get screwed by analysis paralysis?
Too many choices.
Too many options.
Too many opportunities.
Don't get bogged down & stuck in the
quick sand that is analysis paralysis.
Weighing up every single option,
ever outcome, every possibility…
blah blah blah……you know the chat!
Today my good friends.
Make a choice and GET CRACKING.
Get that project finally MOVING!
Do it right now because I promise
NOTHING will feel as good right now
as finally making a choice & propelling
yourself forward.
It's like a gravitational pull of positivity.
It could be as simple as getting up now
& doing a workout, going for a run,
preparing a clean nutritious meal,
deciding to gut the house from top to bottom
OR
A HUMONGOUS business goal
that you have been procrastinating over
for weeks.
Whatever you do today lets STOP
overthinking and start overdoing!
Todays affirmation is:
"Today I stop analysis paralysis
& trust I make the right choices for me"
Have THE best Tuesday
Love Always Rachelxx
PLEASE Tweet me I LOVE to hear from you about how you
find these emails 🙂
So much coming up in the next few weeks 🙂
Want to know more about Fatloss, Nutrition, Meditation
Manifestation, Juicing and Wellness
You HAVE to come to my event at
East Midlands Airport 7th June
I have seats available.
Check out the details here
https://www.choreographytogo.com/ksfl-lifestyle-event/
Do you want to REALLY Upscale your fitness business?
I'm launching a brand new Coaching & Mentoring Programme
called The Fitness Business Academy
add your email to the launch list
https://rachelholmes.leadpages.net/fitnessbusinessacademy/
Do you want to work with me and become a
Kick Start Fat Loss Business Owner?
http://www.kickstartfatloss.net/ksfl-clubs/ksfl-franchisee-business-opportunity/
---