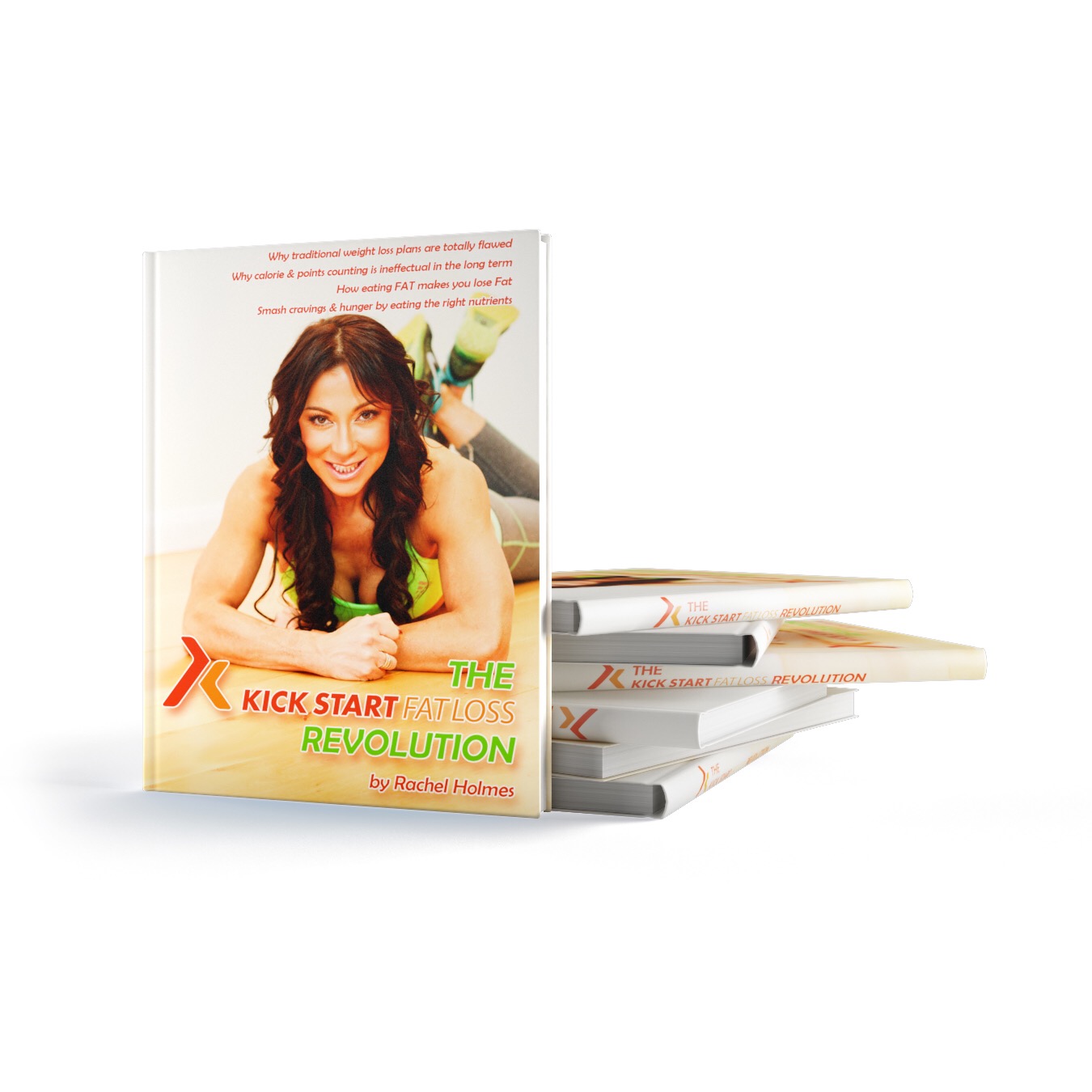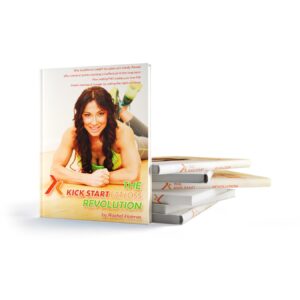 Its that super busy week when the kids are of school.Class numbers are up & down.
If you teach morning classes you probably get an influx of new faces. The peeps that usually work term time & come only in the evening. But when on hols they infiltrate the morning classes.
I really like that when you get a new mix of people. It brings a new vibe & a new dynamic to the class.
Embrace it. Recycle your choreography. Mix it all up.
No matter what is going on around you, you can always create something new. You can wipe your white board down & start again, sit down with your journal, close your eyes for a moment and imagine a fantastic new world.
It's essential to do this. Get creative and design how you want your fitness life to look.
Are You Doing What You Love?
On Tuesday we released the pictures on social media of Lynette Culverwell who has lost over 7 stone doing Kick Start. Which is truly amazing. In the pictures Lynette GLOWS with health & happiness. You can literally FEEL her passion, energy & vitality.
Since then we've been inundated with enquiries. Its the best feeling ever to help someone feel fantastic about themselves.
If the day to day fitness grind is dimming your light. If there's something you don't like in your working week, change it! Do something different! To make something work it's important to be 100% passionate about it. You have to believe in it a million%. Life is so short, and you have so much creative potential. You can literally be and do anything you want in fitness (and in life!).
Today FEEL THAT PASSION. Things will go wrong. We will mess up. But it's all part of the beauty of really, truly living your passion. Are YOU passionate today?
Abdominal Evolution
Abs, Abs & more Abs.
We are always looking for more creative ideas for core training. Therefore Kelly & I have created a new workshop tour that will be on the road from May called Ab Evolution.
The 3 hour workshop has 3 sections:
Max Out Mid Section – An intense class using advanced training methods like giant sets, tri sets & pyramid protocols.
Organic Abs – A more relaxed & functional approach to core training with tons of modifications & adaptations for different clients.
Shape, Shrink & Crunch – The Ab Detox. Practical/Theory
Nutritional tips to reduce body fat and bloating around the mid section. The gut wall lining, inflammation, bloating &  gut microbiom all play a huge part in gut health. Kelly looks at the latest studies & research on gut health. Follow our 10 Nutritional Nuggets to get a flat stomach plan.
To take a sneak peak of the new Tour click here for the Early Bird Offers.
Are you on Instagram?
I'm posting 15second Choreography Clips have a look & follow me – RachelLHolmes
Moving forward with Fitness Pilates by Kelly Reed-Banks
So I thought I'd update you on everything Fitness Pilates as I've been in my new role for 6 months now as business development manager for FP!!
So I have just finished the first leg of Fitness Pilates for the Next Generation courses which I was so excited to launch! This is something I have been passionate about for a long time now as I've worked in education for many years and to develop a course for instructors to teach fitness Pilates at different age groups both within the curriculum and for community fitness classes was just down my street!
This course really bridges the gap between your Pilates qualification and your kids fitness qual! It was amazing to meet so many creative instructors who have a true passion for teaching children & teens.
Everyone agrees that when teaching children, the music makes the class & I was so lucky that the Music Factory ( part of Pure Energy) created two very different CDs for me to design my choreography ideas around. The first cd is created for the younger children and has specific themes to each track taking on a story to develop awareness and I sneakily mapped fitness Pilates exercises within this. The second Cd is for the older ones and has ppl free pop tracks in it which you can map your choreography too.
We will be selling the CDs along with a copy of the DVD plus comprehensive manual on C2go in the near future to any qualified instructors if they couldn't make the course dates and I will be running more course dates later in the year. Please feel free to contact me if you'd like any further information.
Last year I also trained over 200 instructors through in house training courses up and down the country and we are now ready to book more dates in for 2015 so if you run a leisure centre, health club or your own studio/ gym and would like to organise an in house Fitness Pilates training course please get in touch asap.
We can come yo your venue and all I need are a min of 5 instructors per course. We offer each centre a full choreography update DVD pack plus each instructor gets complimentary membership to our VIP Fitness Pilates club which gives you further choreography ideas, lesson plans, marketing material, logos, posters, design ideas as well as a secret Facebook online support group. We can also give 1 free place for every 10 instructors booked!
If your club or centre require you to have level 3 Pilates qualification then I can also organise an in house level 3 course for you at a discount price. Again all I need are a min of 5 per course and I will come to your venue to deliver the 3 contact days.
However the biggest thing we have launched in the last 6 months is our cutting edge HOT Fitness Pilates courses! These are specifically designed for HOT studios which have a temperature of 35-37. Our launch back last year at the beautiful Go To Hot Yoga studio in Nottingham was pure bliss to teach! I love teaching in the heat, you can push your clients so much further and the gains they will feel even if they have injuries & illnesses are phenomenal! One of the ladies who came on the training last year had slipped a disc about 6 months previous and was not able to demo effectively in her normal classes but when she took part in my first masterclass on the course said she was able to perform everything pain free!!! She was over the moon! The heat creates an environment that everyone can particle in due to the Far infrared Ray heat.
I love teaching in the heat as its a great way to detox the system and supports KSFL perfectly so it's ideal for our participants, plus anyone who us on a New Years detox! With HOT Studios popping up all over the place now is the time to get trained up so you can also reap the benefits!!! I am delivering our next course in Newmarket in Cambridge on 11th & 12th April and then in Cardiff on 18th & 19th April. So book on these asap as paces are limited! If you have your own HOT studio and would like to run a training course at your studio then get in touch asap!!!
Finally I am planning my next workshop tour for May/June this year and I excited to be launching the abdominal Evolution Workshop Tour.
I'm soooo excited this year, I know Fitness Pilates is going strength to strength and we strive to continue move things forward!!
So keep spreading the FP LOVE! Email me kelly@choreographytogo.com
Lies, Dammed Lies, Statistics & Elections…!! By Andrew Crawford
Can you smell that?
What?
Elections are 'round the corner….!!!
How do you know?
Well………all the pledges, promises and fings that will change once we're in starts hitting the headlines.
One of the things I noticed was one of the partys said that they wanted to paint the cameras on the M25 yellow…why?…so that drivers could see the cameras……aahh…how nice…!!
To think that those same cameras pull in millions of pounds….do you really think that the politicians would starve the Government coffers from it's stealth motorway income??
Immediately getting into office the newly elected party somehow develops dementia and cannot remember all the promises they  made…or…they say something like…."….that will take time to implement…!!!"
Keep your eyes on the headlines…crime fallen, unemployment fallen, London Bridge has fallen down….the statistics show this….Latest forecasts show that…!!! We've heard and seen it all before……………YET…..we fall for it again and again. Do your research and see how it has developed.
So Andrew…
What has lies, dammed lies, statistics and elections, genetically Modified food and a whole lot of oil in Algeria as well as Iran, Iraq and Afganistan 'liberated' bombed, blasted and left ruined by the USA and UK got to do with Accountancy and Tax?
Well….as I mentioned before if you do your Research you will see a lot of Development expenditure has gone into duping the British meat consumer to buy and eat the product, in the exploration of oil in its crudest form and in providing and compiling the statistics which are drip fed just before election time.
Where business is concerned and I do mention this to companys both large and small that there is available a thing called 'Research and Development' relief which relates to revenue expenditure you spend on software and consumable items, relevant payments to subjects of clinical trails, your staff costs, sub-contracted R & D costs and externally provided workers.
Research
Please note that expenditure on research does not directly lead to future economic benefits, and capitalising such costs does not comply with the accruals concept. Therefore….the accounting treatment for all research expenditure is to write it off to the profit and loss account as incurred. Fantastic……!!
Development
There is an option to defer the development expenditure and carry it forward as an intangible asset if the following criteria are met:
there is a clearly defined project expenditure
is separately identifiable
the project is commercially viable
the project is technically feasible
project income is expected to outweigh cost and resources are available to complete the project.
If these criteria are met, you may choose to either capitalise the costs, bringing them 'on balance sheet', or maintain the policy to write the costs off to the profit and loss account. Write the mofo off…!!
Which costs qualify for R&D Relief?
This is what the HMRC lists as qualifying costs:
Employee costs – that is, employing staff directly who are actively engaged in carrying out R&D itself.
Staff providers – paying a staff provider for staff provided to the company who are directly and actively engaged in carrying out R&D
Materials – consumable or transformable materials used directly in carrying out R&D. These are actual physical materials that are consumed in the R&D, and not things like telecommunication or data costs.
Utilities – power, water, fuel used directly in carrying out R&D, but not things like telecommunication costs and data costs.
Software – computer software used directly in the R&D.
Subcontracted R&D expenditure – if your company or organisation is claiming relief under the SME Scheme, then you may be able to claim back 65 per cent of what you spend on certain R&D activities carried out for you by a subcontractor.
How much R&D Relief SMEs can claim?
Tax relief is only available if your company or organisation spends at a rate of at least £10,000 a year on qualifying R&D costs in an accounting period. The maximum has now risen into the billions..!!
Ok…I mention this because I have had emails asking for benefits of transferring a sole trader business into a limited company. There are many examples I can give and this is one…..more to come for you limited company holders in following articles…!!
Finally
In line with the above, I myself am just finalising a development I have been working on for the last 9 months…I have hinted that there was something brewing and in the next couple of weeks I will reveal to you what it is….hang on to your lycras…!! It's been hard work…..I tell you no lie………I ain't a Politician…. …watch for the statistics, pledges & promises…. ..Elections are on it's way..!!
Andrew James Crawford
www.fitnessindustryaccountants.com
www.facebook.com/fitnessindustryaccountants
www.twitter.com/tax4fitness
---