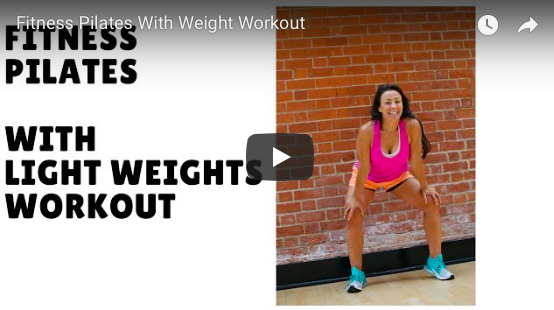 Experience a wonderful Fitness Pilates Workout using light weights
Try using 1 – 2kg as see how they add a whole new dimension to your Fitness Pilates workout.
This is a 15 minute core FP workout that you can easily do at home.
*Strengthen your core
*Mobolise your lower back
*Strengthen your glutes
*Add a new dimension to your FP training.
I love to hear from you so please leave me a thumbs up or a comment on social media!
Are you signed up to my mailing lists?
For Fitness Pilates: https://www.choreographytogo.com/fitness-pilates-newsletter/
For Kick Start: https://www.kickstartfatloss.net/kick-start-newsletter-sign-up/
For choreographytogo: https://www.choreographytogo.com/c2go-newsletter/
---