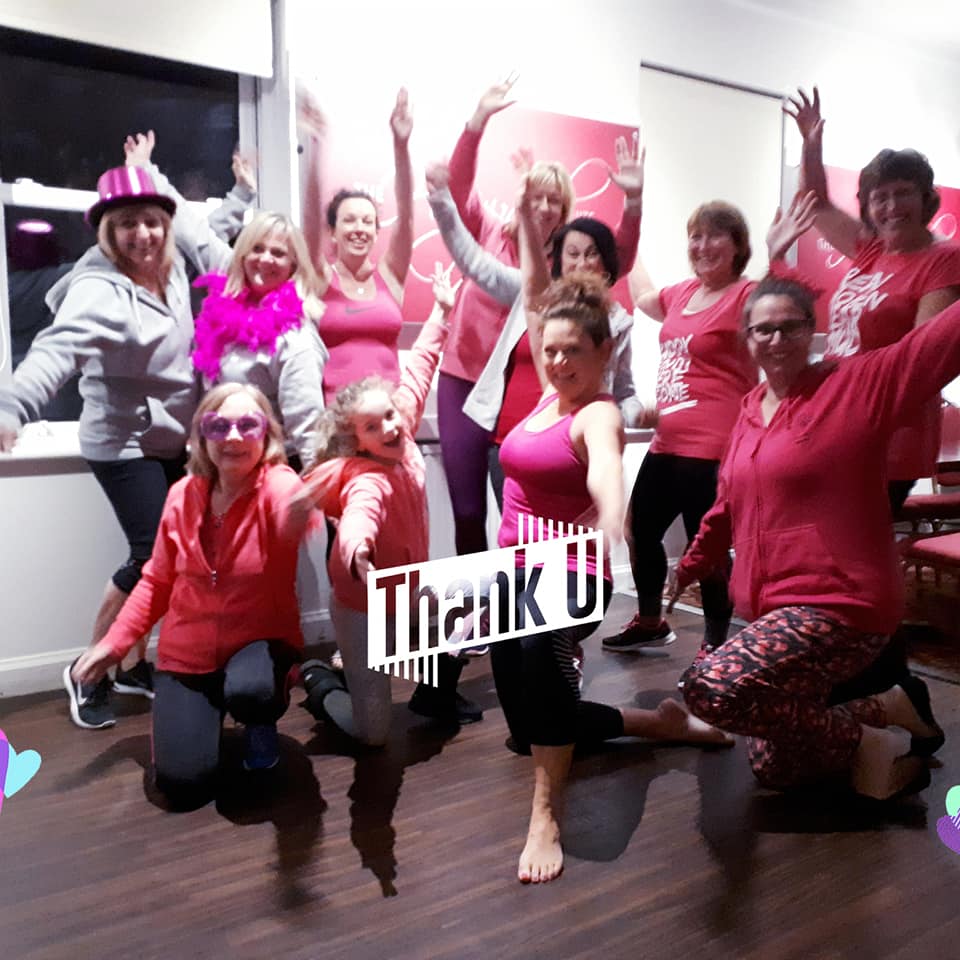 So as we know October is breast cancer awareness month.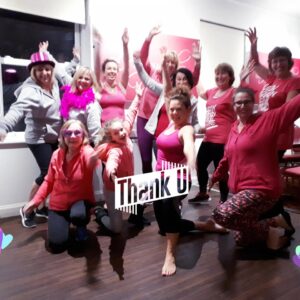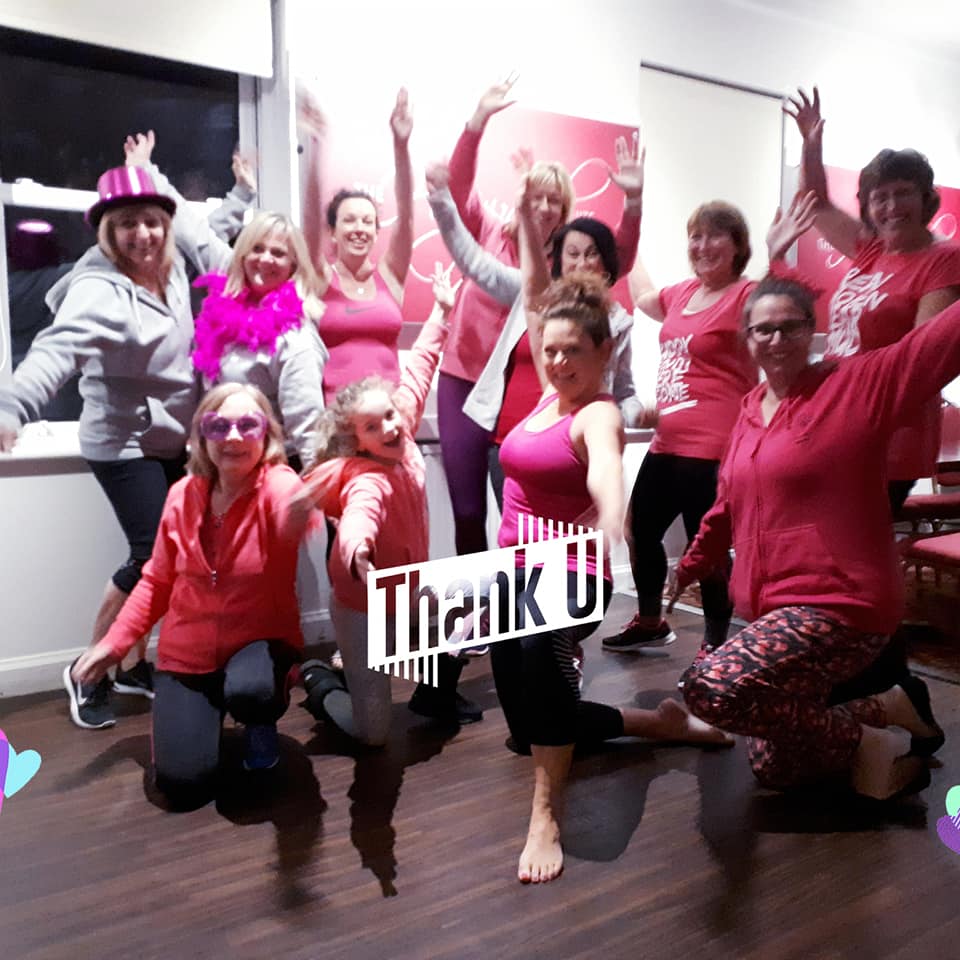 So I wanted to do something positive to raise money to help the charity 'Breast cancer care' I looked them up on line. Ordered their 'big pink' charity pack, and then checked the members in my online group, I have 320 now and they are from all over , some even in Australia and America, but most live between my current town Bournemouth, and Andover my old home town, so i advertised on line that I would be teaching one class in each town during October , and that participants could come along and donate ( suggested £5) .
I then put an appeal out for venues and got one in each town to use for FREE ! – I advertised the dates and asked the ladies to wear something pink. I posted daily about it in my group and then did the classes ! and so ladies turned up and donated, and we played a game ( from the pack ) guess the name of the pug. for £1 a go to raise abit more.
I raised £225 from the 2 classes. and I set up a 'just giving ' page so that those who couldnt attend could still help out. I have also taken the collection box to my private health club classes this morning and collected another £35 !!
I will keep taking the box with me through out October as i have different people at each class.
The response has been so positive and supportive, with so many people now affected, it is something that people want to help with immediately.
I have had so many great conversations with Ladies, had one lady bring her young daughter ( great life lesson in doing things for charity ) and survivors of breast cancer taking part and donating .
I have gained a few more people to my group and a few more ladies who wanted to be added to my newsletter for future charity events. It has been a wonderful week of exercise fund raising !
Well done to Angie on raising money for a fantastic cause!
---