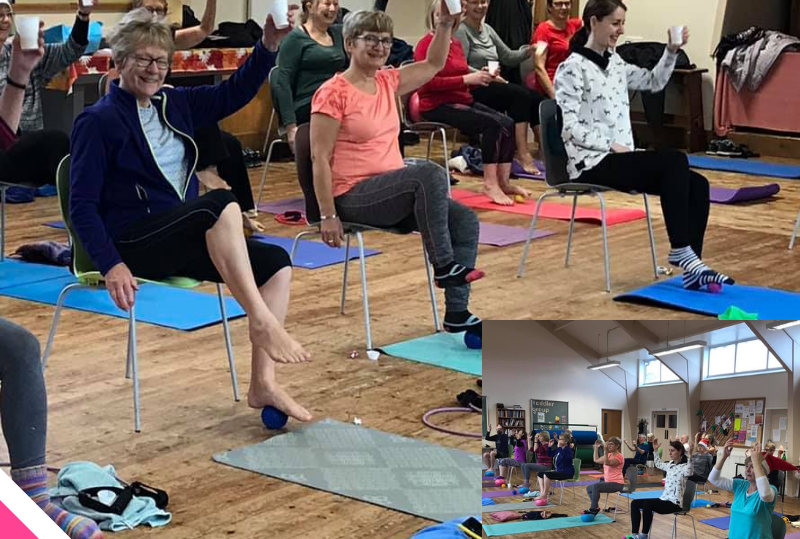 Kelly and I talk  tips when teaching your Fitness Pilates Class including music ideas, how many exercises to include in your classes, dealing with special populations, cueing, and so much more.
Fitness Pilates Newsletter
23rd December 2018
Good Afternoon  ls How are you?
 Business  Marketing & PR Tips For Fitness Pilates Teachers.
The VERY Best marketing and PR exercise that has worked this year was the POP UPS IN THE SUMMER and The CANDLE LIGHTS over the last week.
You are now a MEDIA company – look at those beautiful images of people doing FP in the park and in the dark.
That kind of PR, imagery and the message it sends out to your audience is priceless. 
Use those images over and over on your social media, Facebook & Instagram and BLOG.
*You can still organise a New Year Fitness Pilates Destress And Relaxation Candle Light*  A great way to kick off the new year?
In 2018 we took Fitness Pilates out to reach a wider audience. Think of all the people you touched who would never have come to a studio, gym or centre but they came to your POPUPS or your community classes. 
Let's meet people where they re at in 2019 and try more POP UP's in unique locations.  See it as an amazing PR activity.
****************************************************************************
The demand for Fitness Pilates classes continues to grow annually as more people need wellness, stress reduction and wellbeing classes. This is brilliant news as the general public are seeking out great Instructors in a wide variety of local venues and studios. Make sure you and your classes are top of mind locally so as people are browsing and scrolling this Christmas your lovely pictures, imagery, messaging and class details are all there in front of them ready to book on.
To ensure your classes are thriving in 2019 and you are able to capitalise on this growing trend here are my top business, marketing &  PR tips.
1: 100% get your own website and email list and concentrate of growing and building every day. As uncertainty with the social media platforms  grows it's dangerous not to have your own personal/business digital space.
Have you got a Mobil responsive website / blog?
Do you collect client email addresses and send out a weekly newsletter?
Use Mailchimp or Awber and grown your list daily.
2: Mix your live classes with online services 
Add your class members to a private FB group/whats app where they can communicate, build friendships and you can serve them deeper with more relevant information. 
3: Build community around your classes.
The Boutique Fitness Studios popping up all over the world are dominating and taking business away from Big Box operators and gyms. 
WHY? Because they offer a superior and personalised service, they treasure and value rock star Instructors, and put customers first. If you are teaching FP in the community you can easily compete on service, value and build community around your classes. 
Customers want to be valued. They want to go somewhere where the staff are interested and bothered about them, they want to be part of something. 
Go the extra mile and look after your clients like gold dust.
4: Offer A Tier Of Services.
For your first tier of services offer a general level FP class for a competitive price this can be a block booking/term time/PAYG, however you wantto serve it.
For your second tier and for a higher price offer Specialised Small Group FP – this is for 4 people who share the cost.
And for your third and premier tier, offer One To One Personal FP for your highest price.
5:Communicate your services, prices and booking options clearly on your website making it as frictionless to book and pay quickly and easily.
6: Who are you and who do you want to work with.
Make it clear who you are and who you want to work with. This ensures you attracts the right customers for you.
7: Look for POP UP opportunities for PR and to gain new customers and generate fabulous PR for your business. **Think out of the box on this one** Offer to POP UP in return for video and photo footage of the POP UP.
Contact Schools, Colleges, Businesses, Emergency Services, Nurseries, Sports Teams, Event Organisers, PTA, Teachers, Local Hotel Convention Organisers.
8: Keep your social media postings authentic, professional, fun and entertaining and try different things. Different graphics lives, create FB events, use FB and IG stories, film tips, film workouts there are so many ways to promote your brand and services on social media in 2019.
Are you in the Facebook Fitness Pilates Teachers Group – It is SO helpful join here https://www.facebook.com/groups/1139576346076922/
I hope you enjoy this weeks newsletter and wishing you a very Happy Christmas.
Take care
Love Rachel x
Thanks for all your Christmas class pics they have been fantastic, here are just a few: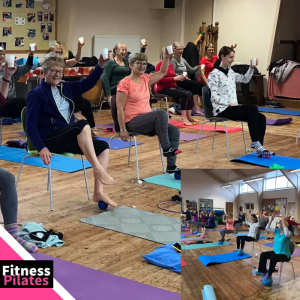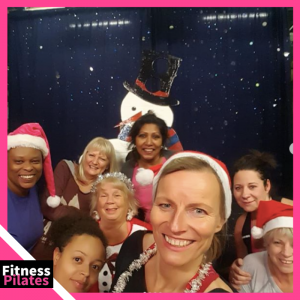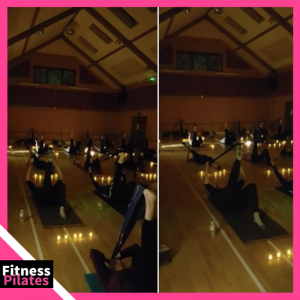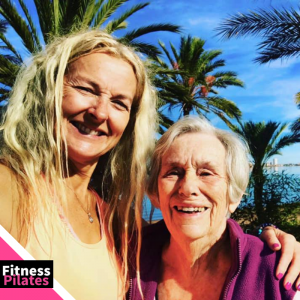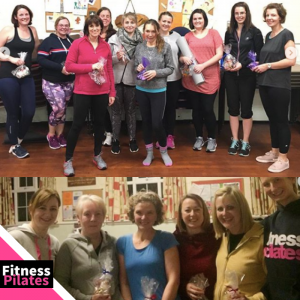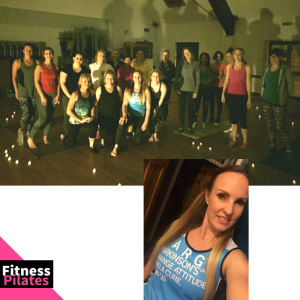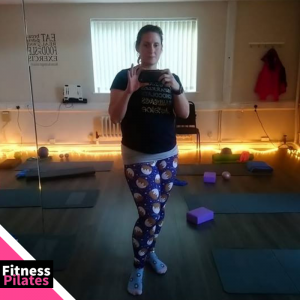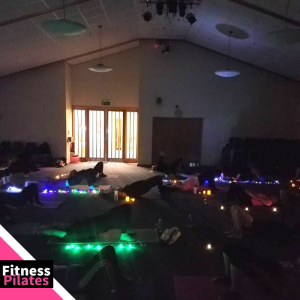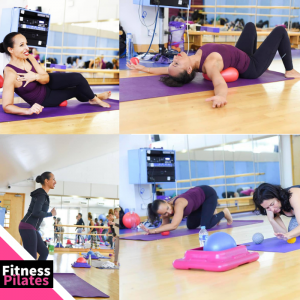 PS Have you booked for SUMMIT 2019 – Its goes up to £147 on 1st January https://www.choreographytogo.com/product/fitness-pilates-summit-2019/
Fitness Pilates Personal Trainer & Small Group Certification.
Here it is and we are so PROUD of the content here. It's in-depth, super practical and REAL.  Kelly and I have created a great course arming you with EVERYTHING You need to create a successful FP Personal Trainer service and business.
CLICK here to watch a video showing you whats inside the FP PT & SGFP Certification
**YOU CAN NOW pay In instalments for your LEVEL 3 PILATES TRAINING – 2 and 3 month payment options available**
*Remember to book early for your prep and reading time*
Choreographytogo is the official Level 3 Pilates Provider for Virgin Active Health Clubs
18/19/20 January – Bristol David Lloyd Westbury.
1/2/3 March – London Barbican Virgin Active
5/6/7 April – Manchester Salford Quays Virgin Active
10/11/12 May -Nottingham Virgin Active
CLICK HERE for all the course information and booking
The Level 3 Pilates is £860
Would you like to offer weightloss and wellness programmes to your existing clients and online?
Offer Kick Start Programmes online and build your online brand CLICK HERE For INFO and start building your online offerings.
Have a question about it ? CLICK HERE 
---