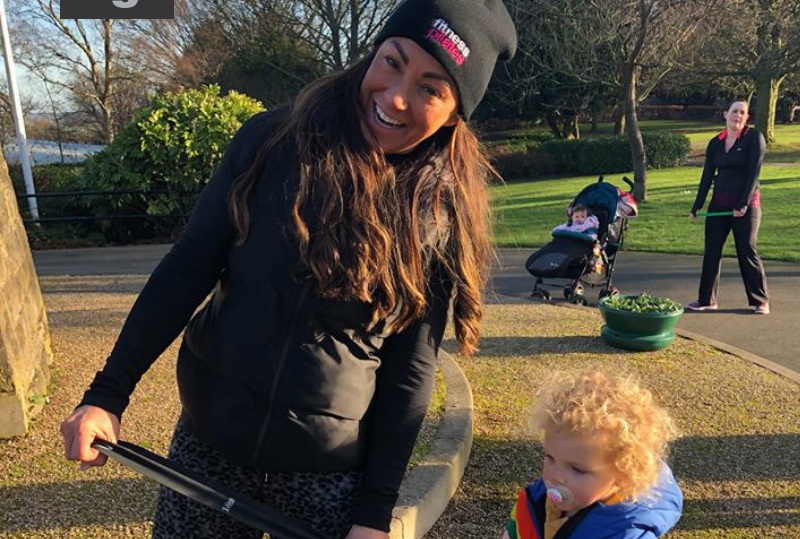 Good Morning Welcome to the C2GO Newsletter. 
Hope you have had a fab start to January – I've got lots of new events, workshops and meetups being scheduled so look out for new Fitness Pilates days, RETRO Fitness jam sessions and Fitness Business Brunches on Friday and Saturday mornings around the UK.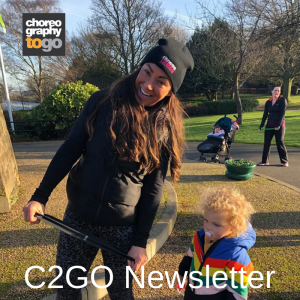 *NEW CLASS IDEAS*
Look for the white space. Look for the gaps.
What is NOT being Offered in your area?
NOW Is the time to start a "GENTLE FITNESS" class. There are SO many intense, hard, HIIT, Circuits, Bootamps around and not many  Gentle Fitness classes.
My dear friend, Fitness Pilates Head Tutor and presenter Kelly Reed-Banks started a new Gentle Fitness class in November 2018, which you would think is the absolute worse time to launch a new class and BOOM it popped. Totally sold out.
This year its also sold out.
Monday afternoon 2pm.
WOW.  Thats a gap for most of us!
Perfect if you are looking to taper down your evenings and maximise your daytimes.
What a brilliant name…… It's not age specific or ability specific or injury specific and it leaves you with so much scope for content.  Gentle Fitness is a lovely caring name that everyone GETs immediately. 
You don't need to write oceans of text to describe what it is.
We talked about GENTLE FITNESS at the Fitness Pilates Summit and many of the FP girls have ran with it and had phenomenal results.
Jenny Wheatley just launched in Hampshire to a sold out crowd.
But How Do You Market Gentle Fitness?
There has never been an EASIER time to market GENTLE FITNESS using Facebook. If you have noticed FACEBOOK is ageing UP.
The youngsters are leaving FB for Instagram and 50+ is now one of the biggest demographic using Facebook for daily news, updates and local information.
There are some amazing marketing tactics that are simple and FREE using social media and this is a prime audience to market your GENTLE FITNESS Class to.
I HIGHLY RECOMMEND it.
***If you need help with your marketing, PR and branding sign up for my free Fitness Business Builder Newsletter CLICK first edition out tomorrow***
What Does Gentle Fitness Entail?
You can plan your class however you like and ring the changes from week to week.
Low Impact, Mobility work, Basic Strength Training, Chair/Bar Work, Stretch, Floorwork, Fitness Pilates, Freestyle Fitness Yoga section if you are trained in those formats.
Pure Energy has some incredible music for this type of class so check out the PE website.
If this excites you do some market research, find a nice room and start marketing.
Growing A Fitness Business (DIGITAL AND LIVE)  FIRST BUSINESS NEWSLETTER Out tomorrow.
+++Join Me For The First Fitness Business Brunch In February – Message for details+++
As the fitness industry becomes a mix of physical classes and digital online programmes powered by social media marketing.  I have created a brand new free newsletter that concentrates on business building, working social media, digital marketing branding and PR. so, if you are keen to grow your business online and use social media more effectively add your email to the list.  
Do you want to grow your fitness business online?
Do you want to understand more about social media and how you can use it for your fitness business?
Are you interested in the latest fitness marketing, PR and revenue generating projects?
Read about the latest social media tips and strategies. 15% Discount on courses, meetups and networking events.

This is for all Fitness Professionals who want to create more income and build a successful and sustainable fitness business.
Thanks for reading the newsletter.
Have a great week.
Love Rachel 
**Additional Email Newsletters You May be Interested In**
Kick Start 
Every Monday Including Womens Health, Nutrition, Food, Recipes, Home Workouts, Productivity, Meditation, Fitness, Wellness, Time Management, Food, Lifestyle, Mental & Physical Health, Beauty, Longevity, Reverse Aging, Biohacking, Fashion & Fun.
Get 15 % Discount on all Kick Start Events, Products & Programmes when adding your email. CLICK HERE
Fitness Pilates Newsletter
Every Sunday For ALL Pilates Trained Teachers and Aspiring Pilates Teachers – News, Exercises, Video Workshops, Events, Class Ideas, Marketing and PR. Add your email for a 15% discount on courses in 2019.
CLICK HERE to join the Fitness Pilates newsletter 
Check out this week's Buggy Beat class:
You can train to teach at www.buggybeat.com
---