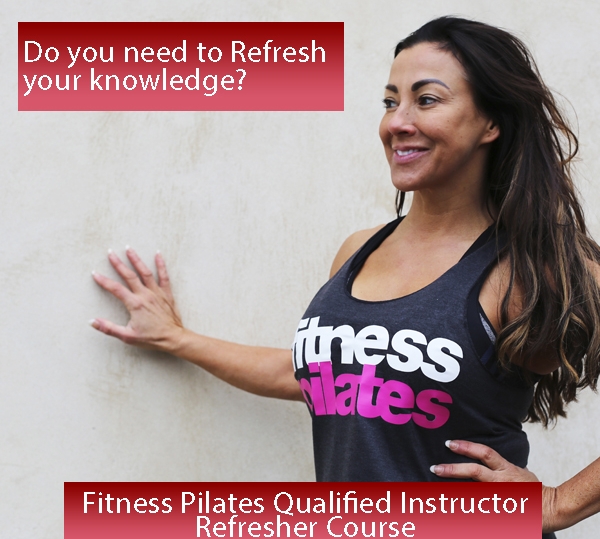 Fitness Pilates Newsletter
Click above for mini Fitness Pilates Mini Balance Workshop
3rd February  2019
Hi  How are you?  
I hope you have had a wonderful week and classes are busy and buzzing.
If you are looking to expand your FP business online and need some help and advice on that topic including online workshops, legal music, digital presentations, corporate wellness, women's health and your business, in general, have you booked onto my first Business Building Brunch In Nottingham on Friday 15th February?  CLICK HERE   it's at The Browns Restaurant and is very accessible. 930 plus you can chat with me personally about your business wants and needs.

Booking System and Taking Payments Online
Do you operate a pay as you go system or require your clients to book for courses and sessions? 
We have been discussing the best options and here are some of those to explore:
GymCatch has had great reviews from Amanda Lister.
and TEAM UP is used widely for group classes and 121.
Both come highly recommended in the Fitness Pilates community.
Creating a frictionless online booking system can take a
huge task away from you and make your FP business much more professional and streamlined.
Well worth a look at these options.

Healthy Body and Healthy Mind Event.
I love organising local events and find they are exceptionally good at putting your local business on the map.
They attract new people into your business and give you the opportunity to film clips and create amazing content for your social media, provide an additional revenue stream, set you up as a local expert, network with other business to provide raffle prizes and goody bags.

Fitness Pilates Instructor Jackie Daly organised her first Healthy Body Healthy Mind Day and had sold out 25 places in the first 10 minutes of putting it out to her clients.
Is this something you can do? Here is Jackie's flyer – very inspiring. 
Fitness Pilates For Exam Stressed Teens
Harry Parkes did his first FP session for a group of 16 yr olds with the focus of "exam stress release", used the spiky balls and they went down a treat. How awesome is that?
Well Done Harry.
Could you contact your local school and offer an FP For Exam Stress Release?
How wonderful for the teens I bet they loved it.
Have a great week and look forward to seeing you soon.
Love Rachel x
New Online Fitness Pilates Refresher Course
Did you qualify with me many years ago or feel like you need a refresher? Click  for information on the FP REFRESHER course book today and start your new classes in February 
New Women Teaching Fitness Business Brunch.
Nottingham Browns Brasserie Friday 15th February 2019
930am 12 
Are you a Women Teaching Fitness?
Building a Brilliant Business & Career In Fitness Brunch.
Are you feeling a bit stuck and overwhelmed with how fast social media and digital is moving and not sure how and what to do?
Have you an idea for a new fitness project, class or programme and want a sounding board or looking for help in how to execute your idea?
Join myself and guests for a new type of monthly event helping all women who teach fitness move forward with help, advice, mentorship, support and FUN!Wherever you are in your fitness career its changing times and the Business Brunch is a great opportunity to get the latest updates and help you wok out an action plan all in an intimate and relaxed environment.
A place to hear great information but to also talk ideas through, meet and collaborate.
I'm hosting this first event in Nottingham and on the agenda is Facebook and Instagram Marketing and Promotion in 2019, Tips For Building An Online Brand, Getting More Customers To Your Live Classes, Event Marketing, Running Retreats, Juggling 🤹‍♀️ & Building Your Business Around Family Time & Real Life, and How To Not Get Sucked Into Social Media That doesn't serve you mentally or financially
15 Seats At The Table CLICK HERE TO BOOK
 ****My Other Newsletters*****
NEW BUSINESS BUILDER – This is a new newsletter and its for all Professionals who want to grow their business and get new customers into classes.
* Do you want to grow your fitness business online?
Do you want to understand more about social media and how you can use it for your fitness business?
Are you interested in the latest marketing, PR and revenue generating projects?
Read about the latest social media tips and strategies. 15% Discount on courses, meetups and networking events.
Sign up for Rachels FREE new business newsletter.
This is for all Fitness Professionals who want to create more income and build a successful and sustainable fitness business.
The C2GO Newsletter for all GROUP Exercise Teachers comes out every Thursday click here to add your email. CLICK HERE TO JOIN
Kick Start 2019Newsletter –  Get 15% Discount on all of my Kick Start Courses, Products, Programmes & Events when you sign up to the KICK START 2019 Newsletter.✅Womens Health & Wellness  Workouts & Fitness Nutrition & FoodLifestyle CLICK HERE TO JOIN
**New Dates Guildford, London, Birmingham**
*Remember to book early for your prep and reading time*
Choreographytogo is the official Level 3 Pilates Provider for Virgin Active Health Clubs
1/2/3 March – London Barbican Virgin Active
5/6/7 April – Manchester Salford Quays Virgin Active
10/11/12 May -Nottingham Virgin Active
21/22/23 June Guildford 
27/28/29 September London
22/23/24 November Birmingham 
CLICK HERE for all the course information and booking
The Level 3 Pilates is £860 or pay in installments
---