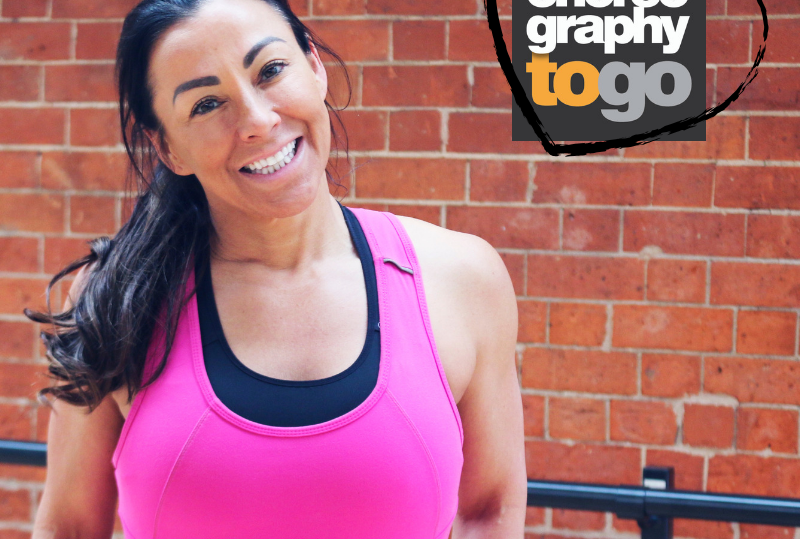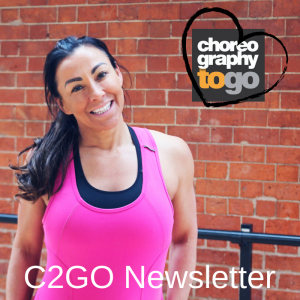 A quick low impact routine that can easily be modified to suit different abilities – I've sped this up to fit it all into a minute.
An intermediate Step Combo – you could use this in a warm up or main section.
How Are You?
Happy Valentines 🙂  A day to smile at everyone and celebrate YOU!
++Class Choreography Ideas++
I have added 3 routines that you can modify/speed up/slow down for your various classes and a Cardio Power Legs functional routine that I LOVE to use in conditioning classes.  Hope this spark some inspiration. Click on the links above and please let me know if these are helpful.
++SOCIAL MEDIA TIP OF THE WEEK++
GO LIVE MORE!!
Organic reach is pretty much dead on FB UNLESS you do regular Facebook LIVES. As scary as it is, once you get used to going LIVE it will grow your page and help potential customers see you. Being visible is imperative if you want more customers into your business.
+ You could GO LIVE just before you start a class or just after andinterview your people.
BUT watch out for music – any music that the FACEBOOK algorithm picks up could potentially put a block on your account so  be aware of your class music.
DO YOU WANT MORE IN-DEPTH BUSINESS GROWTH UPDATES click here and join my Fitness Business newsletter
++PODCAST++ With Lucy Wyndham Read CLICK HERE TO LISTEN
This week on the podcast I talk to Lucy Wyndham-Read and her journey to over 740k @Youtube subscribers with over 80 million views – which is INCREDIBLE.
Lucy talks about her journey and what it has taken to achieve the lifestyle she now leads…….. and its pretty inspirational from dedicating her career to creating fitness content on YOUTUBE.
Lucy decided to go ALL IN on YOUTUBE and sold her car and moved into a bedsit to put everything she had into it.
Everyone wants to be an "influencer" and everyone wants millions of followers on social media but very few are willing to put in the hard graft day after day.
It's a truly fabulous interview and Lucy shares so many tips and tricks which will benefit your fitness business and social media growth.I loved this interview and hope to do a part 2 very soon.
Listen on apple podcasts and id love to know what you think 🙂 
Love Rachel xxx
Facebook.com/RachelHolmesFit
IG RachelLHolmes
PS+++++ I have 1 place available on tomorrows BRUNCH as someone has had to drop out.
If you are looking to expand your fitness business & teaching online and need some help and advice on topics including online workshops, legal music, digital presentations, corporate wellness, women's health and your business in general then come along to my first Business Building Brunch In Nottingham on Friday 15th February  CLICK HERE   It's at The Browns Restaurant and is very accessible. 930am start plus you can chat with me personally about your business wants and needs+++
C2GO Survey & Your Details 
The Choreographytogo SURVEY has been immensely helpful in regard to content and what everyone is teaching and where! so much has changed since I started this newsletter almost 18 years ago. It's been brilliant getting to know exactly what you are all doing. I can now tailor the content more precisely.
HERE IS THE LINK –  So if you haven't already filled in please do and get 15% discount on all C2GO courses and events including the BRUNCH.
**Additional Email Newsletters You may be Interested In**
Kick Start 
Every Monday Including Women's Health, Nutrition, Food, Recipes, Home Workouts, Productivity, Meditation, Fitness, Wellness, Time Management, Food, Lifestyle, Mental & Physical Health, Beauty, Longevity, Reverse Aging, Biohacking, Fashion & Fun.
Get 15 % Discount on all Kick Start Events, Products & Programmes when adding your email. CLICK HERE
Fitness Pilates Newsletter
Every Sunday For ALL Pilates Trained Teachers and Aspiring Pilates Teachers – News, Exercises, Video Workshops, Events, Class Ideas, Marketing and PR. Add your email for a 15% discount on courses in 2019.
CLICK HERE to join the Fitness Pilates newsletter and once qualified in Fitness Pilates here is a map of what you can do and where you can take it.
Fitness Pilates 2019 Course Dates CLICK HERE
---