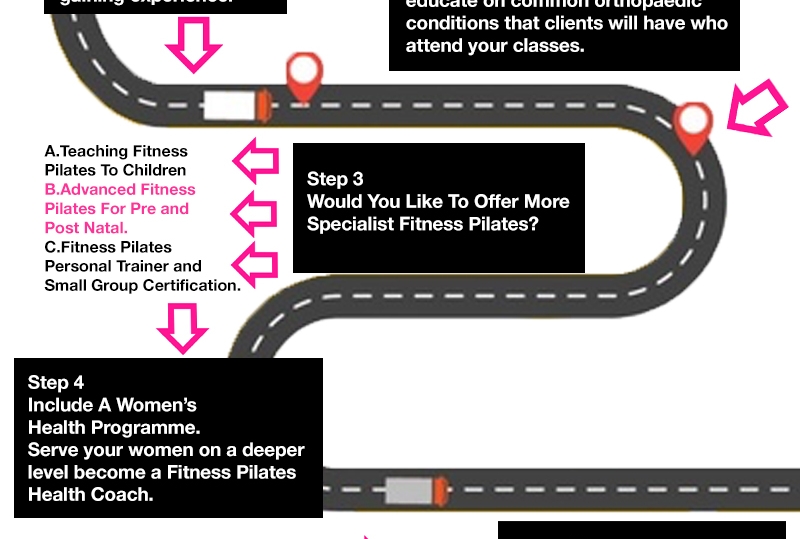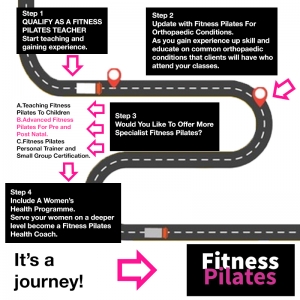 Hey so you want to become a FITNESS PILATES Instructor?
Take a look at our step by step journey!

STEP 1
Qualify as a Fitness Pilates TEACHER- Start teaching and gaining valuable experience and confidence.
CLICK HERE for information on training, here are our upcoming dates for 2019:
9/10th March Bristol
27/28th April Birmingham
18/19th May London
6/7th July Cambridge
14/15th September Guildford
12/13 October Bristol
2/3 November Nottingham
7/8 December London
The aim of Fitness Pilates is to identify basic postural and movement imbalances and through Pilates based exercises and breath:
• Increase muscular balance and strength.
• Improve clients posture.
• Facilitate the clients' ability to optimally function occupationally and recreationally.
• Improve core strength.
• Improve mental cognition.
• Fitness Pilates aims to education learners in Pilates techniques with a modern and contemporary style.
How Is The Course Assessed?
You will go away and film yourself teaching 1 Fitness Pilates Exercise with progressions and regressions, teaching skills, personality, anatomical cueing and imagery. Your tutor will choose your exercise and discuss this with you on the practical contact day.
You will complete an open book exam and will also be given feedback during practical teaching sessions on the course.
STEP 2
Update with Fitness Pilates for Orthopaedic Conditions up your knowledge on specific conditions that your clients may have.
CLICK HERE the training is online.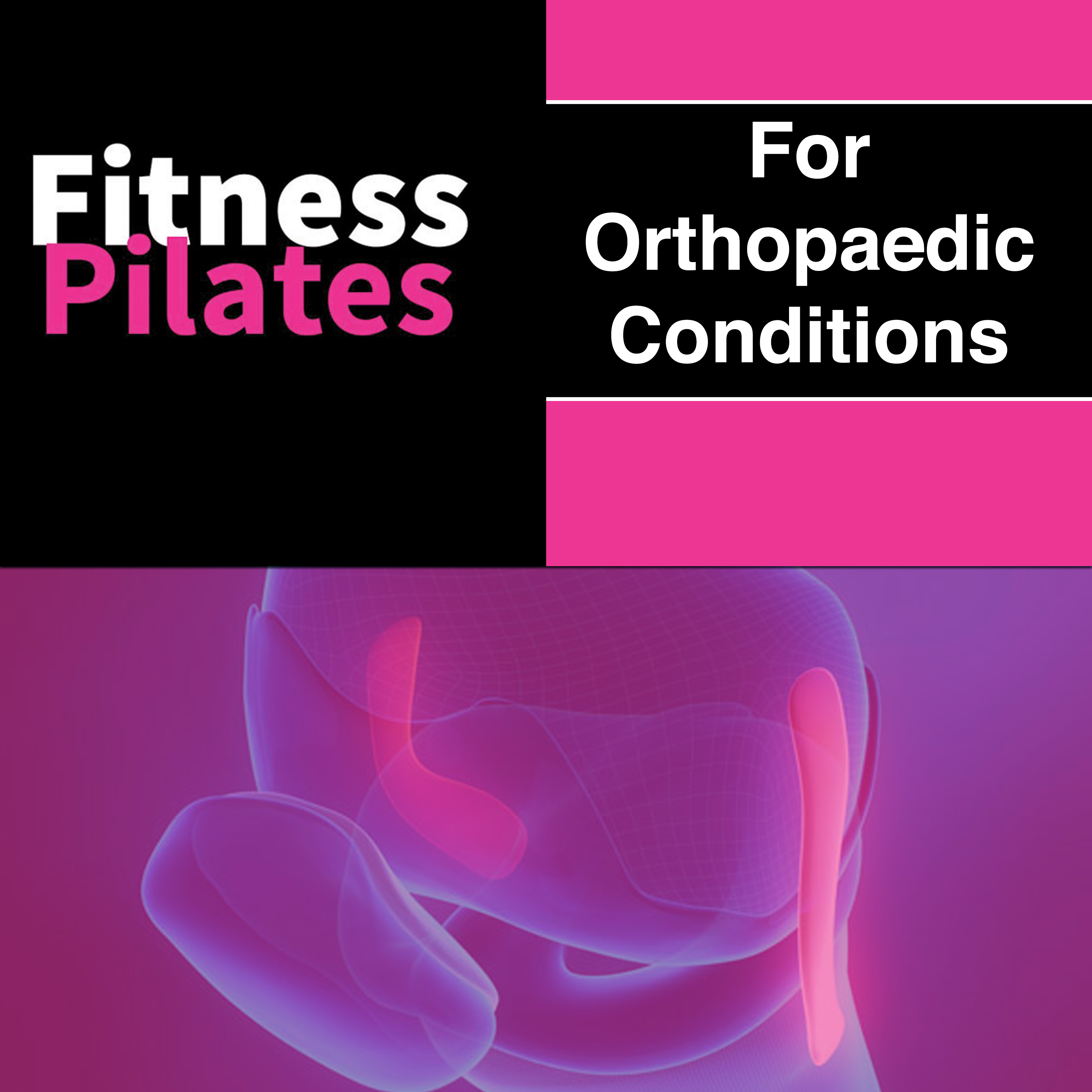 STEP 3
Now you may want to add more specialist Fitness Pilates classes?
A:Teaching Fitness Pilates to Children CLICK HERE
Kids Fitness classes have been very popular now for the last decade and we can now expand these conventional fitness classes to incorporate Fitness Pilates. This course is online.
B: Advanced Fitness Pilates for Pre and Post Natal CLICK HERE
This course will provide you with a thorough understanding of the relevancy of Fitness Pilates to pregnant women and outlines the benefits, as well as correct and effective Fitness Pilates exercises for them in all three stages of their pregnancy.
C: Fitness Pilates Small Group and Personal Training Certification CLICK HERE
Train to teach Fitness Pilates to individuals and smaller groups for a more personal offering.
STEP 4
Include a women's health programme and serve your women on a deeper level as a health coach. CLICK HERE
ONLINE Fitness Pilates Health, Nutrition, Lifestyle & Advanced Coaching  Module.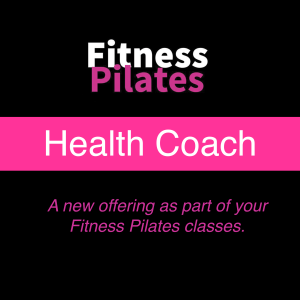 START YOUR JOURNEY TODAY!
Questions?
Please email Rachel@Choreographytogo.com or call Rachel Holmes 07976 268672
---