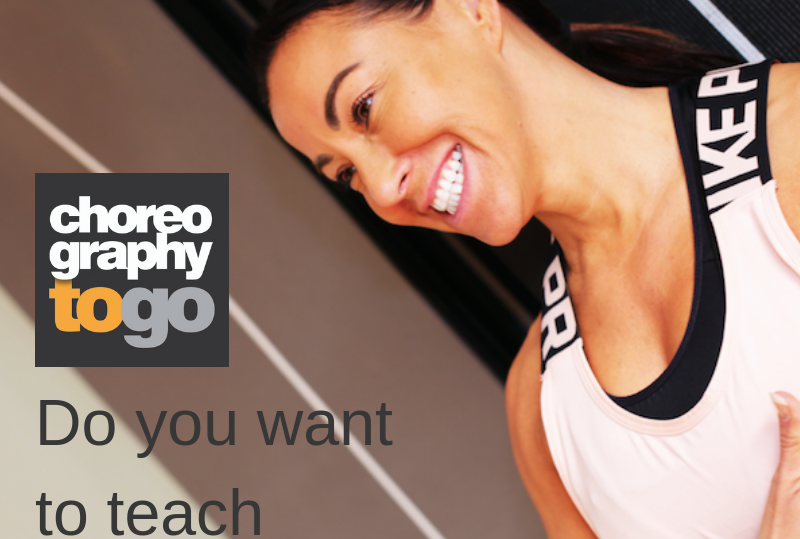 👋

Do you want to train to teach Pilates?

👋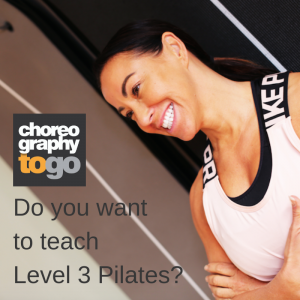 =================
Is Pilates your PASSION? Have you always wanted to teach fitness?
6 Reasons To Qualify As A Level 3 Pilates Matwork Teacher With Choreographytogo
1: Pilates Classes Are In High Demand all over the UK – With an ageing population, an epidemic of stress related medical conditions, postural issues and injuries more and more people are seeking out Pilates classes to improve physical and mental health and wellbeing.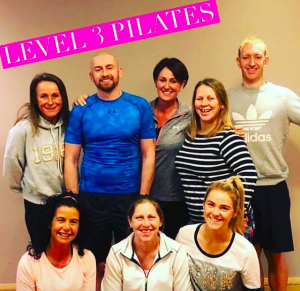 2:C2GO history in delivering the Level 3 Pilates Qualification – C2GO was one of the UK"s first training providers to offer the Active IQ/Level 3 Matwork Diploma. We have trained hundreds of teachers with a 98% pass rate and worked closely with the Active IQ on the introduction of the Level 3 Qualification.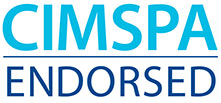 3:As an Active IQ Training Provider and Endorsed by CIMPSPA C2GO has to adhere to the national occupational guidelines and the high standards set by both organisations to maintain quality assurance and delivery standard. We are monitored stringently and regularly to ensure our learners get the very highest quality training and learning experience. You the learner is supported from the time of booking, during your online preparation, through to the live course contact days, assessment and portfolio completion and supported beyond passing the course.

4: Support & Extensive Network To help You – We know teaching can sometimes be lonely so when you become a a Level 3 Pilates Instructor you can tap into the extensive Instructor support network on Facebook and Instagram. You are always a message away from C2GO Director Rachel Holmes and head tutor Kelly Reed-Banks who are able to assist you. Plus the private Facebook Instructor page has over 1500 teachers who can offer you advice and help 24/7.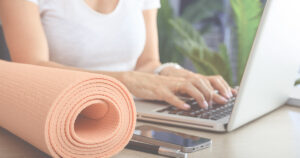 5: Flexible Learning – We believe in offering a mixture of online learning and face to face contact days plus one to one tutoring to all our learners. Upon booking you access the online training dashboard where you can view lectures, access the course manuals, start your pre course reading and course preparation. This ensures you are confident and prepared for your contact days, exams and assessment.
6: Additional content – We include additional practical content both on the contact day and via online videos in using small equipment such as balls, bands, foam rollers, standing and balance work, functional Pilates, creating sequences, business set up, social media promotion and brand building, advanced teaching and a specialist population overview.
OUR UPDATED LEVEL 3 PILATES TRAINING DATES FOR 2019:
• Manchester Virgin Active Salford Quays April 5/6/7 11am – 5pm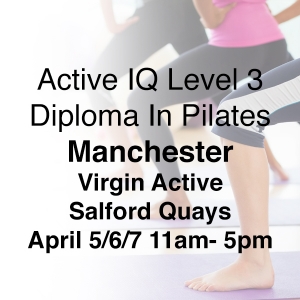 • Nottingham Virgin Active 10/11/12 May 10:45am – 5:30pm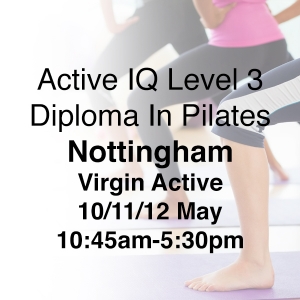 • Guildford Spectrum June 22/23/24 12pm – 6pm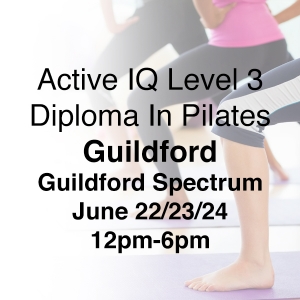 • London Virgin Active Barbican September 27/28/29 11am – 5pm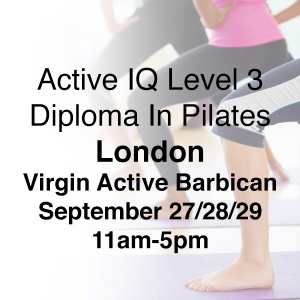 • Birmingham Virgin Active Solihull 8/9/10 November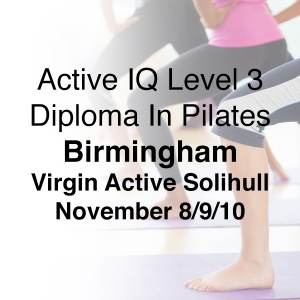 Nicola said:
"I really enjoyed the training days I learnt a lot , I am dyslexic so I find the writing side of it hard, Kelly was very good with me and made me feel very comfortable."
---