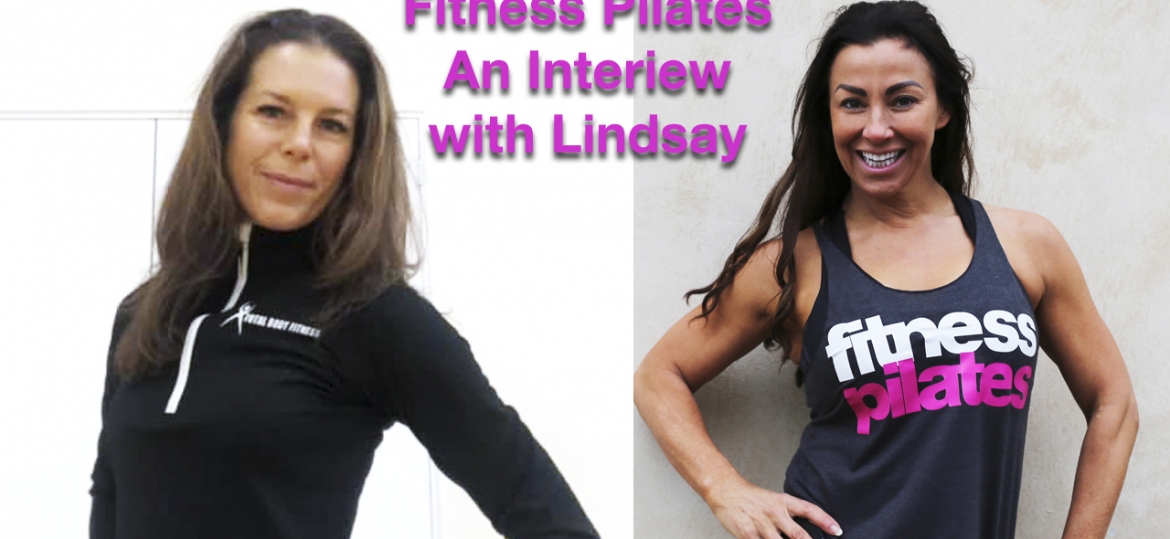 NEW Interview with Total Body Fitness Warlingham Business Owner and Fitness Pilates Instructor Lindsay
Newsletter
/
March 11, 2019
/
Lauren Smedley
NEW Interview with Total Body Fitness Warlingham Business Owner and Fitness Pilates Instructor Lindsay
Lindsay offers Fitness classes, Nutrition & Health advice, Online kick start programmes, Coaching and much more and chats about how Fitness Pilates fits into her business.
Lindsay runs an incredibly successful business called "Total Body Fitness" In the Warlingham area and she shares how she got into the Fitness Business and how it runs now.
This is a brilliant interview and so interesting to hear how Lindsay runs her classes.
Find out more about Lindsay:
lindsaygillam_totalbodyfitness@yahoo.com
Watch the interview below and as always we love to hear from you!
Do you want to train to teach Fitness Pilates?
See our next training dates in the UK:
• BRISTOL DAVID LLOYD WESTBURY 9/10th MARCH
• BIRMINGHAM DAVID LLOYD SOLIHULL 27/28th APRIL
• LONDON DAVID LLOYD HARBOUR CLUB KENSINGTON 18/19th MAY
• CAMBRIDGE NUFFIELD HEALTH CLUB 6/7th JULY
• GUILDFORD SPECTRUM 14/15th SEPTEMBER
• BRISTOL DAVID LLOYD WESTBURY 12/13th OCTOBER
• NOTTINGHAM DAVID LLOYD WEST BRIDGFORD 2/3rd NOVEMBER
• LONDON DAVID LLOYD HARBOUR CLUB 7/8th DECEMBER
===============
Find out more at our course booking page or pop us a message:
https://www.choreographytogo.com/fitness-pilates-training-course/
————————————

Do you need help building your Fitness Business?
Join Rachel Holmes Fitness Business Academy and receive access to a dashboard of information online containing Rachel Holmes' 30 years wealth in experiencing running Fitness businesses.
The Fitness Business Academy Low-Cost High-Value Monthly Membership Course contains everything you need to plan, systemise and build a successful and sustainable fitness business.
Are you teaching classes in the community and want to attract more clients?
Do you want to create an online arm to your business?
Do you want to learn how to systemise your business for smooth running?
Do you need admin help with a virtual assistant?
Do You need the help with your social media?
Do you need to understand how to schedule and plan your social media?
Do you need motivation in your fitness business?
Why Choose My Fitness Business Academy Course Above All the Other Ones………
Over the last 34 years or running my own fitness business, I have created a multitude of fitness business courses, I have lectured on fitness business building at the worlds biggest Fitpros conferences including IDEA, FITPRO, SCW events in San Francisco and launched Fitness Income Online, Fitpro Business Mentoring and helped 130 Kick Start Coches scale their local community businesses.
I have created Group Exercise Brands including Fitness Pilates, Kick Start Fat Loss, Brainfit, Group X For Generation  Y, NOVA for Virgin Active, Get Fit with Mel B For Fitness First, Retro Robics for Virgin Active, Run a successful Community Teaching Business for over 25 years, Created the very first online Group Exercise Website and Membership site Choreographytogo , travelled internationally lecturing, speaking and delivering workshops and now you can access EVERYTHING on one monthly membership with NO TIES INS & CANCEL AT ANY TIME  for an UNBELIEVABLE low cost.
I KNOW how to build a successful fitness business. I live it. I have done it and I continue to put into action every single day.
Find out more:
https://www.choreographytogo.com/product/fitness-business-academy/
---