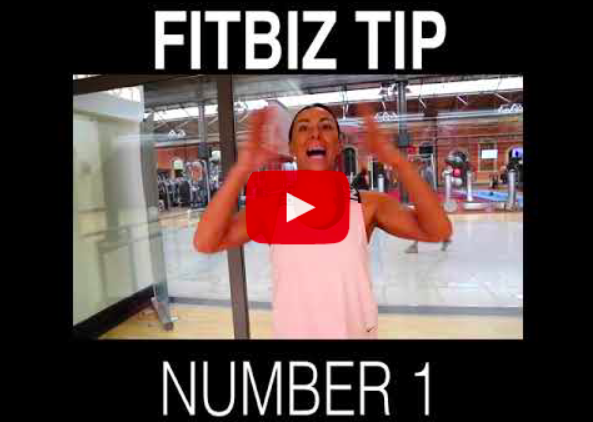 Hi How are you? 
For this weeks newsletter, we have 2 new videos, my choreography from an event I did called RETRO for Virgin Active, How HOT AND AMAZING is IGTV right now and a great podcast with Katie Bulmer Cook.
Enjoy xxxx
Check out my new FIT BIZ TIP Number 1 (click the video above)
How to grow fast on Instagram is to use IGTV.
IG is pushing IGTV videos out into the newsfeed like nothing else and as always, get your content in now while its all free and IG want more people to use it. I'm uploading tons of choreography videos and workouts so head over.
 It's EXPLODING so quickly with more views and engagement. and have a look – My IG is RACHELLHOLMES
Its 11 weeks after having baby Bobby we talk about social media, how to leverage local influencers to promote your fitness business, Instagram v Facebook, which platform has the most traction and her new business Powah.
Katie was a finalist on The Apprentice and has created multiple business and brands in the fitness industry over the 15 years.
Have a listen and don't forget to SUBSCRIBE to my Podcast;
Have a great week.
Love Rachel xxx
Facebook.com/RachelHolmesFit
IG RachelLHolmes
C2GO Survey & Your Details 
The Choreographytogo SURVEY has been immensely helpful in regard to content and what everyone is teaching and where! so much has changed since I started this newsletter almost 18 years ago. It's been brilliant getting to know exactly what you are all doing. I can now tailor the content more precisely.
HERE IS THE LINK –  So if you haven't already filled in please do and get 15% discount on all C2GO courses and events including the next business BRUNCH.
**Additional Email Newsletters You may be Interested In**
Kick Start 
Every Tuesday Including Women's Health, Nutrition, Food, Recipes, Home Workouts, Productivity, Meditation, Fitness, Wellness, Time Management, Food, Lifestyle, Mental & Physical Health, Beauty, Longevity, Reverse Aging, Biohacking, Fashion & Fun.
Get 15 % Discount on all Kick Start Events, Products & Programmes when adding your email. CLICK HERE
Fitness Pilates Newsletter
Every Sunday For ALL Pilates Trained Teachers and Aspiring Pilates Teachers – News, Exercises, Video Workshops, Events, Class Ideas, Marketing and PR. Add your email for a 15% discount on courses in 2019.
CLICK HERE to join the Fitness Pilates newsletter and once qualified in Fitness Pilates here is a map of what you can do and where you can take it.
Fitness Pilates 2019 Course Dates CLICK HERE
---