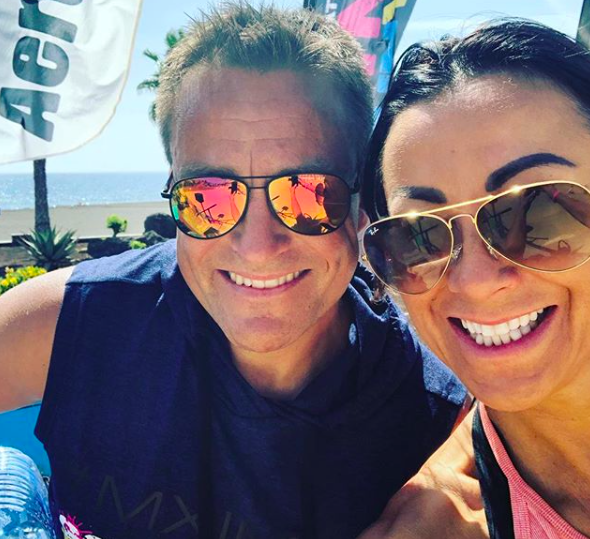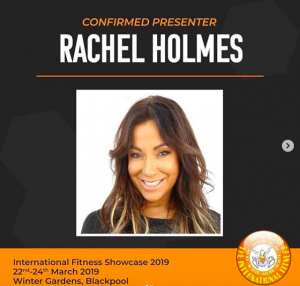 It's a glorious sunny afternoon and I am packing for IFS Blackpool.
Are you going? I'll be teaching 2 Fitness Pilates sessions and 3 Style with Ceri and Jayne.
Do say HI if you are going. I am really looking forward to it this year 🙂 
What's Working On Facebook & Instagram For Fit Pro's Businesses?
The social media landscape is forever changing so I wanted to share with you what is working in my fitness business right now on social media. 
I did a Facebook Live yesterday with what I am finding is working really well on Facebook and Instagram for branding, marketing and getting bums on seats so if this is of interest click and check out the live.
Interestingly, I haven't used printed flyers through doors or leaflet drops since 2012 to promote classes, but several Fitness Pilates teachers posted in our private group having good success with flyers.
Which is great to know!. I just find social media easier ( I enjoy it) 🙂 delivering flyers through doors, not so enjoyable, so you have to do what works for you.
Quick Takeaways:
*Facebook Organic reach is back on pages
*IGTV is INSANE!
*Facebook Live and filming "TOWIE" style.
*Stories – FB Is showing huge amount of organic reach to the daily FB stories so post your day classes and updates.
**Relaunch After Easter**
Relaunching your timetable after Easter. Creating a new summer timetable, showcasing new classes for summer and having a big old launch party is a WONDERFUL IDEA.
And, now is a great time to organise it.
Click to watch the video above

RETRO HILO (click to view)

Here is the choreography I taught with Henrik Bramsved last week for a basic Aerobics Class. This was quite slow only 125 – 130bpm but the choreography was so simple and a lot of fun.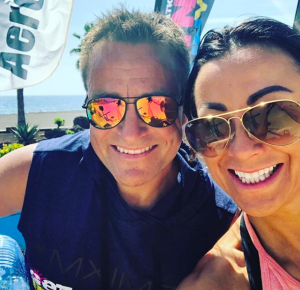 I had a wonderful email last week from a veteran Instructor of 25 years who had felt demotivated after Les Mills and branded classes took over the timetable at the gym she worked.

Encouraged by the HiLo and Step classes I've been posting she decided to relaunch aerobics last week.
"I must tell you it was a complete success… the studio coordinator said she was totally unprepared for how good it was going to be and said she had never seen anything g like it before!
We are getting it in the timetable as the feedback forms from the members was totally positive not asking for just one class but two or three per week!
There has to be room on timetables for all members and a bit of everything. Better variety. Great teachers. Enthusiasm and passion included. People buy people and this way clubs will get new members!
Go freestyle!"
Isn't that just wonderful?
Are you inspired to relaunch some fun freestyle sessions this Spring/Summer? 
*This is my Buggy Beat Class today in the glorious sunshine*
20 Women (I have never had that many for BB so very happy) came along with little ones to enjoy our exercise and socialise session in the local park…… It was just so awesome!
We love it so much. Logan (my son) doesn't go in his running buggy anymore but helps me teach the class on his scooter now he is a big boy. (he was 3 last week)
I HIGHLY recommend teaching Buggy Beat locally its a lifeline for so many 🙂 
Wishing you a happy Thursday!
Love Rachel x
**Do you need help with your fitness business?** 
Click here for the Fitness Business Academy it's so low priced with so much value 🙂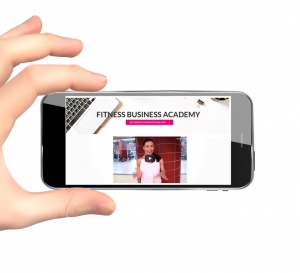 Do you want to start an online women's wellness programme? Click here for details You can now get monthly business mentoring with me when you get the Kick Start Coach Certification.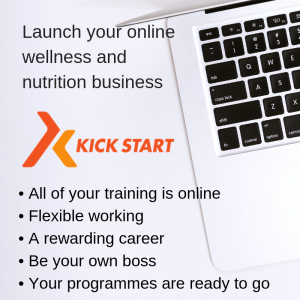 ---