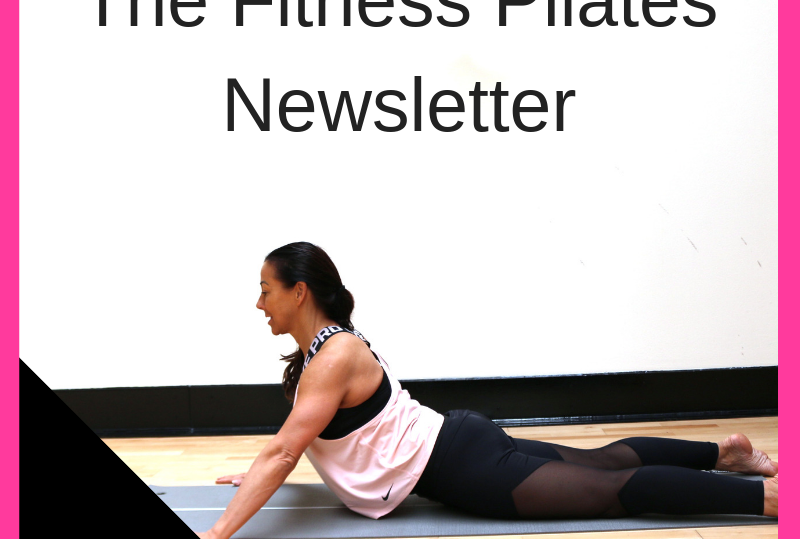 Fitness Pilates Newsletter  
How are you?
I hope you are having a wonderful weekend and counting down to the Easter Break.
This weeks newsletter features a new Warm Up and Proprioception mini-workshop video to improve balance, stability and body awareness. I use a rolled up matt to create an unstable surface. A simple tweak to prepare the body for your class is a new way.
*I'd love to know what you think*
There are so many functional and creative ideas that can be incorporated into the  FP experience, to enhance the client's strength, mobility, agility, flexibility and stability.
Wishing you a fabulous Sunday 🙂
Love Rachel xxx
Fitness Pilates VIP Club – Jump In As A Founder Member 50 spots at £17
Here are Month 1 5 videos.
Fitness Pilates Summit 17th November 2019 Canary Wharf London Early Bird £127.00
Time 830 – 5pm Hilton Canary Wharf London Click here to book
Rachel Presents: Pilates Pump – Activation Class
Partner Pilates For Advancing, Spotting, Coaching and FUN!
Recreate the Reformer – Mat work ideas using tubing
Kelly Presents: Advanced Mat
Dazzling warms ups and super cool downs.
Fitness Pilates Meditation and Breathing.
*Saturday evening drinks and Business Pre- Con to be announced*
*Choreographytogo is the official Level 3 Pilates Provider for
Virgin Active Health Clubs*
10/11/12 May -Nottingham Virgin Active 1045 – 4pm 1 place left
21/22/23 June Guildford Spectrum 1230 – 630   
27/28/29 September London Virgin Active Barbican 11 – 5
8/9/10 November Birmingham Solihull Virgin Active 11 – 5
17/18/19 January 2020 Bristol David Lloyd Westbury Times To be Confirmed.
 ​7/8/8 February 2020 London Virgin Active Barbican Times To be Confirmed
CLICK HERE for all the course information and booking
The Level 3 Pilates is £860 
---