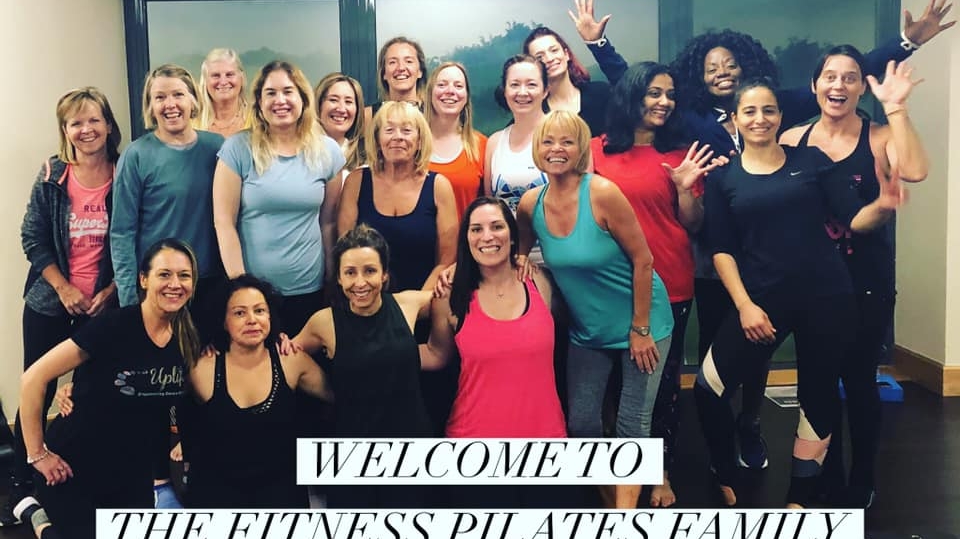 Fitness Pilates Newsletter 20th May 2019  
I hope you are having a great week and classes are busy.
Band Ideas For FP
Activation/Resistance bands not only provide the muscle with increased resistance but can be useful to assist and ensure correct alignment for many exercises.
Whether you want to prevent lower back, hip, knee or even foot and ankle pain or you want to run faster, cycle further or lift more, you've got to get those glutes activated and working efficiently.
By using a band for squats, lunges, bridges and side lying work will help engage the glute medius to stabilise hips and this can, in turn, help the glute maximus also fire better and become stronger.
The band is great too because it applies constant pressure, even increasing pressure at the point in the movement where you are the strongest.
Because of the nature of the bands, the range of motion on many of these moves and the PUMP the band creates really helps establish that mind-body connection and use metabolic stress to drive muscle growth. Perfect for progressive Pilates classes.
Business, Marketing & Promotion Social Media Tips 
Instagram is the fastest growing social media platform with thousands of people in your area using the app DAILY.  
Are you using it effectively to grow your brand and attract more customers?
To showcase your skills as an Instructor and for prospective customers to work out if what you offer is for them, clips of your classes and you instructing is a brilliant way to promote your services.
"But my people don't want me to film them"
I get this. FP is intimate and quiet and many people just don't want to be filmed doing shoulder bridges from various angles 🙂 
So here is what I do.
Every few weeks I have a small group of 5/6 regulars of my class members (who LOVE to be filmed) stay behind and we "stage" a mini class of me teaching a few exercises. It takes about 15 minutes.
A friend films using my iphone and I use that content for IG and Facebook. 
*My favourite Editing Apps For iPhone*
imovie, Quik, Typorama
I hope that helps.
Wishing you a fabulous week and look forward to seeing you on training very soon.
Kind Regards
Rachel 
PS…….To receive a 10% Discount on any PURE ENERGY Music use my code at check out RHPP. I love the Mind Body 19,20,21 and the Licence free music I use on all the videos is Pro Beats 3 but have a look through the site there are many beautiful mixes for your Pilates classes.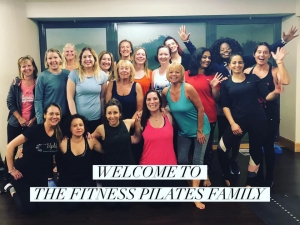 WELL DONE to Nicola Ashby and our new FP Instructors from the weekend's training!!
"WOW! What a weekend!! I have absolutely loved tutoring on the Fitness Pilates Instructor training this weekend in London! Such an amazing group of instructors! I hope you enjoyed the weekend! Welcome to the Fitness Pilates Family 💞💞💞💞"
We can't wait to see your classes launch!
*Choreographytogo is the official Level 3 Pilates Provider for
Virgin Active Health Clubs*
21/22/23 June Guildford Spectrum 1230 – 630  2 PLaces  
27/28/29 September London Virgin Active Barbican 11 – 5
8/9/10 November Birmingham Solihull Virgin Active 11 – 5
10/11/12 January 2020 Bristol David Lloyd Westbury Times To be Confirmed.
31 Jan/ 1/2 February 2020 LONDON Virgin Active Barbican Times To be Confirmed
CLICK HERE for all the course information and booking
The Level 3 Pilates is £860 
**Did you qualify in Fitness Pilates over 10 years ago?
Have you continued to upskill and educate***
It's important you are teaching the latest and current information in regard to Fitness Pilates. There are several routes to upskill.
Fitness Pilates Refresher ONLINE course
Fitness Pilates For Orthopaedic Conditions Click here 
Advanced Fitness Pilates For Pregnancy Click here 
Level 3 Pilates Matwork Diploma 
Fitness Pilates SUMMIT 2019 18th November LONDON 
---