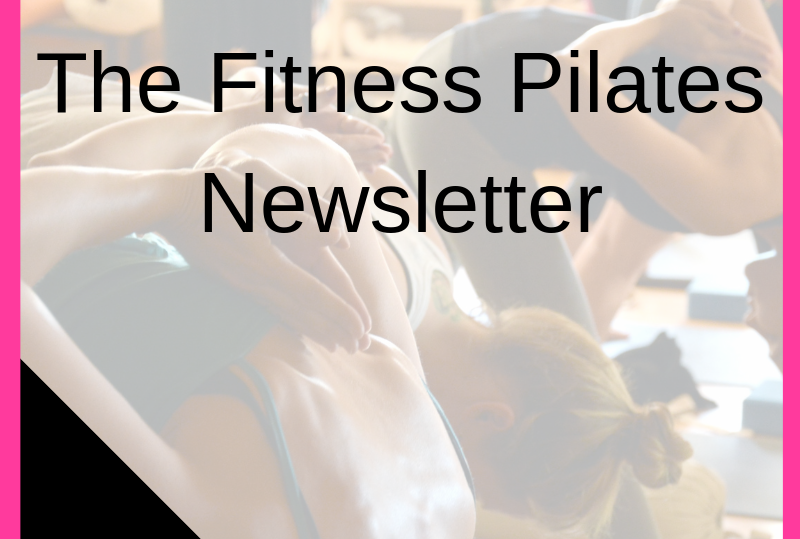 Fitness Pilates Newsletter 5th May 2019  
I hope you are good and your week got off to a flying start?
I love talking to Fitness Pilates trained teachers about how they create a business that works around their lives and family time and I'm excited to share the interview above.
Jenny Wheatley trained with me 12 years ago and started teaching FP in the local centre, she has since set up all daytime classes (always the hardest classes to get busy) focussing on the retired population and clients with orthopaedic conditions.
If you are thinking about setting up in the community or looking for ways to specialise your FP classes I know this interview with Jenny will inspire you.
Fitness Pilates For Tense and Tight Shoulders
I am launching a special online workshop/mastermind series for all Instructors who want to get more clients and customers into classes.
WEDNESDAY 8th May 2019   
130 – 3pm 
Watch the video if you need help with getting more customers into your classes.
I hope you have a wonderful bank holiday weekend.
Love Rachel xx
Fitness Pilates VIP Club – Jump In As A Founder Member 50 spots at £17 – Rave reviews are coming in from Month 1 as I'll be uploading month 2 this week.
Here are Month 1 5 videos Topics
*Choreographytogo is the official Level 3 Pilates Provider for
Virgin Active Health Clubs*
10/11/12 May -Nottingham Virgin Active 1045 – 4pm 1 place left
21/22/23 June Guildford Spectrum 1230 – 630   
27/28/29 September London Virgin Active Barbican 11 – 5
8/9/10 November Birmingham Solihull Virgin Active 11 – 5
17/18/19 January 2020 Bristol David Lloyd Westbury Times To be Confirmed.
 ​7/8/8 February 2020 London Virgin Active Barbican Times To be Confirmed
CLICK HERE for all the course information and booking
The Level 3 Pilates is £860 
Are you looking to teach something new for women 45 +? Lift Lean™ is the perfect compliment to your Fitness Pilates classes and can be taught Live and online – It's on offer this week CLICK HERE
---