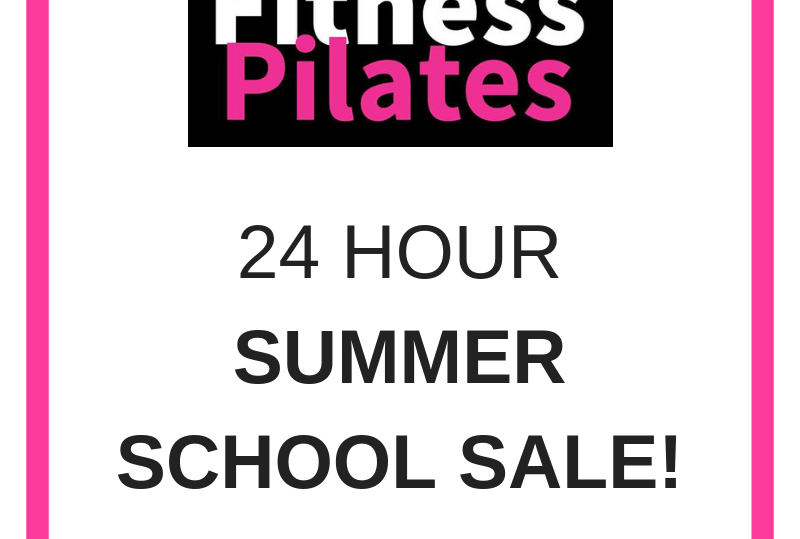 FITNESS PILATES ONLINE COURSES ON OFFER TODAY ONLY
SUMMER SCHOOL 24 Hour Sale
Fitness Pilates For Older Adults Online Workshop 
£97.00 £47.00   CLICK HERE TO ORDER 
Fitness Pilates For Older Adults
ONLINE Workshop contains 8 videos with unlimited ideas for your older adults.
Don't delay its a wonderful course and not just for FP teachers tons of ideas to use right away in class.
ON SALE For the next 24 hours.
Brilliant Workshop and it's all online – No travelling to workshops it's all here!
You don't have to be a qualified Fitness Pilates Instructor to grab this brilliant course.
Video 1 Intro and Seated Warm Up

Video 2 Main Seated FP exercises

Video 3 Chair continued

Video 4 Seated Bands
Video 5 Seated continued

Video 6 Standing and Balance

Video 7 Sequences and Modifications

Video 8 Conclusion
FITNESS PILATES FOR ORTHOPAEDIC CONDITIONS From £197 to £147
Our best selling FP  Workshop To Date
We cover the following in the detailed 84 page manual and interactive online video platform:
Frozen Shoulder
Tennis and Golfers Elbow
Arthritis
Osteoporosis
Hypermobility
Non specific back pain
Hip and knee replacements
Muscular tears
Rotator cuff injuries
Piriformis syndrome
Sciatica
Slipped disc
Disc Herniation
Improved Biomechanics and Functional Movements
What exercises are appropriate and which ones to avoid?
Functional assessments and choosing the best exercises and movement patterns.
Highly specialised training day for those coaches wanting to go deep into this area.
CLICK HERE to purchase from £197 to £147 today only.
ADVANCED FITNESS PILATES IN PREGNANCY certification
From £197 to £147 click for info and purchase
This course will provide you with a thorough understanding of the relevancy of Fitness Pilates to pregnant women and outlines the benefits, as well as correct and effective Fitness Pilates exercises for them in all three stages of their pregnancy.
We have also incorporated a section within this certification to help you aid participants who are trying for a baby in the pre-conception unit which also covers IVF treatment.
---