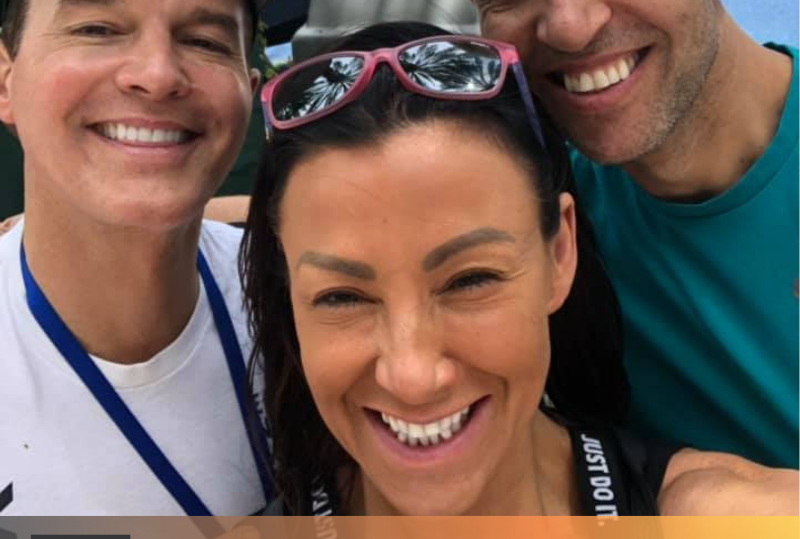 Good Morning How are you?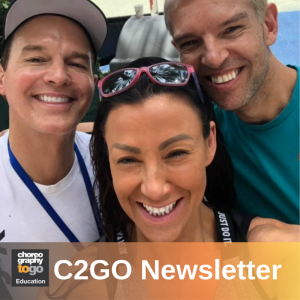 It was great to be at the IDEA conference last weekend in Anaheim California and it some ways the conference has come so far and others its seems to be no different from the very first time I went to IDEA in 1990.
I was part of the SHINE conference which was like a conference within the conference this was about digital fitness and how to create your brand/style of teaching online and reach a bigger audience.
We had guest speakers such as John Berardi from Precision Nutrition who has built a million $ nutrition brand completely online, Sadie Nardini who has built a digital Yoga Membership with 1000's of people paying $9 a month to get her daily workouts, we had talks from Vimeo,about fitness and wellness trends. 
I thoroughly enjoyed it and got a lot out of it.
There really are some incredible opportunities for you in fitness to take your expertise online and digital and create a sizeable revenue stream, if that's what you want.
The 2nd part of the event was the Nutrition and Food Behaviours Track. Many of the worlds leading experts spoke on nutrition, food behaviours and habit change. Great talks on obesity, women's heart health, osteoporosis and nutrition, diet and weightloss and how the research is changing and updating constantly and the role Fitness Professionals play in coaching clients.
It was an honour to see Jay Blanick ( Old Fit Pro Convention attendees will remember Jay) receive a lifetime achievement award Jay is now Senior Director of Fitness For apple and was instrumental in developing the Apple Watch.
Outdoor Classes
Fitness In The Park.
It's finally SUNNY in the UK so an amazing opportunity to do some seasonal POP-UPS.
Here is my quick cheat sheet of how to get up and running using social media to get your POP UPs POPPING.
Pop-ups are an AMAZING way to spread your message, your brand, promote your classes and business.
1: Contact local parks section on your local council website. Some councils charge and some don't… it's very varied around the UK.
2: Decide on your pricing. Is it a FREEBIE you are using as PR, get photos and videos for your social media, attract new people? Or is it paid event.
3: Prepare your digital disclaimer and health questionnaire. You will email everyone who has booked with one beforehand but also print and take pens along with you on the day to make sur all participants have signed.
Collect email addresses and phone numbers on the day and before for your database.
 4:Start Your Marketing ASAP.
Check the weather forecast
Decide on a day and time and start a FACEBOOK frenzy!.
Create cool graphics using the WORDSWAG app.
Promote on Facebook. Instagram. Stories. Facebook Live. Email your database.
Write and post a press release.
5: On the day
Ask a friend to come with you to take videos and pictures and plenty of media that you can use on your social media in the forthcoming weeks. 
6:Enjoy it!
Make the class fun, informative and accessible for all.
 You will have a lovely time 🙂 
Have a great THURSDAY
Love Rachel xx
*Activation Band Workshop Tour*
Back On The Road. Im looking forward to going back on the workshop with the Activation Band Workshop. I'll be in Manchester on 10th August and Bristol on the 17th.
I've created  3 unique masterclasses with the AB's which are bursting with new ideas, sequences, exercises and formats plus, every delegate gets a band and the opportunity to purchase in bulk at a discount without the postage costs. 
So come along and have a great afternoon and it will be wonderful to see you in the FLESH and not just on social media.
20 Places on each event.
To book Manchester Click here Waterside Hotel Didsbury
To book Bristol Click here.  Riverside Leisure centre, Little Stoke
Become a Kick Start Coach And Offer Online Womens Weightloss, Wellness & Wellbeing Programmes ONLINE 
The KS Coach course is only launched x2 a year and is on offer from £497 to £397 Click the video above to look at how th training all works.  CLICK HERE to book Offer running until the end of JUNE.
---