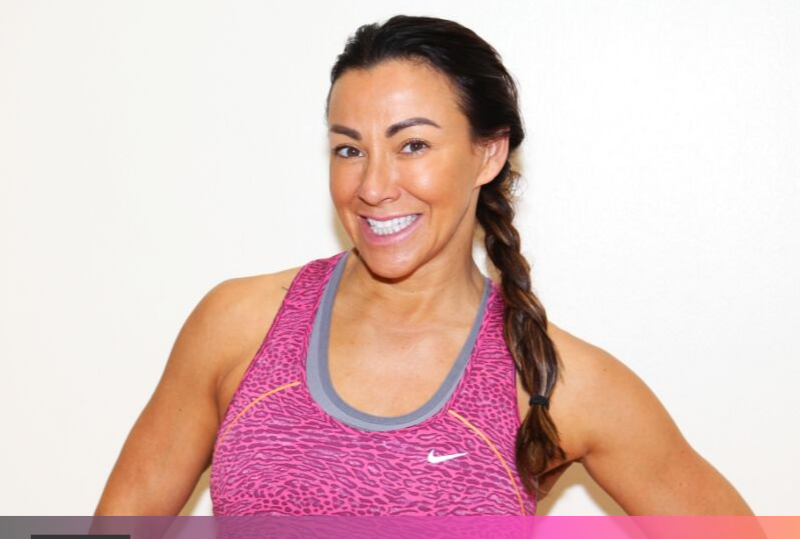 ACTIVATION Band Hip & Thighs 
Instructor Newsletter 11 July 2019 
Quick tips, ideas and recommendations this week.
Workout Inspiration
If you click above you will find a Hip & thigh band workout and I've edited together some quick bodyweight flows sequences. I'm using these in body conditioning as an activation warm up for a change. I repeat each flow 8 x through and use music at 130bpm.
What class ideas would help you? Send me a quick email or message me on social and let me know what would be helpful.
Recommendations – FABLETICS
I am constantly looking for squat proof and high-quality leggings they don't ride up or down and keep their shape.
I love Lululemon but I just can't justify paying over £100  as beautiful as they are, so, I ordered FABLETICS on the special deal and I am AMAZED at the quality they are simply beautiful.
The quality is as good as Lulu and the special order 2 get 1 free deal is cracking. Google Fabletics they are THAT good.
Pure Energy MUSIC Recommendations.
100% recommend IBIZA Anthems Now and Then. If you check my IG you will see my stepping to this with On The Beach and the REMIX which is a garage old skool vibe perfect for body conditioning and Step.
Use my code to get 10% discount RHPP
Have a great THURSDAY
Love Rachel xx
ACTIVATION BANDS IN BULK
Would you like to make a bulk order for the ACTIVATION BANDS and can't make the workshops?
Message me for the number you need over 10. I have different sizes Rachel@Choreographytogo.com
*Activation Band Workshop Tour*
Back On The Road. Im looking forward to going back on the workshop with the Activation Band Workshop. I'll be in Manchester on 10th August and Bristol on the 17th.
I've created  3 unique masterclasses with the AB's which are bursting with new ideas, sequences, exercises and formats plus, every delegate gets a band and the opportunity to purchase in bulk at a discount without the postage costs. 
So come along and have a great afternoon and it will be wonderful to see you in the FLESH and not just on social media.
20 Places on each event.
To book Manchester 10th August  Click here Waterside Hotel Didsbury
To book Bristol  17th Click here.  Riverside Leisure centre, Little Stoke
COURSE SALE
AQUA ONLINE CERTIFICATION £157 DOWN to £127
This online certification in Aqua Fitness is designed for the qualified Level 2 instructor who would like to teach water based exercise classes.
We have designed this online certification to give you all the updated information you need to progress your teaching in Aqua via online learning.
A minimum of `Level 2 or equivalent is required to access this course.
What do you receive in this online certification?
• A comprehensive manual which gives you the theory behind Aqua Fitness classes.
• Health benefits and considerations with regards to exercising in Water.
• Choreography notes on different formats for your Aqua classes.
• Full access to your learner online portal which includes wide variety of choreography ideas and formats this online Aqua Fitness Certification from Choreography To Go is accredited by CIMSPA.
CLICK HERE TO ORDER  AQUA CERTIFICATION
Fitness Pilates For Older Adults Online Workshop 
£97.00 £47.00   CLICK HERE TO ORDER 
Fitness Pilates For Older Adults
ONLINE Workshop contains 8 videos with unlimited ideas for your older adults.
Don't delay its a wonderful course and not just for FP teachers tons of ideas to use right away in class.
ON SALE For the next 24 hours.
Brilliant Workshop and it's all online – No travelling to workshops it's all here!
You don't have to be a qualified Fitness Pilates Instructor to grab this brilliant course.
Video 1 Intro and Seated Warm Up
Video 2 Main Seated FP exercises
Video 3 Chair continued
Video 4 Seated Bands
Video 5 Seated continued
Video 6 Standing and Balance
Video 7 Sequences and Modifications
Video 8 Conclusion
Step Certification is only £99 from£147 CLICK HERE TO ACCESS
The Step Certification is a brand new Certification for Group Exercise Instructors from Choreographytogo who want to teach Step and offer this brilliant group exercise format.
7 Day Midsection Meltdown Online Programme Diet And Workout. POPULAR PROGRAMME Only £10 CLICK HERE
Are you struggling with your midsection?
*Unexplained weight gain around your middle?
*Feeling bloated and puffy and can't seem to get on track?
Try the Kick Start 7 Day Midsection Meltdown Online On-Demand Programme and start whenever you are ready.
What do you get when you sign up?
A daily nutritional video explaining exactly what to eat, how and why.
A Daily midsection 10 – 20 minute home workout.
Daily coaching videos and online support.Shopping list, meal plans, recipes and food ideas.
*BONUS* – Equipment-free LIFT LEAN workouts and FITNESS PILATES workouts to do at home.
**When your payment has gone through log into KickStartFatLoss.netwith your email and password and you will go straight through to Midsection Meltdown Dashboard**
---