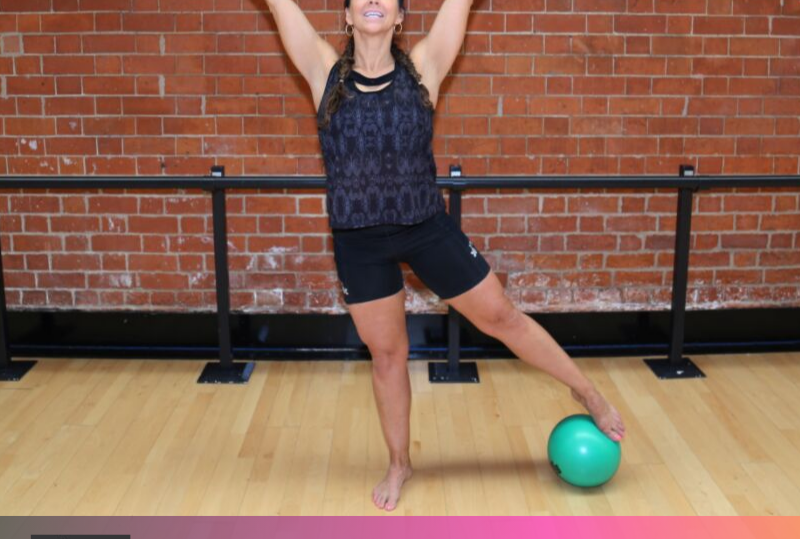 Good Morning
How are you and how are you classes going this week? In this weeks newsletter you will find 6 Steps To Creating Your First Online Course /Programme. As I know many of you are looking to get something online off the ground so I hope that helps
PLUS the first live dates of the Activation Tour are BUSY!
Which I'm so happy about. Back in the day Kelly, Jayne and I used to tour all over the place but the industry changed, numbers got smaller, venues harder to hire and everyone wanted ONLINE.
So, I wasn't sure if Instructors want to attend smaller regional events.
GOOD NEWS both dates are busy and this is exciting. As we would LOVE to put on more regional workshops. Right now I'm filming a new Active Seniors Modern & Updated 2019 workshop and we are developing a new Fitness Pilates Aqua Workshop and adding more Activation Band workshops in Autumn so send me a message and let me know if you are keen.
I would LOVE to do a full on RETRO day with Step, HILO, Stability Ball, Seniors, Teens/Kids, Body Con…… what about January 2020 – Interested ??? Give me a shout.
I get a lot of feedback from Instructors wanting more modern and upated ideas and education for Older Adults, Aqua, Teens/Kids. Many of you are teaching SUPER Successful seniors and Aqua classes but running out of ideas. 
6 Simple Steps To Creating Your First Online Course.
Would you love to offer training/courses/classes online and build an online income?

Has this ideas been swimming about in your mind for ages but you STILL haven't done anything about it or taken any action?
Ok. We are all so busy. I totally get it.
BUT immerse your self in this for say, a month and it will pay you dividends in the future.
I have broken it down into 6 simple steps so grab your notebook and watch the video above. ( I made the video above for Lift Lean and Kick Start Instructors but the steps to creating any online course are the same)
Step 1
Who do you want to reach – who is your class/programme/course aimed at?
Getting clear about who your audience is crucial.
Step 2
Create a free *something* it could be a free Home workout workout, a Check list or guide PDF.

Think of something really simple that can easily be followed, understood and implemented.
Step 3
Create an Online Community for your people.
A private facebook group is the easiest way to build your online brand.
Step 4
Create and launch your first "paid for' course.
Keep it simple, with tons of value and short so your clients feel accomplished!

Step 5
Overdeliver with value. help your members get great results and have a fabulous experience.
Gather testimonials and real-life proof that your programme has had an impact.
Step 6
Repeat and begin expanding your online business.
More and more people are exercising at home with Youtube and Apps and by creating your own online programmes it will build your income and enable you to provide more value to your existing members.
If you teach in a club this is the perfect way to grow your business without teaching community classes.
And if you are a community class teacher this is THE best way to create additional revenue, build a higher value business and compete with all the gyms, studios and centres around.
I hope the video above helps you and encourages you to take your expertise and create a digital offering.
Good luck and let me know how you get on 🙂 
Any questions please post in the Facebook group or message me directly.
Let me know I'd love to hear from you.
Have a lovely Thursday
Rachel xx
PS Don't forget to join me in Manchester on 10th August and Bristol on the 17th for the Activation Band workshop.
Click to come to Manchester Click to come to Bristol
**COURSE UPDATES**
A new Fitness Pilates Training date added 3/4 August Manchester Virgin Active Salford Quays 12 – 6 Click here to book
Level 3 Pilates Diploma Matwork London VA Barbican 27/28/29 September click here 
---