Group Exercise Presenter and Programme Creator Rachel Holmes launches her latest Group Exercise Concept on Saturday in Manchester and already the concept has been snapped up by Virgin Active South Africa.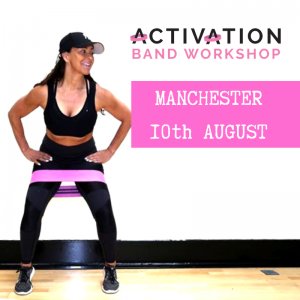 Rachel, who has created multiple Group Exercise brands and concepts over the 34 years of being involved in the fitness industry designed the Fitness Pilates Activation Band  with a Chinese manufacturer and designed  the Activation Band Workout,  Hips, Thighs & Glutes  Activation and Fitness Pilates Activation group exercise classes that can be taught in studio, on the gym floor or outdoors.
Sales of the high-quality bands have exceeded all expectations and with solid programming around the product, Group Exercise Instructors can offer something fresh and exciting capitalising on the latest fitness trends.
After testing the workouts Virgin Active South Africa contacted Rachel to create a bespoke programme for the operator in South Africa.
"Virgin Active are renowned for being  on the cutting edge of Group Exercise Programming and it was a pleasure to create  bespoke training and education for the group" Says Rachel
"I have created Nova and Retro Robics for VA in the past and love working with the famous global brand"
International Presenter Jessica McKee who has been trained exclusively by Rachel will  deliver the programme in Cape Town, Durban and Johannesburgh while. Holmes launches in the UK in Manchester, Bristol and Nottingham.
Rachel is the creative and developer of Fitness Pilates, Kick Start, Buggy Beat, Nova, Retro, The Mel B Workout For Fitness First and her services are in demand around the world.
"Many operators are looking for innovative and unique Group Exercise propositions that serve a highly competitive marketplace, they are looking to differnetiate their Group Exrcise timetables from other operators,"  says Rachel
" With over 34 years of experience in the industry I am able to spot early Group X trends and provide  full service offering fromconcept, education and deliver training on a bespoke basis"
The UK Activation Band Workshop kicks of in Manchester on Saturday for further details go to Choreographytogo.com 
Powered and Supported by Pure Energy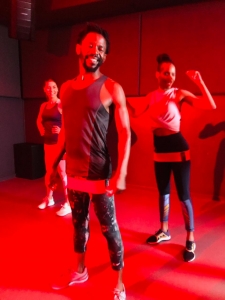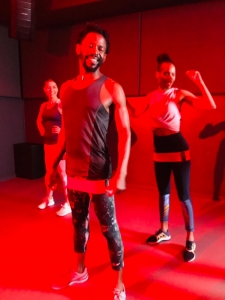 ---