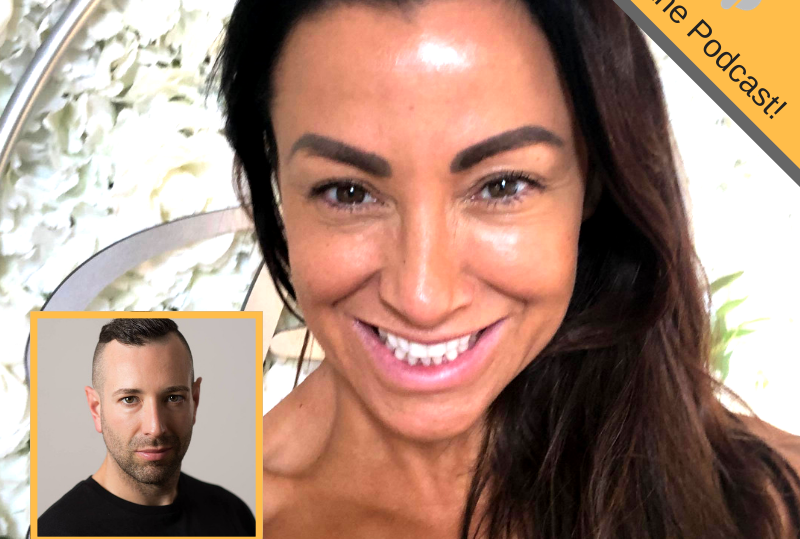 Good Afternoon Welcome to the C2GO Newsletter – How Are you?
We are steaming into September… are you looking forward to it? New classes, new intakes, new material, new outlook maybe you have started some new projects and embracing digital offerings?
September – What's Working On Social Media? 
1: IGTV – You can film longer videos for IG up to 10 minutes and get tons more views and you can add a thumbnail that will be featured in your feed. Use TYPORAMA app to overlay text.
2: STORIES – the views on stories are UP UP. Filming little 15 seconds snippets as you go through the day, that are casual and behind the scenes work really well.
3: Use stories to drive your social media followers to your email newsletter landing page and build your email list DAILY.
4: GREAT APPS to use to make videos and graphics on your iphone/android VIDEORAMA  and TYPORAMA are my current favs.
VIDEO is King with content and the more content you can create helps you build your business and brand but make sure you are driving your followers to a landing page to sign up to your mailing list.
Activation Bands
Have you ordered yours? If you want10,20,30,40 or 50 drop me an email for a special bulk fee or book onto the Activation Band Tour in London on 7th September or Nottingham 13th October and pick them up directly.
Memberships and Offering A Subscription Service
This question came up in my FP group so I thought it may be of interest to many of my C2GO Newsletter viewers.
If you are looking to create a membership site for your clients with workouts and classes are there are several great platforms and services you can use.
Kajabi, Thinkific, Teachable are very popular and a beautiful way to create your online subscriptions services they range from $29 to $399 a month and they also take % of your monthly fee BUT if you have a wordpress site you could use Memberpress. It's a free plug in … It's FREE!
I use Memberpress and yes it does have issues and I have to do  work and styling on the pages myself and with my web designer but you are not tied into a platform.
If you want MORE and indepth business updates and advice then add your email to my business list as I go deeper into these questions and debate options and give my recommendations.  Click here to subscribe
New Podcast with Greg Sellar
How to take your Fitness Presenting Skills Into The Speaking, Corporate and Event World Podcast.
Are you thinking about doing something else………. maybe you love teaching but finding the grid hard? What about transferring your skills into something else…this conversation will definitely make you think.
Greg is an international speaker, consultant and international fitness presenter.
We discuss transitioning OUT of the industry and how you can take your amazing skills into the speaking, corporate and event world.
Greg shares tips and tricks and help us realise the skills we have as Group Exercise are highly rated in other industries where the pay is immensely better. If you are thinking about expanding your horizons and doing something new this is a brilliant conversation!
Click here to listen on apple podcast. Subscribe and leave us a review.
For the Fitness Pilates Newsletter I send out videos, articles and class content ideas like the little clip below – To sign up for the FP newsletter click here 
Have a Happy Healthy Thursday x
Love Rachel xx
IG RachelLHolmes – for choreography clips
IG FitnessPilates1 – for Fitness Pilates clips 
IG KickstartFL – For nutrition, biohacking, high-performance wellness.
Facebook.com/RachelHolmesFit for daily LIVES tips and hacks.
Youtube.com/RachelHolmes Marketing Business Workouts
 I want to help you with a more specialised service***
 As Fitness Classes and the Fitness Industry, in general, is getting more competitive and fast-paced I want you to get my best content that is going to take your forward – in whatever direction you want to go both professionally and personally.
I write 4 specialised newsletters. Im inviting you to subscribe to any/all that fit your goals and interests.
Groups are amazing but we often miss things or can't find the answers to specific problems without having to trawl through endless comments.
Fitness Pilates – Every Sunday.
For all Pilates teachers or if you are interested in Fitness Pilates ideas for your mainstream classes or would like to teach Pilates in the future.
https://www.choreographytogo.com/fitness-pilates-newsletter/
**Kick Start** 
This is being revamped so if you sign up you also get a 15% discount on any of my Kick Start programmes.
Kick Start is women's wellness, Nutrition, Weightloss, health hacks, menopause, hormones, diet, motivation, self-development.
Tons of tip you can use yourself or pass onto your female clients.
https://www.kickstartfatloss.net/kick-start-newsletter-sign-up/
Rachel Holmes Fitness Business Academy
Everything to grow your social media, build your brand, increase your revenue, create online programmes, filming, create more impact, run events and retreats, webinars, grow a community business.
https://www.choreographytogo.com/business-newsletter-sign-up/
I want to offer you a more specialised and personalised newsletter that will help you reach your goals much faster.
Let me know if this is helpful 
New Elevate Autumn 2019 Starts Monday 2nd September Click here to join at the Early Bird OFFER Click here get 2 Free Cook Books and work with me every day to hit your goals.
---