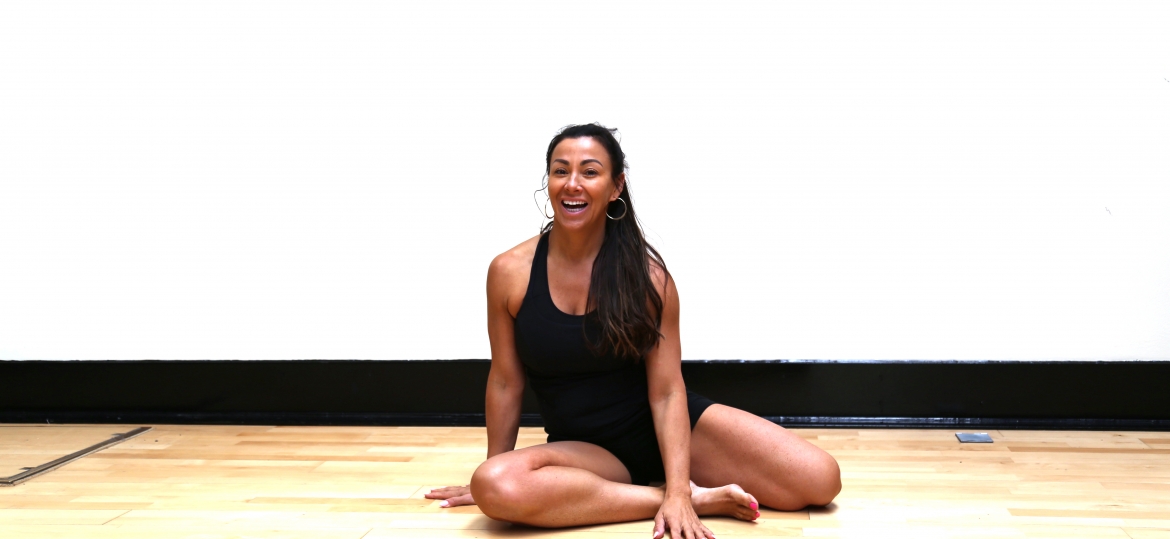 Good Morning  Welcome to the Fitness Pilates newsletter.
It's all systems go as we head into the BEST quarter of the year!
I have added an FP Basics Floorwork video above for your new starters and rejoiners getting back into your FP this week. Keep it simple, working on the foundations and welcoming everyone to the technique and style.
I have also added a mash up of 3 exercises with the Stability Ball for your seasoned vets (not for your BBC's – Bad Back Club – Thanks Julieanne)
1:Two ball roll out
2:Double leg ball squeeze and ab curl.
3: Kneeling balance hamstring curl
Activation Bands
Have you ordered yours? If you want10,20,30,40 or 50 drop me an email for a special bulk fee or book onto the Activation Band Tour in London on 7th September or Nottingham 13th October and pick them up directly.
New Podcast with Greg Sellar
How to take your Fitness Presenting Skills Into The Speaking, Corporate and Event World Podcast.
Are you thinking about doing something else………. maybe you love teaching but finding the grid hard? What about transferring your skills into something else…this conversation will definitely make you think.
As a group Instructor you have amazing skills that very few people have and applying those skills within a different environment, ie Corporate, Industry, Events, Wellness Weeks In Businesses could work out very successfully for you…….. Food for though.
Greg is an international speaker, consultant and international fitness presenter.
We discuss transitioning OUT of the industry and how you can take your amazing skills into the speaking, corporate and event world.
Greg shares tips and tricks and help us realise the skills we have as Group Exercise are highly rated in other industries where the pay is immensely better. If you are thinking about expanding your horizons and doing something new this is a brilliant conversation!
Click here to listen on apple podcast. Subscribe and leave us a review.
I know many of you work with 45 + women who are transisitioning through Peri Menopause and want to offer a more bespoke service. for your clients.  Live and Online classes and programmes for this demographic are in high demand and packaging Fitness Pilates with a Strength Training programme, Nutrition And Mindset is a popular solution. If you are looking to expand your services check out the Lift Lean Programme its the final day to get this programme on the special rate. 
Kelly Reed is launching Lift Lean this week and with 2 posts on Facebook has sold out. It's worth thinking about for the Autumn.
Have a Happy Healthy week x
Love Rachel xx
IG RachelLHolmes – for choreography clips
IG FitnessPilates1 – for Fitness Pilates clips 
IG KickstartFL – For nutrition, biohacking, high-performance wellness.
Facebook.com/RachelHolmesFit for daily LIVES tips and hacks.
Youtube.com/RachelHolmes Marketing Business Workouts
LinkedIn for all business connections https://www.linkedin.com/in/rachelholmesuk/
In house Fitness Pilates Training
 I want to help you with a more specialised service***
 As Fitness Classes and the Fitness Industry, in general, is getting more competitive and fast-paced I want you to get my best content that is going to take your forward – in whatever direction you want to go both professionally and personally.
I write 4 specialised newsletters. I'm inviting you to subscribe to any/all that fit your goals and interests.
Groups are amazing but we often miss things or can't find the answers to specific problems without having to trawl through endless comments.
C2GO Instructor Newsletter – Every Thursday
This has been running for almost 20 years! For all Fitpros including Class info, choreography, business ideas, social media, music, articles, Personal Training, Small Group Training.
https://www.choreographytogo.com/c2go-newsletter/ 
**Kick Start** 
This is being revamped so if you sign up you also get a 15% discount on any of my Kick Start programmes including my 12 week Coaching programme ELEVATE that starts TOMORROW.
Kick Start is women's wellness, Nutrition, Weightloss, health hacks, menopause, hormones, diet, motivation, self-development.
Tons of tip you can use yourself or pass onto your female clients.
https://www.kickstartfatloss.net/kick-start-newsletter-sign-up/
Fitpro Business & Tech – Fitness Business Newsletter
Everything to grow your social media, build your brand, increase your revenue, create online programmes, filming, create more impact, run events and retreats, webinars, grow a community business.
https://www.choreographytogo.com/business-newsletter-sign-up/
I want to offer you a more specialised and personalised newsletter that will help you reach your goals much faster.
Let me know if this is helpful 
New Elevate Autumn 2019 Starts Monday 2nd September Click here to join at the Early Bird OFFER Click here get 2 Free Cook Books and work with me every day to hit your goals.
---