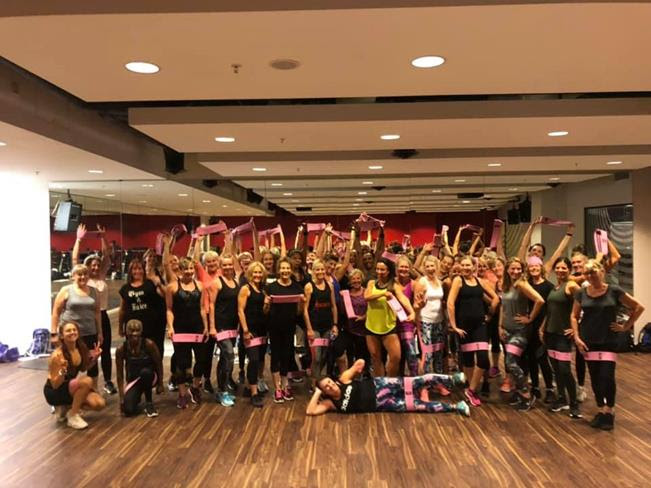 Good Morning ls Welcome to the Fitness Pilates newsletter.
Cracking Activation Band workshop In London many thanks for all who attended it was such a wonderful day and a thumbs up for more regional workshops and masterclasses. The next date is 13th October Nottingham.
I have opened up the FPVIP membership again and for all the details I've added a video at the bottom of this newsletter 
I have also included a few FP ideas for tense, tight shoulders if you are getting more beginners into class this week it may be a nice idea to have a shoulder focus and better posture theme running. Here are a few ideas I thought you may be interested in.
How To Film Workouts With your iPhone
If you are looking to start filming FP exercises for your clients here is 6 step video explaining exactly how to start right now.
Click the video below to watch
Have a Happy Healthy week x
Love Rachel xx
The FP VIP CLUB click here
 I want to help you with a more specialised service***
 As Fitness Classes and the Fitness Industry, in general, is getting more competitive and fast-paced I want you to get my best content that is going to take your forward – in whatever direction you want to go both professionally and personally.
I write 4 specialised newsletters. I'm inviting you to subscribe to any/all that fit your goals and interests.
Groups are amazing but we often miss things or can't find the answers to specific problems without having to trawl through endless comments.
C2GO Instructor Newsletter – Every Thursday
This has been running for almost 20 years! For all Fitpros including Class info, choreography, business ideas, social media, music, articles, Personal Training, Small Group Training.
https://www.choreographytogo.com/c2go-newsletter/ 
**Kick Start** 
This is being revamped so if you sign up you also get a 15% discount on any of my Kick Start programmes including my 12 week Coaching programme ELEVATE that starts TOMORROW.
Kick Start is women's wellness, Nutrition, Weightloss, health hacks, menopause, hormones, diet, motivation, self-development.
Tons of tip you can use yourself or pass onto your female clients.
https://www.kickstartfatloss.net/kick-start-newsletter-sign-up/
Fitpro Business & Tech – Fitness Business Newsletter
Everything to grow your social media, build your brand, increase your revenue, create online programmes, filming, create more impact, run events and retreats, webinars, grow a community business.
https://www.choreographytogo.com/business-newsletter-sign-up/
I want to offer you a more specialised and personalised newsletter that will help you reach your goals much faster.
Let me know if this is helpful 
---