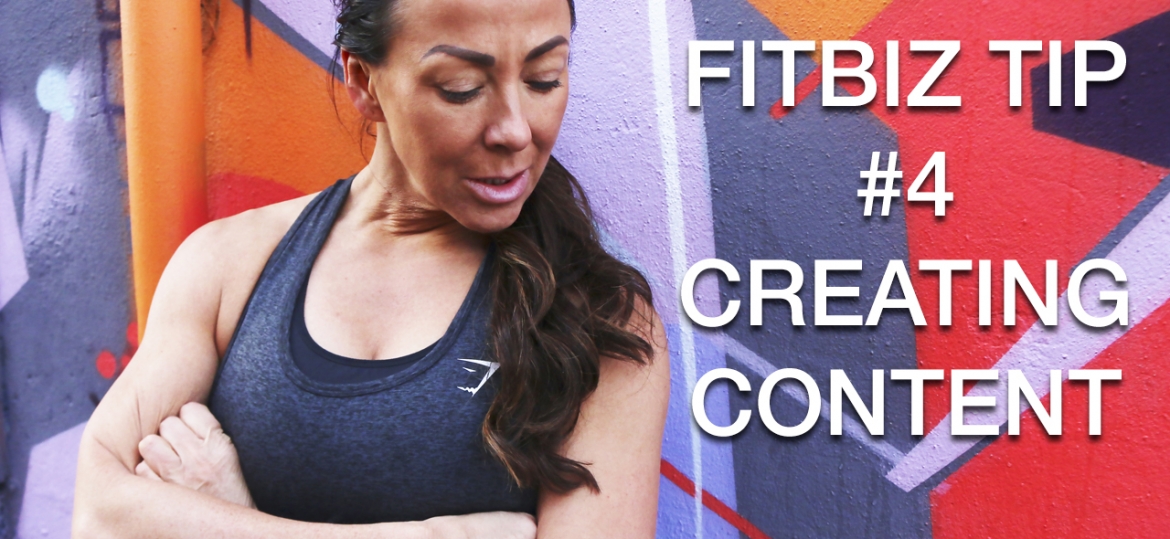 Good Morning!
Welcome to the C2GO Newsletter 10th October 2019
I hope you are having a wonderful week?
Here is my weekly round-up of ideas, support, and resources for Group Exercise Instructors.
️Fit BIZ TIPS
Creating content for social media is one of the best ways to promote your business and having a weekly strategy for filming workouts, technique videos, tips etc is something to get into your calendar on a regular basis.
Click the video above for my Top Tips For creating weekly content for Facebook, IG and Youtube.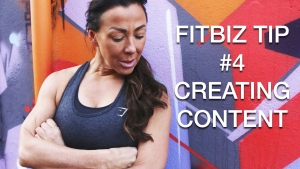 New Podcast  with Katie Bulmer Cook
Katie Bulmer-Cooke is on the podcast this week discussing her new business POWAH.
Katie has taken a back seat (for now) from teaching and presenting fitness classes and being in front of the camera to working with influencers and celebrities behind the camera.
You may have seen her recent collaboration with Amy Childs Mum Fit programme.
Katie and I discuss the skills she has amassed while being a fitness educator and how she has put them to use in new ventures.
Baby Bobby is 9 months old and Heidi is 11 so we chat about the mam juggle and mam guilt that all working mums experience.
Live Events & Workshops Coming Up
Have You Booked  The Latest Activation Band Workshop
Nottingham 13th October click here to book
Chelmsford 19th October  click here to book
London 17th November Fitness Pilates Summit Click here
Guildford 11th January Click here to book
I'd love to see you and I can't wait to share tons of great ideas and new class formats with you. PLUS you get a complimentary Activation Band, note and certificate of attendance.
Menopause and Fitness
This is a video I made for clients and customers for my online programmes and Youtube but it may be something you can share with your midlife women. I've been writing extensively about The Menopause in the  Kick Start Women's Health Newsletter.
Add your email to the newsletter here
18th October is World Menopause Day
This is a great opportunity to open the conversation with your clients.
LIFT LEAN
I launched Lift Lean which is a strength training programme aimed at Mid Life women over 2 years ago. Lift Lean addresses healthy nutrition, sleep and stress management with an online group programme. The class can be taught LIVE or completely online.
New Lift Lean Instructor Julie Liggins has over 60 women signed up to her online Lift Lean, Kelly Reed's live class is fully booked for weeks and the interest around this style of class online and live is growing.
Menopause, Osteoporosis and  Heart Disease in women over 50 are all hot topics that are generating lots of press in the mainstream media, as the data and research continues to support the benefits of regular strength training.
Read more about LIFT LEAN and the Instructors who are launching.
Creating niche programmes that address a particular demographic, like Women aged between 40 – 60 is advantageous as the general public is demanding more information and are looking for classes that suit their needs.
Especially if you are in this bracket also.
Lots to think about and where you decide to take your teaching and fitness business.
Wishing you a fab Thursday and if you have any comments or would just like to say HI please DM me on IG I'm RachelLHolmes
Kind Regards
Rachel xx
---
⚡️Would you love to receive helpful info, motivation, news and more straight into your inbox?
Join my free mailing lists:
✅For Fitness Pilates/ Pilates Instructors:
https://www.choreographytogo.com/fitness-pilates-newsletter/
✅For Nutrition/ health/ wellness/ fitness from Kick Start:
https://www.kickstartfatloss.net/kick-start-newsletter-sign-up/
✅For Fitness news and Instructors:
https://www.choreographytogo.com/c2go-newsletter/
✅For Business:
https://www.choreographytogo.com/business-newsletter-sign-up/
---