Good Morning 
Welcome to the C2GO Newsletter 3rd October 2019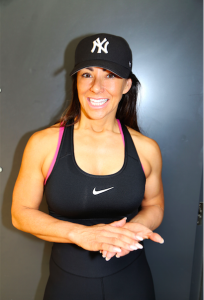 I hope you are having a wonderful week?
Here is my weekly round-up of ideas, support, and resources for Group Exercise Instructors.
️How To Film Edit and Save The Workouts You Film With Your
iphone
️
A new series of filming and editing your workouts for your online programmes.
Check out the video below which explains how to use dropbox on your phone to store and repurpose your videos.
New Podcast Fitpros Managing The Menopause
I was so excited to have Jane Dowling of Menoandme on the podcast. As a Fitness Professional and Clinical exercise specialist I reached out to Jane to discuss the updated research on Menopause, HRT, the NICE guidelines and advice on managing the Menopause as a Fitpro.
After bringing it up in my Instructor groups and on Instagram many Fit Pros wrote about struggling to teach with menopausal symptoms.
This is a wonderful podcast not only to educate and empower yourself but help and serve the women in your classes.
Sign up for Janes newsletter Menoandme.com
and please let us know what you think and if you have any questions for part 2.
Check out the NICE guidelines on The Menopause here https://www.nice.org.uk/guidance/ng23
Have You Booked  The Latest Activation Band Workshop
Nottingham 13th October click here to book
Chelmsford 19th October  click here to book
I'd love to see you and I can't wait to share tons of great ideas and new class formats with you. PLUS you get a complimentary Activation Band, note and certificate of attendance.
**New date coming  GUILDFORD January 2020**
Wishing you a great Thursday and I love to hear from you
Please DM me on Instagram with your feedback or just to say HELLO I am @RachelLHolmes on IG
Love Rachel x
---