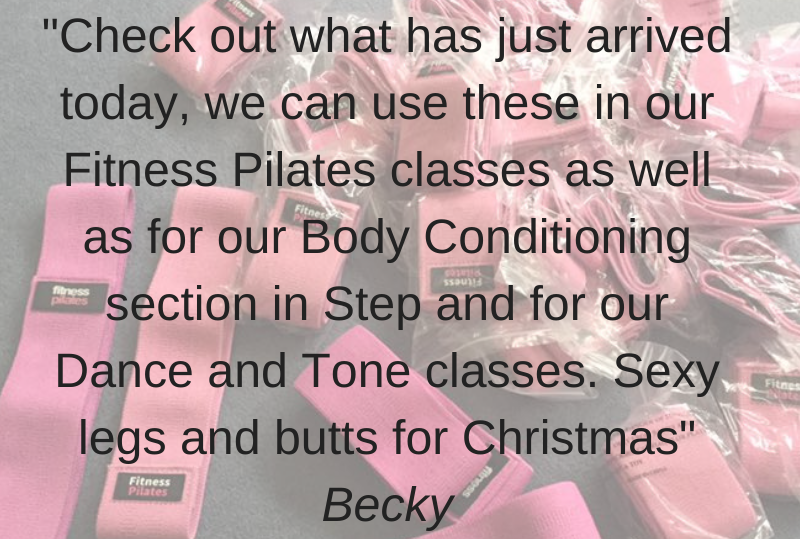 Some wonderful reviews are coming in for our bands THANK YOUU!!
🥳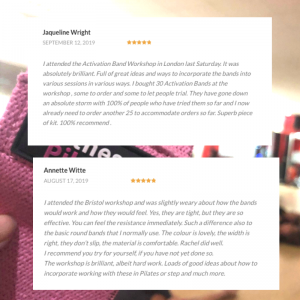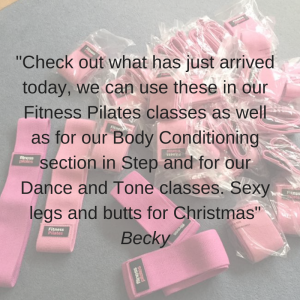 "Check out what has just arrived today, we can use these in our Fitness Pilates classes as well as for our Body Conditioning section in Step and for our Dance and Tone classes. Sexy legs and butts for Christmas"
Thanks Becky so glad you are enjoying the bands!
🏋️‍♀️
🏃‍♀️
😍
"I attended the Bristol workshop and was slightly weary about how the bands would work and how they would feel. Yes, they are tight, but they are so effective. You can feel the resistance immediately. Such a difference also to the basic round bands that I normally use. The colour is lovely, the width is right, they don't slip, the material is comfortable. Rachel did well.
I recommend you try for yourself, if you have not yet done so.
The workshop is brilliant, albeit hard work. Loads of good ideas about how to incorporate working with these in Pilates or step and much more."
Thanks for a lovely recommendation Annette
❤️
"I attended the Activation Band Workshop in London last Saturday. It was absolutely brilliant. Full of great ideas and ways to incorporate the bands into various sessions in various ways. I bought 30 Activation Bands at the workshop , some to order and some to let people trial. They have gone down an absolute storm with 100% of people who have tried them so far and I now already need to order another 25 to accommodate orders so far. Superb piece of kit. 100% recommend ."
Fantastic news thanks Jacqueline we are so glad you and your class are enjoying them!
📫
📦
Order Activation Bands for YOUR class in bulk!
Super Strong, Super High Quality, Fabric, Non Slip Grip Strips, Activation Bands For AMAZING results
No more rubber bands rolling down your legs, ripping all your leg hairs out and snapping after minimal use. For bulk details email rachel@choreographytogo.com or visit our shop:
---