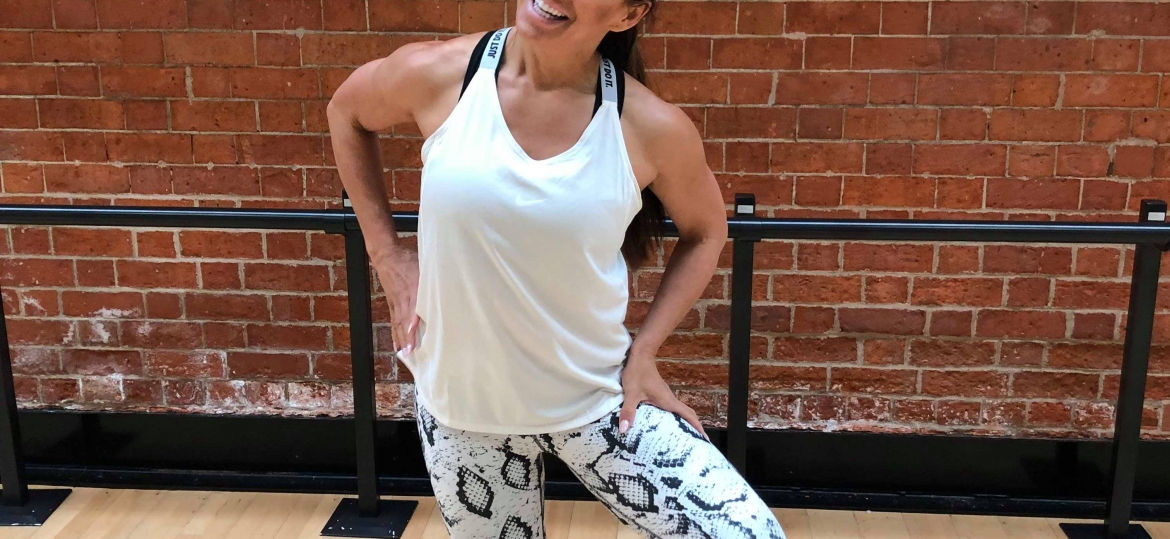 Good Morning
Welcome to the C2GO Newsletter 7th November 2019
We are talking MUSIC today and I need your help on this one………… read on.
Today's Workout is Lift Lean Activation Max Body. I use the ABand in all of my classes and online programmes as it's so effective. Check out the workout above. for inspiration and if you want to purchase your
*MUSIC*
Music and Group X go together hand in glove, but, music can be a minefield. Getting the right tracks, the right vibe can make or break your class. And legally it's not clear what you can and can't use. The licensing isn't simple and some gyms even deduct £2 from your classes wage to pay for the PPL (to manage their PPL costs) so what if you already have a PPL are you paying twice?
Are you allowed to use Spotify/Apple/Amazon? Most households subscribe to a streaming service so what are the legal ramifications of using streamed music and where do you stand using music for your online workouts and promotions?
It's all messy and not even the PPL appear to have a clear cut answer. Don't you agree?
I've worked with Pure Energy for over 25 years and we want to find out where you are with your music. What do you need? What classes do you teach and what music are you using?
We want to revolutionise the music you use in class so its EXACTLY what you want, in the form you want it and delivered at the right price point.
If you have 5 minutes please fill in out this quick survey we want to make the music process easier, clearer and more cost-effective but we need to know where you are.
Fill in the survey and we have a special  discount for you CLICK HERE here is the survey details
https://docs.google.com/forms/d/e/1FAIpQLSeaJvlBhVb8NIkqItwZbjdUl9XKnnx2mLNaLklfi4Vl2Ca9qQ/viewform
PODCAST
From Corporate Fitness To Following Your Passion with Elaine Denton.
In the podcast this week I chat with Elaine Denton who left a high powered corporate Fitness Job with David Lloyd to follow her passion and teach Yoga and become a Life Coach.
Elaine shares great insight with how she built her freelance business before leaving her job and how to go about leaving a job on good terms to follow your dreams. We also dig into life coaching and how this fits into a freelancer offering.
Have a great THURSDAY
Love Rachel xx
Live Events, Workshops & Training Courses.
Have You Booked  The Latest Activation Band Workshop?
Guildford 11th January Click here to book 10 spaces left
Birmingham 18th January Click here to book 
I'd love to see you and I can't wait to share tons of great ideas and new class formats with you. PLUS you get a complimentary Activation Band, note and certificate of attendance.
Pilates Training
We have now introduced the Level 4 Pilates Qualification to our range of Pilates qualifications.
Fitness Pilates Training Course – Book a course
Level 3 Pilates Matwork Click here for dates
Level 4 Pilates Click here for details
Are you A FITNESS PROFESSIONAL would you like to offer an online Women's Health and Wellness Business?
Check out the following courses to create online programmes for your clients and build your online business.
Kick Start Certification Course CIMSPA approved Click here
Lift Lean – Online Strength Training Programme For Women Click Here.
90 Day Women's Health –  12 Week Health & Lifestyle Programme. Click Here
Prime 2020 – Weightloss & Workouts For Women In The Menopause Click Here 
Elevate 1 – 12 week Transformation, Health, Fitness, Weightloss, Motivation & Mindset Click Here 
Add your email to the C2GO newsletter here,  Are you are interested in Women's Health – YES  add your email to the Kick Start Women's Health Newsletter. I also write a weekly Pilates newsletter which comes out every Sunday click here to add your email.
---