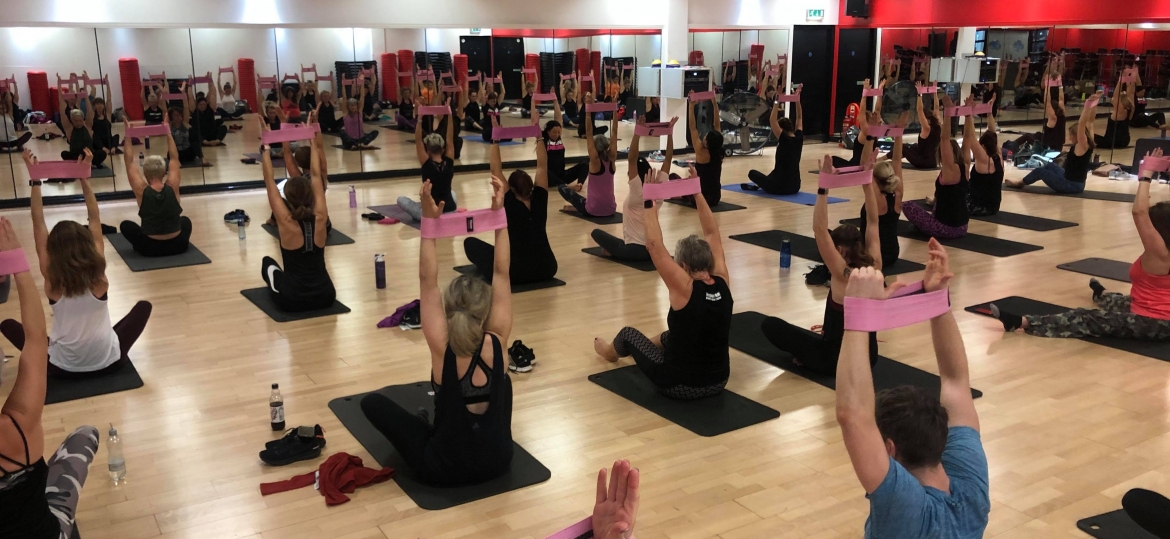 The next delivery of FP Activation Bands has just arrived! Order now while stocks last.
Beautiful High Quality, Thick Fabric material with non-slip grip on the side so they don't roll down or pull the hairs out of your legs.
Perfect for Cardio, HIIT, Conditioning, Fitness Pilates even Step.
Order in bulk for your classes or just order one to try.
I PROMISE you will not be dissapointed with the quality.
We post  1 band Royal Mail and the bulk orders go HERMES to keep the costs as low as possible.
The Fitness Pilates branding is beautiful and the bands are the highest quality and durability.
 1 Band CLICK HERE £14 + £3 p + p
10 Bands  £13 each Click here to order 
15 Bands  Click here to order 
20 Bands Click here to order
After you have ordered we will contact you to confirm order dispatch and confirm your sizes.
Do you need an odd number not listed?  EMAIL Rachel@Choredographytogo.com or use FACEBOOK MESSENGER or IG DM for a quick quote.
Need Ideas for your Activation Band Workouts Click here for the online workshop
Want to get your BULK Bands Cheaper?
Attend the Birmingham or Guildford EVENT  Activation Band Workshop  Get a Free band and buy your bands in bulk with no postage and packing or waiting for bands to arrive.
---