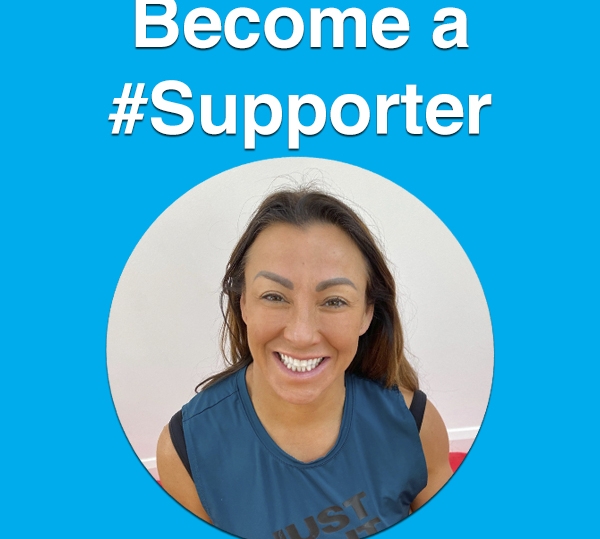 **Facebook Fitpro Supporters Group***
ls  We are the second week back into January and are you thinking about where you want to take your teaching?
I am sure you have a ton of ideas and thoughts.
Have you considered:
*Going Digital & Offering Online Programmes.
*Filming, Editing & Producing your own workouts, talks and tips.
*Understand how to leverage social media PROPERLY.
*Understanding each social media platform and how it will work for building your personal brand and business.
*Run events, talks, masterclasses and retreats.
*Increase Your Income, Revenue and Bottom Line.
Do you need help with accountability, goal setting, understanding how to what you want to offer?
Would you like a monthly coaching call?
Facebook has allowed me to have the new SUPPORTER functionality which means all of my premium business-building content will live in this amazing new area of Facebook.
After the success of the What's APP Business building groups, my aim is to create the number  1 Fitpro Supporter Group on Facebook with like-minded individuals who want to do MORE in 2020 coached by me.
If YOU want to do more online, grow your live classes, understand social media better, be an early adopter of new platforms, understand fitness marketing and branding better, run retreats, build passive income and increase your revenue
JOIN UP My Super Special Fitpro Facebook #SUPPORTER Group
Benefits of becoming a Fitpro Supporter
*Daily  Business Building Basics.
*How To Take Your Business Online
*How To Create Online Programmes
*Tips On Organising Retreats.
*Meet ups and Business Hot Seats In The Group.
*10minute Coaching Calls.
*Branding Marketing and Social Media Updates.
*HUGE Discounts on courses and training.
*Amazing networking and community in the Whats App Grooup.
All EXCLUSIVE IN the SUPPORTERS Group.
**Already Deborah has made an additional £1600 in online groups, memberships, and challenges following my advice and videos from the Supporters Group***
£3.49 per month
Already the group is filling up and it is going to be a new experience for all of us…. here's the link to join. 
Become a founder member of the FITPRO SUPPORTER Group TODAY and this could be something your role out to your community in the future.
---