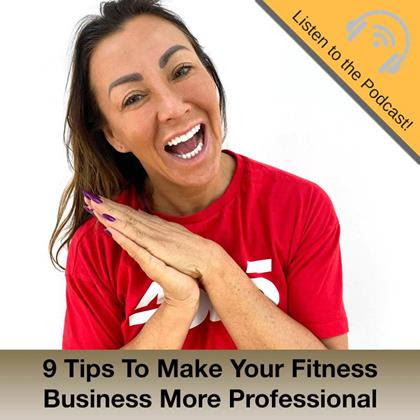 Good morning How are you?
Welcome To The C2GO 2020 Newsletter.
I hope January has started brilliantly well for you.
As a Fitpro I know we are always looking for new ideas, quickly and easily so here is a list of my Free Resources.
If you are looking for class content and choreography ideas do subscribe to my youtube channel. I'm adding new videos every day, you will find all kinds of class content, women's health videos, social media updates, business ideas and planning. Click here
Linkedin is flying at the moment, you may have had an account and barely looked at it for years, well, now is the time to  re-engage. The organic reach is big so if you are looking to take your fitness skills and expertise to the corporate market take some time to work Linkedin. Connect with me Linkedin https://www.linkedin.com/in/rachelholmesuk/
Instagram – My personal IG I post daily workout ideas RachelLHolmes, Fitness Pilates also has an exercise of the day for quick inspiration.
️PODCAST  2020
️
The podcast is expanding with more episodes, interviews, info, motivation and inspiration. Have a listen and let me know what think by leaving a review initunes.
Listen on itunes, apple podcast and Spotify.
9 Tips To Make Your Fitness Business More Productive, Efficient, Profitable & Professional in 2020
I discuss how you can improve the back end of your fitness business – handling enquiries, onboarding new customers, becoming more efficient and professional with your new member packs and welcomes, saving your digital videos, newsletters and adding higher value to your clients in 9 easy to implement steps.
I loved talking about how you can make your business so much more professional and successful.
Podcast Episode 4 2020
The Key To Success Is Accountability – Keys To Reaching Your Goals.
With all the new years resolutions and goal setting what is the key to success?
I believe the key is accountability. In this mini motivational podcast, I discuss the accountability piece, whether you have a weightloss goal or a business building goal or ANY kind of goal.
We need community and we need structured accountability to reach those dizzy heights!
I'm looking forward to seeing you on the road in 2020 and kicking off a packed workshop this weekend in Guildford then Birmingham and Edinburgh.
Questions? Feedback? Anything you need?
Whatsapp me and I'll send you a quick voice note back.
07976 268672
Love Rachel xxx
What Is The Facebook Fitpros #Supporters Group?
Read and watch below.
Join my Facebook Fitpro #supporters group.
Fitpro Supporters Link
https://www.facebook.com/becomesupporter/264012457040617/
NEW!!!
**Fitpro Supporters Group***
Don't miss out on this new initiative if you want to grow your business and increase your revenue in 2020.
Facebook has allowed me to have the new SUPPORTER functionality which means all of my premium business-building content will live in this amazing new area of Facebook.
After the success of the What's APP Business building groups, my aim is to create the number  1 Fitpro Supporter Group on Facebook with like-minded individuals who want to do MORE in 2020.
If YOU want to do more online, grow your live classes, understand social media better, be an early adopter of new platforms, understand fitness marketing and branding better, run retreats, build passive income and increase your revenue as a  Fitpro teacher…
Benefits of becoming a Fitpro Supporter
*30 Day Business Building Challenge
*How To Take Your Business Online
*How To Create Online Programmes
*Tips On Organising Retreats.
*Meet ups and Business Hot Seats In The Group.
*10minute Coaching Calls.
*Branding Marketing and Social Media Updates.
All EXCLUSIVE IN the SUPPORTERS Group.
and the best bit it's only……….
£3.49 per month……… already the group is filling up and it is going to be a new experience for all of us…. here's the link to join.  http://facebook.com/becomesupporter/rachelholmesfit
Become a founder member of the FITPRO SUPPORTER Group TODAY and this could be something you role out to your community in the future.
---