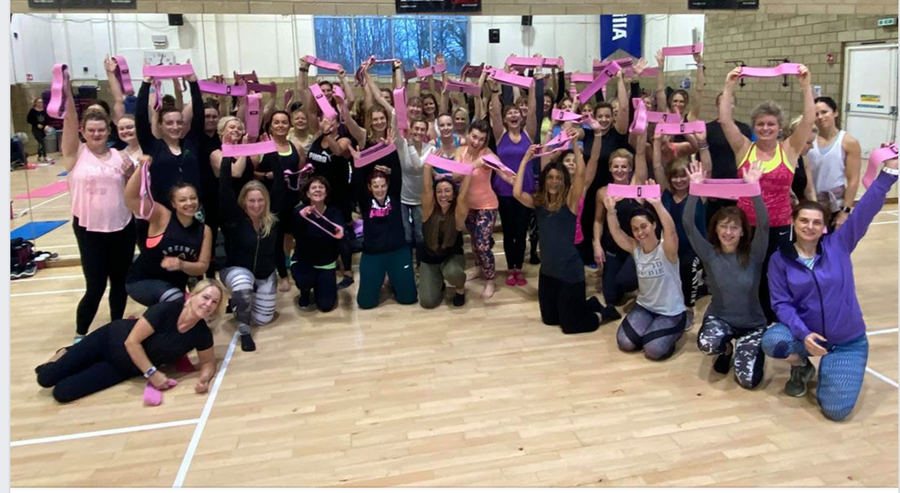 Good Morning lsand Welcome to the Fitness Pilates Newsletter  12 January 2020
Happy Sunday! I hope you have had an amazing week with, fabulous classes. Great to see such a busy workshop at Guildford Activation Band Workshop yesterday, what an amazing vibe and energy… and looking forward to Birmingham and Edinburgh.
Did you see yesterdays The Times Beginners Guide To Pilates? A fantastic guide and brilliant promotion.
Fitness Pilates  Mini Ball Mash-Up
We certainly love the mini ball with its endless variations so here is this week's Mini Ball Mash Up containing 9 mini clips for ideas and inspiration.  Click here to view
PODCAST 2020
The Fitness Hack With Rachel Holmes & Kelly Reed
The Fitness Hack is a new podcast with Kelly and myself that is fun, chatty and relaxed where we discuss topics relating to teaching classes. We would LOVE to evolve this and answer your weekly questions so do send us topic ideas and questions and we will answer them on the show.
This week we talk about community classes, evolving and staying relevant, customer experiences and we tackle bullying and gaslighting in the fitness industry. We both have experienced being pushed/managed/muscled out of centres and gyms over the years and we discuss why this form of discrimination and bullying appears to be happening far too frequently.
CLICK here to listen to this episode
 Subscribe on Apple Podcasts and Spotify. I'd love to get your feedback or ideas of topics and guest.
PODCAST
Tips To Make Your Fitness Business More Productive, Efficient, Profitable & Professional in 2020
I discuss how you can make the back end of your fitness business – handling enquiries, onboarding new customers, becoming more efficient and professional with your new member packs and welcomes, saving your digital videos, newsletters and adding higher value to your clients in 9 easy to implement steps.
I hope these resources all help your Teaching, Mindset and Business Building.
Much LOVE
Rachel xx
Pilates COURSES in 2020
Fitness Pilates 2 Day Training
London 15/16th March Harbour Club Kensington
Birmingham 11/12th April David Lloyd Solihull
Level 3 Pilates Bristol, London, Manchester, Nottingham Click Here
LEVEL 4 Pilates Matwork Course 20/21/22 February Central London
The next Level 4 dates Pilates Practioner Matwork Virgin Active Aldersgate Central London Click here for details.
Prefer to pay via 3 Installments? Here is the link
ACTIVATION BAND Workshops
Business Help and Daily Fitness Business Building
Fitpro #supporters £3.49
Fitpro Supporters Link
https://www.facebook.com/becomesupporter/264012457040617/
---