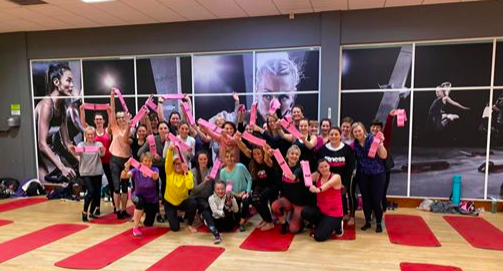 Hi and Welcome to the Fitness Pilates Newsletter 9th February.
Firstly, THANKS to all the Scotts who made the trip yesterday to Edinburgh for the Activation Band Workshop it was AMAZING. …such a happy vibe! 
35 Instructors made the trip from all over Scotland and it was great to chat with everyone and catch up with so many old friends.  I'll 100% be back soon with another workshop.
Next Activation Band Workshop is Cambridge on 7th March Click to book 
Fitness Pilates February Mash-Up
**For Your weekly FP Inspiration**
1:4 point kneeling with shoulder flexion and abduction into tricep press.
2:Back extension, swim legs and swan combo
3:Ab curl prep into leg extension.
4:Plank with hip abduction into pike.
5:Rolling like a ball into half roll back and rotation.
Ideas and flows that can be modified and adapted for various client groups and demographics.
Are you a member of the Fitness Pilates Facebook Group? Click here to join
New Fitness Pilates Mindful, Breathing & Relaxation Online Course launches Friday.
If you attended the Summit you will have participated in Kelly's breathing session where she taught various breathing techniques and practices.  This will be included in the new course launching Friday. Plus we've been developing a modern Fitness Pilates methodology for introducing a mindful and relaxation practical within an FP class.
This will be something you can incorporate into your existing classes or it can become a stand-alone session. The demand for meditation and relaxation classes is growing and we are excited to be developing an FP module in this area.
Let me know what you think?
Social Media Training Day & How To Create Online Programmes has now only 3 spaces left.
This is a one-off event I will be presenting at Virgin Active Nottingham which is only a 1-minute walk from the train station, so if you are developing your brand online then don't MISS this day. Book your train and come and visit us in beautiful Nottingham! CLICK HERE  Supporters meet up and drinks after the event.
Much LOVE
Rachel xx
Questions Whatsapp me 07976 268672
Admin issues – Lauren@KSFLGROUP.com
---