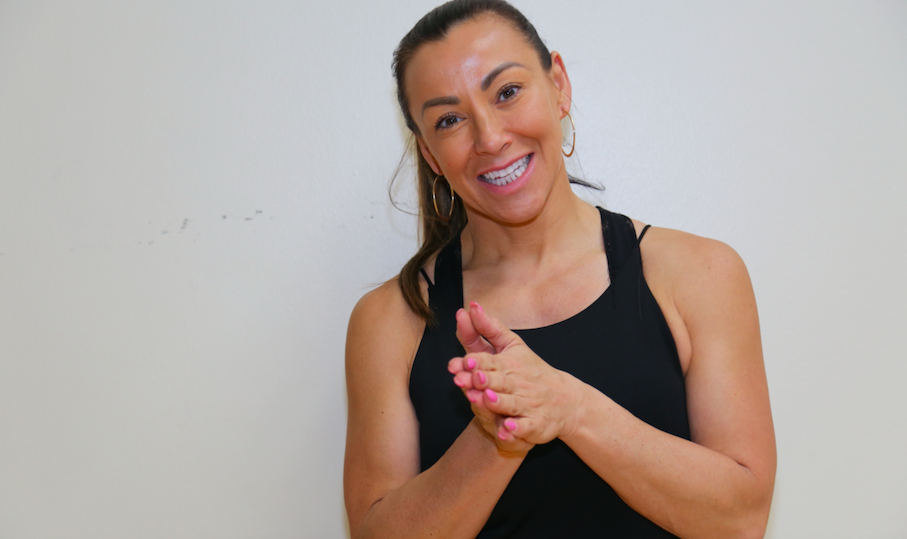 Instructor Newsletter 28th May
Hello ls
How are you?
Social Media Tips & Updates To Promote Your Online Classes.
IGTV has launched a stand-alone spin-off app from the main IG app enabling you to live stream into IGTV and save it onto your IG account! – Very cool and a great way of documenting your classes rather than creating extra content for your IG account.
Facebook and IG Rooms – Hot on the heels of ZOOM, Facebook steps into offering face to face conferencing within groups. There are a lot of bugs at the moment but it is set to grow as users increase. I've done some testing in the Supporters group and it has the potential to help Fitpros deliver online sessions live on  Facebook and be able to see your participants..
Facebook Live Producer – Ensure your browser is updated to Chrome Beta or use Firefox. Live producer in the creator studio to cross-post into your various groups and across your pages.
Facebook Bring On a Friend Feature –  Have you tried this yet? Kelly and I have been trying this out in the Fitness Pilates group having discussions and interviews with 2 presenters! This is fab feature that is awesome to bring on one of your viewers into your Facebook or IG Live.
Music
Have you used Pure Energy GO Music yet?
We have a deal on 3 mixes – use the code GoThree and 5 mixes use the code GoFive
My Top 3 Mixes This Week
1: HIIT 2
2:EDM
If you need any help or recommendations on the licence free music then give me a shout.
MASTERCLASSES – Packed with content ideas, choreography and fresh material to teach online.
The masterclasses are a great way of getting new ideas and fresh content and having a great workout with me over on ZOOM. Here are this weekends offerings.
CARDIO ENERGY – OLD SKOOL AEROBICS CHOREOGRAPHY
THURSDAY 830 – 930pm on ZOOM £7 Click here to book
Hilo basic Choreography ideas and routines.
Latin Aerobics
Sunday 31st May 830 – 930pm Click here to book
Join Rachel for a Latin aerobics sensation Sunday night masterclass
830 -930pm
Easy to follow Low impact Latin in choreography using the brand new Latin House Beats from Pure Energy Go.
Don't miss this sizzling hot masterclass.
Hope you are well 🙂
Happy THURSDAY
Love Rachel xxx
New Online Courses For June
Sit Fitness Workshop with Rachel Holmes & Kelly Reed
Do you want to teach Seated Fitness Classes online?
Join our training course on THURSDAY 11th June 12 – 4pm Click here
How to structure your seated classes, Classes for all demographics, posture and desk workouts for people working at home PLUS choreography ideas for
*Seated Salsa & Tribal Beats
*Seated Strength HIIT & Conditioning
*Seated Mind-Body, Posture, Breathing
Fitness Pilates for Orthopaedic Conditions LIVE
The Orthopaedic Fitness Pilates Advanced Training course, written by Rachel Holmes and Kelly Reed-Banks
Is RUNNING as a LIVE Course on ZOOM on THURSDAY  18th JUNE 2020
1130 – 4pm  CLICK HERE To book
Upon booking log into the dashboard and start to go through the material ready for the LIVE Training. You will complete a case study on a fictional person for your exam
We cover LIVE and in the detailed 84 page manual and interactive online video platform:
Frozen Shoulder
Tennis and Golfers Elbow
Arthritis
Osteoporosis
Hypermobility
Non specific back pain
Hip and knee replacements
Muscular tears
Rotator cuff injuries
Piriformis syndrome
Sciatica
Slipped disc
Disc Herniation
Improved Biomechanics and Functional Movements
What exercises are appropriate and which ones to avoid?
Functional assessments and choosing the best exercises and movement patterns.
Highly specialised training day for those coaches wanting to go deep into this area.
Level 3 Pilates Qualification 19/20/21 June click here
Level 4 Pilates Qualification 12/13/14 June click here
---