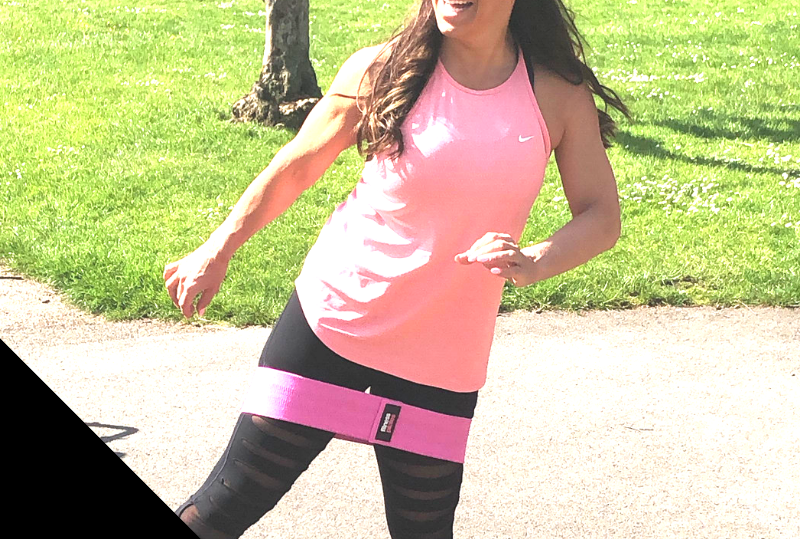 Fitness Pilates Newsletter 4th May 2020
Good Morning
How are you?
I hope you are thriving and feeling optimistic, watching last nights Government briefing Dr Jenny Harries, Deputy Chief Medical Officer mentioned outdoor activities after the lock down restrictions are lifted, which reminded me of the 2018 Summer.   Many FP'ers held Pilates In The Park sessions, and how lovely that was,  maybe with social distancing, that's how our local classes may be rebooted…..outdoors?
Kelly and I ran the very first Fitness Pilates Online SUMMIT and it was a huge success. We delivered 4 x 60 minute new workshops for FP teachers on ZOOM. The wifi held out and the feedback has been incredibly positive, no travel costs, no stress of driving and parking and everyone was happy, comfortable and very very relaxed at home on ZOOM.
It can be a scary experience attending a workshop and training, The physical logistics of moving home and family commitments can be impossible and the main reason why FitPros don't attend workshops, with ZOOM there is no barrier and we welcomed FP Teachers from all over the world to the SUMMIT. Due to the demand for online training, we have now added the Level 4 Pilates qualification on ZOOM  for 5/6/7 June.
Changing Needs Of Our Fitness Pilates Clients.
We are witnesses a huge change in our client's needs.lifestyles and daily habits. Many clients are not attending FP once a week but multiple times a week, they are becoming stronger and mastering the movements faster, they are demanding more variety and willing to try new class styles and variations in the online world.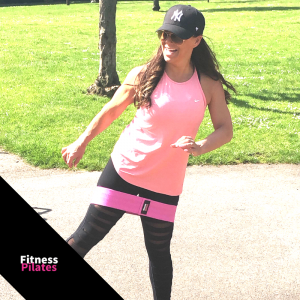 Fitness Pilates is a flexible form of Pilates putting you in the driving seat of creating and moulding class content that suits the changing needs of your clients.
I will continue to run the weekly Fitness Pilates Masterclasses ON ZOOM and have a new Facebook Online Event Programme launching this week to ensure you are always right up to date and have new ideas and concepts to deliver.
Thank you for all your messages and comments and feedback and I look forward to seeing you on a training or masterclass this week.
Much Love
Rachel xxx
**Masterclasses this week include**
Monday Drum N Bass Creative Circuit 830 – 930pm Click here
Wednesday Tribal Beats & Simple Salsa 830 – 930pm click here
Friday Fitness Pilates Flow & Brainfit Positivity Mantras 830 – 930pm Click here
**REPLAY /ZOOM RECORDING**
Join Rachel and Kelly on ZOOM for a 4 Hour Fitness Pilates SUMMIT.
DID YOU MISS THE SUMMIT ? CLICK HERE FOR THE RECORDING
Intro – Teaching Fitness Pilates In A Digital World/Marketing/Music/Social Media For FP with Rachel
Session 1 Digital FP Mat Ideas and  TECHNIQUE TWEAK with KELLY
Session 2 Kelly explores how to tweak your FP exercises for better results and how to cue and communicate when teaching digital.
Session 3 Seated Fitness Pilates & Posture For All Levels With Kelly
Session 4 Fitness Pilates Timed Intervals – Exploring 1minute Flows & Sequences For Intervals
Session 5 Fitness Pilates Strength with weights and how to create weighted routines with Rachel.
Activation Band TRAINING Workshop On ZOOM with FREE ACTIVATION BAND 22nd MAY   CLICK HERE TO BOOK
£35.00  ONLY 4 PLACES LEFT For the Workshop
FRIDAY 22nd MAY
12 – 2 On ZOOM
Book as early s possible so we can send your bands out to you
We can post a band to you but may not reach you now in time for the workshop.
21/2 hours packed full of new exercises, ideas, sequences, combinations and progressions.
For All Group Exercises Instructors,  Pilates Teachers and Personal Trainers.
Masterclass Practical and Theory including Workshop Notes, Certificate Of Attendance
PLUS 
An ACTIVATION BAND BOOK ON AS EARLY AS POSSIBLE and we will post the Activation band out to you.
Date: 15/16/17 May 10 – 4pm  CLICK HERE TO BOOK
All 3 contact days taught via ZOOM
Venue: Virtual Online
Active IQ Level 3 Diploma in Pilates with Rachel Holmes and Kelly Reed-Banks
Fitness Pilates Training Course
ONLINE 30/31 May on ZOOM
£270.00  CLICK HERE TO BOOK 
30th & 31st MAY 2020
10am – 4pm
Join Rachel and Kelly for the online Fitness Pilates Virtual Training Course.
ONLINE – You will need an internet connection, Facebook and download ZOOM.us
Fitness Pilates is recognised by CIMSPA, Fitpro
---