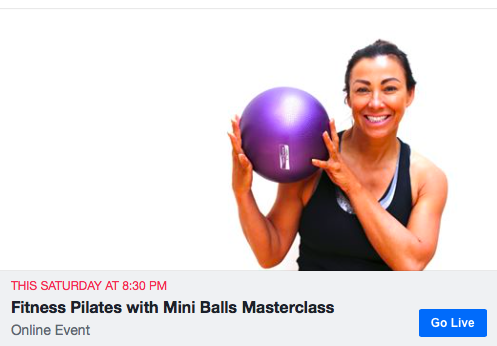 This Weeks Masterclasses, Trainings & Courses On ZOOM
LEGS BUMS & TUMS LIVE MASTERCLASS
LBT LIVE 2020 Updated!
A studio timetable FAVOURITE has EXPLODED online, OUR CLIENTS want classes they LOVE, that are different every week and FUN, so by popular demand, LBT Is back LIVE and direct on ZOOM.
I've had a massive response to this masterclass so jump in and book up as it will get full.
Tuesday 19th May 830 – 930pm £7 Click here to book
INSTAGRAM FULL IMMERSION FOR FITPROS
Wednesday 20th May 830 – 10pm
Deep DIVE Workshop On ZOOM all of the latest tips, tricks taking you from basic (no knowledge of IG) right through to advanced streaming techniques helping you build your brand and leverage social media.
SUPER STEP SOCIAL Masterclass Friday
Join Rachel for the Friday Night Super Step Social
a basic step class using Salsa, Tribal and House Music.
The choreography is simple, basic and easy to do and teach.
Get your STEP out and enjoy a user-friendly fun Step Class.
Fitness Pilates Posterior Chain and Posture Masterclass using light weights and mini balls.
Friday 22nd May 830 – 930pm on ZOOM £7.00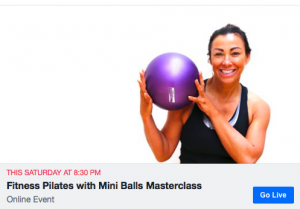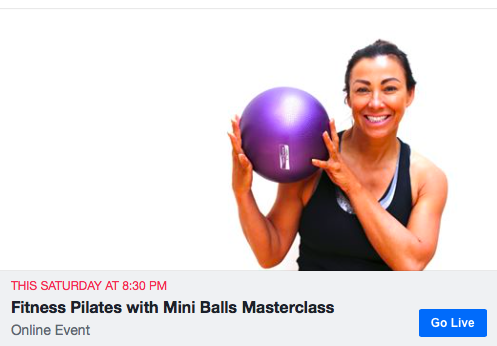 Saturday night Fitness Pilates Mini Balls Masterclass on Facebook live Events CLICK HERE
Level 3 Pilates Qualification 19/20/21 June click here
Level 4 Pilates Qualification 12/13/14 June click here
---