I have some fantastic masterclasses in store for you the next coming weeks, check it out:
Thursday 4th June
Join me for an hour of Fitness Pilates and the ACTIVATION BAND.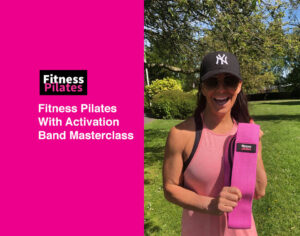 Experience Flows, Strength sequences, Mat FP all using the brilliant Activation Band. Lots of lovely ideas and a fabulous masterclass.
Thursday at 7:45 PM – 8:45 PM
I am delivering this LIVE on Facebook Live POE and you can access this content at any time.
Book here:
https://www.facebook.com/events/298213671340751/
Friday 5th June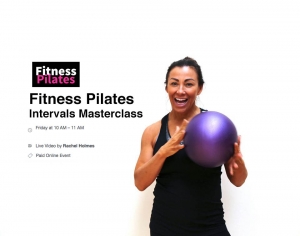 Join me for a 60 minute Fitness Pilates Intervals masterclass using light weights and working in 60 seconds Fitness Pilates intervals.
Friday at 10 AM – 11 AM
This masterclass is delivered on Facebook LIVE and is a Facebook POE.
You have access to the content at any time and forever.
Book here:
https://www.facebook.com/events/1608925275923904/
Fitness Pilates For Older Adults Summit 4 Hour Workshop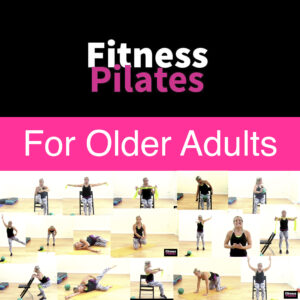 Friday 5th June 12 – 4pm
Friday night BrainFit
Join Rachel for a beautiful Brainfit Deep Stretch and rebalance masterclass on Friday night at 8pm – 9pm
Experience a new style of Brainfit and enjoy a beautiful chilled out end to the week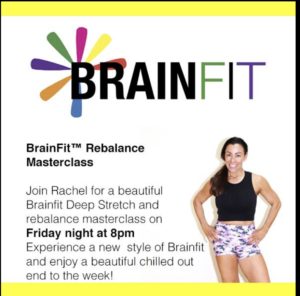 Fitness Pilates Spiky Ball, Tennis Ball and Foam Roller Masterclass
Sunday 7th June 8 – 9pm
More Ideas with a Spiky Ball, Tennis, Ball & Foam Rollers Workshop Stretch & Release.
*Foot & Ankle Release
*Hip Release
*Back release.
Incorporate Spiky Balls, Tennis Balls and Foam Rollers into your FP class for a dynamic yet thorough stretch and release.
Fitness Pilates for Orthopaedic Conditions LIVE 18th June
The Orthopaedic Fitness Pilates Advanced Training course, written by Rachel Holmes and Kelly Reed-Banks
Is RUNNING as a LIVE Course on ZOOM on THURSDAY  18th JUNE 2020
1130 – 4pm  CLICK HERE To book
I have an exciting new EXPRESS running next week on Facebook Live Events!!
Check out what I have in store…


• June 8th
Express 30min Fitness Pilates
Mon 9:30 AM ·
https://www.facebook.com/events/2218162158330568/
• June 9th
Express 30min Express Abs & Functional Core 
Tue 9:30 AM ·
https://www.facebook.com/events/634386597154367/
• June 10th
Express 30min Creative Full Body Conditioning 
Wed 9:30 AM ·
https://www.facebook.com/events/1897347720396248/
• June 11th
Express 30min Brainfit, Breathing & Meditation Masterclass
Thu 9:30 AM ·
https://www.facebook.com/events/3235483130010564/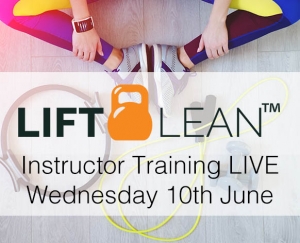 LIFT LEAN LIVE Training 10th June!!!
Do you want to offer a home strength training programme with nutrition, mindset and motivation online?
Get the LIFT LEAN LIVE Training and the FREE Live Training with Rachel Holmes
Sit Fitness Instructor Training Workshop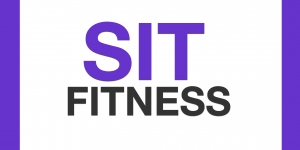 Do You  Want To Teach Seated Fitness Online Join Kelly  and Rachel for an Instructor Training Workshop
THURSDAY 11th June 2020 12 – 4
*Seated Strength & HIIT
*Creative Cardio and Armlines
*Seated Mind Body Deep Stretch
*Seated Salsa, Tribal & Disco
*Seated Posture
ZOOM Workshop
Certificate Of attendance awarded after the workshop.
This workshop will be recorded and sent to all participants after.
---