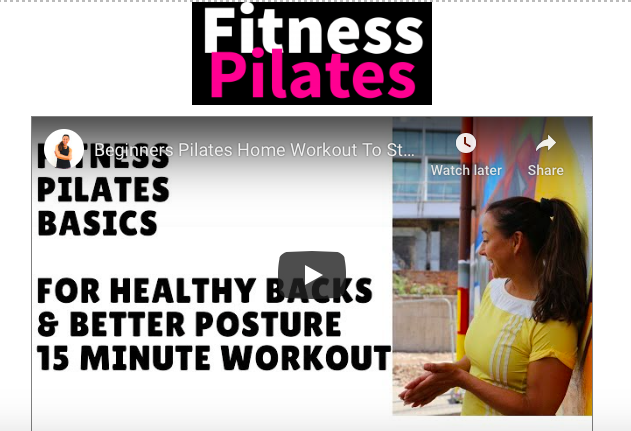 Fitness Pilates Newsletter 6th September 2020
Good Morning, 
September is the best time to attract new comers, start beginners classes and go back to basics with your FP.
SEPTEMBER Is THE most popular month in the fitness calendar!
Now the children are back to school, this week will see a huge uptake in our classes and services,  and to inspire you the overarching theme for FP is Back To Basics  and Fitness Pilates for Womens Health. Check out the Fitness Pilates  Instructor Facebook Group, my Facebook Page and Instagram for content ideas.
 *FITNESS PILATES SUMMIT 2020*
After being in talks with the HILTON we've decided to cancel this year's SUMMIT. I'm really sad as I love the event so much and I really hoped we could make it happen in November, but it's unlikely social distancing will be reduced making the event difficult to run and I'm unsure how many people will want to travel into London.
I do hope we will be able to come together in person in 2021 at some point.
In the meantime, we are planning the new Fitness Pilates Female Specialist Workshop consisting of brand new, relevant content and specialist training workshops on:
*Fitness Pilates Pelvic Health Workshop – Practical ideas on how to incorporate up to date Pelvic floor work into FP with Kelly Reed.
*Functional Female Feet with me (and my bunion) Looking at common foot dysfunction and exercises you can add into your FP class that make a huge impact on injury prevention, gait and performance.
*Female Hips & Knees – Corrective resistance band exercises for the lower body with Kelly Reed.
*Fitness Pilates For Peri to Post Menopause.
Class design, exercises, protocols to your FP classes to have maximum benefit on the Menopausal clients plus marketing and messaging around the menopause.
Friday 18th September
12 – 4
Kelly and I are looking forward to taking Fitness Pilates forward again with new content that is relevant for out Female Clients in todays new world and current climate.
Let me know what you think 🙂
The Fitness Pilates VIP Club is now 18 months old. With 18 months of videos, tutorials, workshops and masterclass arming you with a huge amount of content. Check out the up to date details here 
Have a refresh with the  Back To Basics video above and I will look forward to seeing you on a masterclass or training soon.
Have a wonderful day
Hugs
Rachel xxx
This Weeks Masterclass – Packed With New Content & Choreography
*All classes are recorded and sent out 24 hours later.
*Attend LIVE for BONUS content & surprises.
---