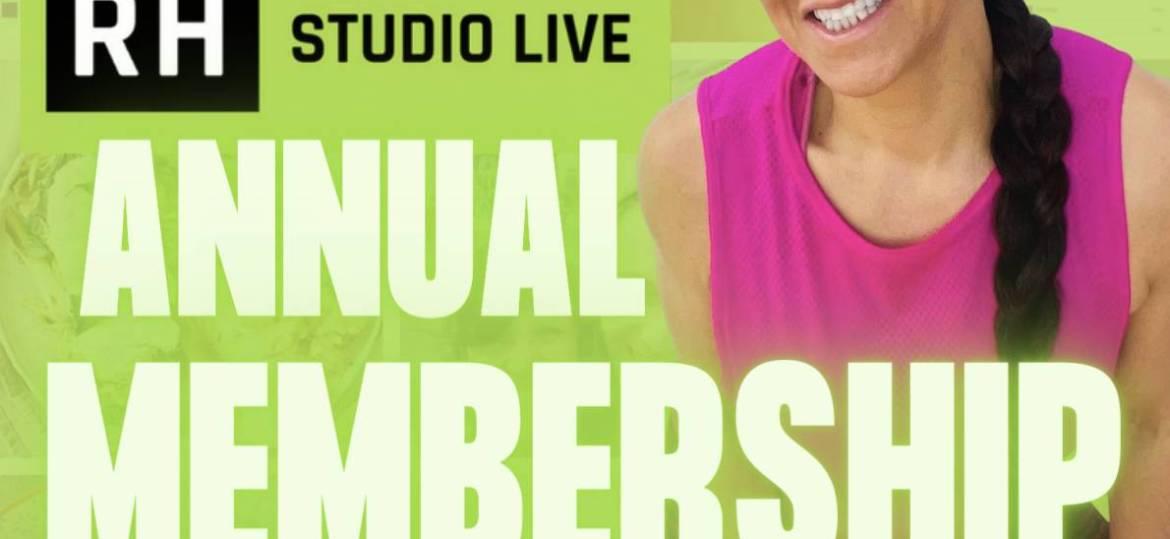 12 Months Healthy Living
RH studio Live ANNUAL MEMBERSHIP 
Every November/Black Friday I offer my Rachel Holmes Studio Live as a complete  all inclusive ANNUAL  membership for just £250 for the year.
You get:
*Live classes with me 7 days a week all available on replay in the members area.
*3 Masterclasses Deep Dive every week
*Talks, workshops, challenges, New programmes to test.
*Access to my Menofit™ challenges, Sprint Programmes, Nutrition Challenges, My  Healthy Habits, Walkfit™, Menofit™ Pelvic Health – MPH Project, Hot Peri's, Fitness Pilates Challenges, Brainfit™ as I run them all through the year.
*Recipes, Nutrition, Healthy Living Tips.
*Access to the RH Members area on Kickstartfatloss.net
*Amazing community in my private Facebook Group.
*Access to the new members area and updated RH app in 2023
Weekly Nutrition Q & A and Check in
Who is for:
*If you love classes, content and group X
*Unlimited ideas for your classes
*Ideas for challenges, sprints and mini programmes
*DAILY motivation and happy healthy living.
*Forward thinking Fitpros who want inspiration every day.
Only £250 for the year that's only £4.80 a week (THATS CRAZY!)
https://www.kickstartfatloss.net/product/12-months-rh-black-friday-sale/ 
*12 Months of Healthy Living*
Only £4.80 per week for a full timetable of classes, courses and workshops.
---