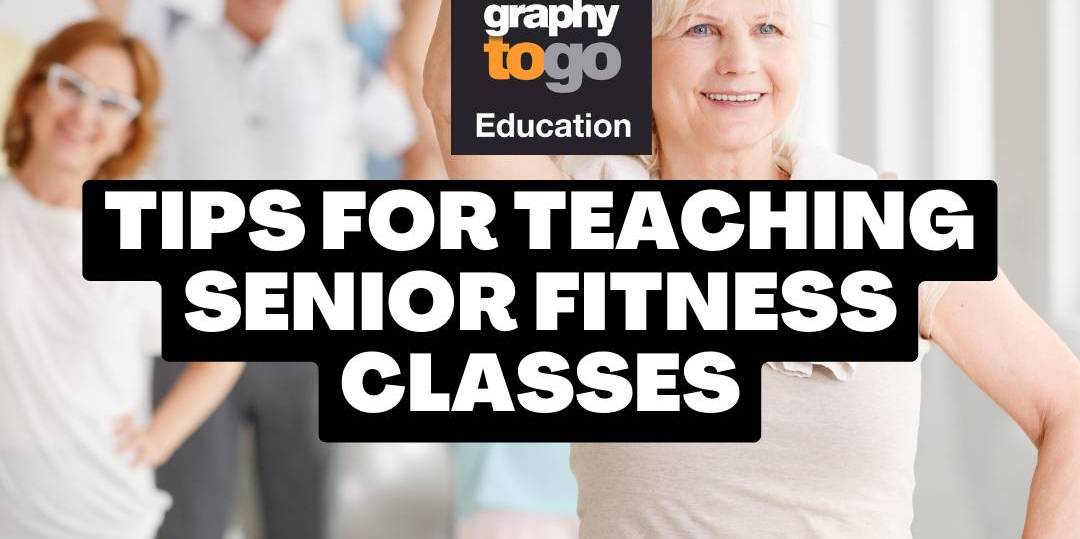 Tips for teaching senior fitness classes
Start with a warm-up: Begin every senior fitness class with a 5-10 minute warm-up to get the blood flowing and prepare the body for exercise. This can include gentle stretches, light cardio, and range of motion exercises.
Keep it low-impact: Many seniors may have joint issues or other physical limitations, so it's important to choose exercises that are low-impact and easy on the joints. Walking, swimming, and cycling are great options.
Offer modifications: Provide modifications for exercises so that participants can adapt them to their own fitness level and physical limitations. For example, you can offer seated versions of standing exercises.
Use clear, simple language: Avoid using complex fitness jargon or acronyms that might be confusing to seniors. Use clear, concise language and provide visual demonstrations of each exercise.
Focus on balance and flexibility: As we age, our balance and flexibility tend to decline. Incorporate exercises that focus on these areas to help seniors maintain their mobility and reduce the risk of falls.
Provide plenty of breaks: Allow plenty of time for breaks and water breaks during class. Remember that seniors may need more rest time than younger participants.
Be patient and encouraging: Seniors may be new to fitness or have physical limitations, so it's important to be patient and encouraging. Provide positive feedback and acknowledge their accomplishments.
Have fun: Make the class enjoyable and social. Encourage participants to socialise and engage with each other. Play music and incorporate fun movements to keep the class fun and engaging.
Would you love to teach SENIOR fitness classes?
Join my live Seniors Strong™ Training
Thursday 23rd March 11 – 3pm
With Rachel and Kelly
Are you ready to launch a new programme for Active Seniors?
Join the very first Seniors Strong™ Teacher Training with Rachel & Kelly
Seniors Strong™ is a functional strength, cardio, and mobility class designed to improve cardiovascular fitness and functional fitness for older adults.
Learn new formats, class design and plans for Seniors Strong classes™
Identify common orthopaedic conditions and how to adapt exercise and routines using a chair, wall and stick.
Seniors Strong™ is a modern, inspiring and fresh class for older adults thatch be taught in person and online
Become a Seniors Strong Licensed Instructor
Book now:
https://www.choreographytogo.com/product/seniors-strong-training/
---