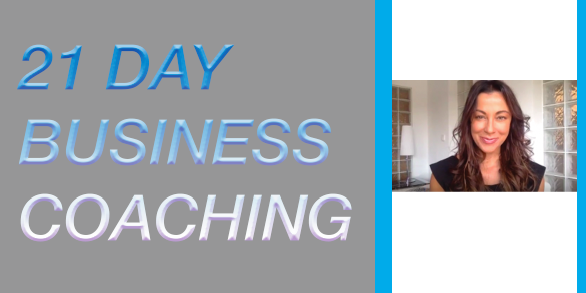 On THURSDAY everything changed……….
LIVE STREAMING on FACEBOOK and in Facebook groups
has changed everything.
If you want be on the cutting edge of your business
join my UPDATED 21 Day Business Coaching
Course……
After presenting 2 business sessions at Fitpro
this weekend on how YOU Can effectively
use social media to elevate your fitness business
I have now updated my course…
JOIN TODAY for only £99 + VAT and lets get you moving.
If you are serious and need a guiding hand
this is the course for you. Get the very latest social media
information and updates.
What is holding you back from being a Fitness Entrepreneur?
You will put the days information into practice and get some hands on experience with me to mentor you
every day.
Small bite size chunk 15 – 20 minute actionable video workshop
PLUS daily Q and A with me
Fast Action.
Fast Results
Get Going Right Away.
Does this sound attractive to you?
Topics I will cover:
Goal Setting, Confidence and Self Belief – Lets address your confidence and getting you ready to "Put Yourself Out there"
You digital home
Creating  a Business plan & getting organised. Planning your productivity and time management.
What Business Stage Are you at – Understand my 4 Stages of being a successful business owner and learn the steps to elevating your business to the next stage.
Put the right customer avatar to the right product or service.
Social media – Go though all the platforms and work out which ones are the most beneficial for you and your business. FAST TRACK
Time Management – Get rid of low paid tasks,classes and clients.MAKE ROOM to create the magic.
Systemise & Automate.
Eat That Frog – Daily. Work on the BIG ROCKS every day. Be ruthless & outsource the rest.
Build into your business MENTAL TOUGHNESS –  "Things will happen"
VIDEO VIDEO VIDEO – and SALES COPY? what Rachel ?????
Prioritize your PLATFORMS
Fine Tune your Writing Skills – Writing is the new HIIT Training
Create YOUR Product – Set Your Stage.
Branding & Packaging.
Unabashed Guide to Self Promotion –  Beat Your Own DRUM. Tips and Strategies not to bore eveyone to death with you message.
Outsource before you go MENTAL.
Stop being Overwhelmed.
Let's make a plan & execute.
Each topic is delivered via Video, Audios & Worksheet everyday.
SPECIAL OFFER TODAY