✔ Are you a Female Fitpro wanting to grow your business?
✔ Do you need to organise, systemise and put in a proper structure to attract new clients?
✔ Do you need a proper plan of what to do on Social Media and stop wasting time?
✔ Do you need help shaping your ideas and getting your ideas out into the market place?
✔ Do you need to know the right formula of how to gain new clients coming into your business every week?
✔ Do you want to attract more revenue?
✔ Do you want to spend more time with your friends and family and not working on and in your business all the time?
JOIN ME for a clear cut straight-line path of how to grow the right business for you.
Over the next 12 weeks, I'll be with you every step of the way. I have been there, I know exactly what it takes and have coached and mentored hundreds of Female Fitness professionals super successful businesses.
Next Fitness Business Academy Starts Monday 11th October for 10 WEEKS
Payment Options are available including Paypal credit and instalments.
✔ Exclusive LIVE Webinars & Masterminds For Mentees Every 2 Weeks – Thursday Afternoon –
✔ Live training every Tuesday with Rachel 1 – 1.45 pm
✔ Step By Step Building Module Week By Week with a BONUS LIVE ZOOM Webinar every week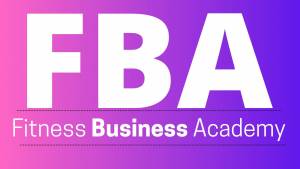 ---
The Fitness Business Academy Course is £1125.00 if paid in full. Part Payments are available.
or 3 monthly payments of £365 click here
---
INTERESTED And want to chat through your options?
Send me a what's app with the following details and let's chat:
Name
Phone
Social Media Account names
Do you have a website?
What are your goals?
What are you struggling with?
Tell me about you.
How much time do you have per week to spend working on your business?
Any other details you think are relevant.