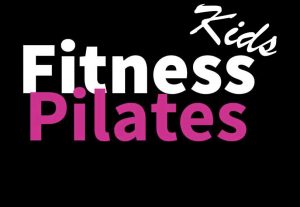 Teaching Fitness Pilates To Children NEW ONLINE CERTIFICATION from C2GO
Kids Fitness classes have been very popular now for the last decade and we can now want to expand these conventional fitness classes to incorporate Fitness Pilates.
There is definitely a gap in the market  for Fitness Pilates to branch out to the next generation so if you are a qualified Pilates instructor who is looking to branch into teaching in schools or kids classes in the community then this is for YOU! We understand that a lot of instructors appreciate online courses & workshops as they can not always make live course dates due to busy schedules, child care etc  so Choreography To Go has created a brand new  online certification, where you can take your time over the manual and music and then send in your filmed session to be assessed. How it's assessed You need to film yourself teaching a 30min class to an age group of your choice, this can either be your own choreography and music or you can utilise the choreography & music given to you within this package. You will also be required to write up your filmed session, you tutor will give you a template for this and it needs to reflected the filmed session you submit. What is included? Comprehensive Digital Manual The manual covers choreography ideas and also the benefits of teaching Fitness Pilates to that age group, class plan ideas, warm ups/ cool downs, importance of music & marketing ideas. ONLINE e/learning portal  which gives you choreography ideas for all age groups.Online support & guidance from your tutor. Upon completion, Send your assessment classes  to Kelly Reed Banks. A certificate will be issued once your class has been assessed & passed.
Who is Eligible For This Qualification   This 6 hour forward thinking workshop will give you all the tools to branch your classes out to teach 5-11 yrs & 12-15yrs. A Pilates qualification & level 2 5-15 yrs old qualification or equivalent is required.
Pre-Requestites Fitness Pilates or level 3 Pilates
Insurance The course is not REPS accredited but once passed Ballans insurance will insure you.
What Do You Get On The Course Full manual including lesson plans & notes. Workshop & Training DVD
Questions email Kelly@Choreographytogo.com