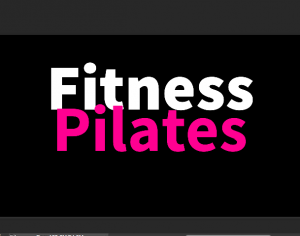 The Fitness Pilates Wellness & Vitality Boutique Programme.
A hip workout and positive thinking programme with Rachel Holmes including:
10 x Fitness Pilates Workouts
7 x Mind Set Coaching videos & audios
Healthy Eating and Vitality Plan
Do you want to FEEL fabulous, positive, clear & focussed?

Improve your happiness and well being?

Get mental clarity, Positive Mental Attitude, increase your confidence and de-stress…..?

Enjoy Fitness Pilates workouts that will tone your core, lengthen your tight muscles, strengthen your back & improve your posture?

Be inspired and feel innovative?

Combine forward thinking workouts, Clean eating AND ways to bulldoze negative thought patterns with positive affirmations?
YES YES AND YES again – Its time to go through the Fitness Pilates Boutique Programme
Begin immediately and reignite your confidence, health, mindset, clean eating and Fitness Pilates home workouts
 Fitness Pilates Nutrition, De Stress, Motivational Coaching and Workouts all delivered by Rachel Holmes in the Fitness Pilates Boutique Programme.
What is the Fitness Pilates  Wellness & Vitality Boutique?
Its a workout, mindset coaching and nutrition program aimed at anyone who wants to reignite their confidence, health, wellness and vitality  in one unique whole holistic programme
What happens when I sign up
You get access to all of the workouts and videos immediately so you can work though each video and workout in your own pace.
Is this a weight loss plan?
You may well drop some body weight and inches but the plan is geared to eating for maximum health, vitality and energy. The eating plan is based on the Kick Start Fat Loss  lifestyle prgramme
What is the Mind Set Coaching all about?
You will find coaching videos on staying positive, overcoming barriers, keeping on top mental form and motivation. Plus relaxation and meditation ideas that you can take away and use in your classes or at home personally.
Can I use these ideas with my Fitness Pilates classes, clients and customers?
I envisage the Fitness Pilates Instructor of the future becoming a lifestyle coach, encompassing wellness, mindset and nutrition. These ideas can be delivered online through websites, apps and social media or you can create your own "live" Fitness Pilates Wellness and Vitality Boutique which could potential run live for 4 week blocks.
 The Fitness Pilates Wellness and Vitality Boutique is £37
10 Fitness Pilates to do at home with me.

7 Mind Set Coaching Videos.

Relaxation audios/mp3

Fitness Pilates  Nutrition and Vitality Plan.

Fitness Pilates  Boutique Handbook.