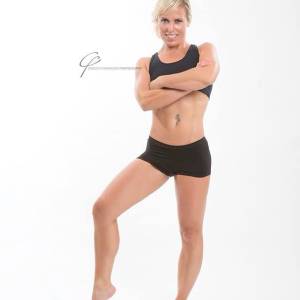 BOOK TODAY for the EARLY BIRD PRICE of £40 + VAT for 24 hours ONLY
Abs, Abs and More Abs…… All Fitpros can use more core training ideas.
The time has come to revamp your Ab workouts again – so many new ideas to make your core section more results driven, focused and targeted.
Our class members demand creative ways to train the mid section and Kelly delivers user friendly ideas in this 3 hour workshop.
Functional anatomy and functional training is are now a primary training focus and Kelly mixes this will new protocols such as Giant sets, Tri sets and Pyramids.
This 3 hour workshop is for all forward thinking  Instructors wanting to take advantage of new research and information.
All Group Exercise Instructors, Personal Trainers & Bootcamp Trainers are welcome.
 Why not bring a group – Make an afternoon of it?
Bring along your class members and enthusiasts.
Kelly would be delighted to have them on board.  Book & pay for 5 places and get the 6th Place FREE of charge.
Session 1 – Max Out  Mid section
Everyone wants more training ideas for Abs. Group Classes, PT, Small Group Training, Bootcamp and even in our own workouts we continue to look for innovative exercises.
Join Kelly as she pulls out all the stops for The Max Out Mid Section Master class. This is a full on extravaganza of hard core training utlising Tri sets, Giant Sets & Pyramid Training
protocols. Always unique & user friendly this is an action packed class with tons of usable take aways for your class members.
Session 2 – Organic Abdominals.
What about your members who need modifications & adaptations?
Kelly has created key exercises and workouts that are still challenging and results driven, but suitable for those needing options.
Organic Abs shapes & sculpts the whole mid section, core, back and glutes in a functional capacity providing you with
a multitude of training ideas and updates.
Session 3 – Shape, Shrink & Crunch – The Abdominal Detox
They say "Abs are made in the Kitchen" and they really are!
Kelly talks you though key nutritional changes that will reduce body fat and bloating around the mid section.
The gut wall lining, inflammation, bloating &  gut microbiom all play a huge part in gut health and by following the latest
Nutritional information & research huge benefits in gut health and the appearance of the abdominals can be experienced.
Quick tips that can easily be  for lasting health and vitality. Follow our 10 Nutritional Nuggets To get a flat stomach Plan
For travel directions, public transport, car parking information etc please check the venues website.
9th May  Bristol David Lloyd Westbury  –  1 – 4pm   CLICK HERE TO BOOK 
23rd may – Southampton Chamberlayne Leisure Centre  – CLICK HERE TO BOOK 
24th may Cambridge  Nuffield Health Club   Click here to book 
30th may –  Birmingham – Solihull Virgin Active  1 – 4pm CLICK  HERE TO BOOK
31st may – Manchester – Denton Virgin Active  CLICK HERE TO BOOK 
13th June – Derby David Lloyd  Click here to book 
14th June – London  Aldersgate Virgin Active Classic 130 – 430pm   CLICK HERE TO BOOK
27th June  – Guildford Venue to be confirmed  CLICK HERE TO BOOK 
The  early bird workshop place is £40 + VAT  This will be going up to £45 so book.
As soon as your booking and payment has gone though the website automatically emails you a receipt and a booking confirmation.
If it hasn't arrived please check your SPAM/TRASH folder as sometimes the email goes into this folder.
Kelly will touch base with you a few days before the day.
The workshop notes are emailed to you a few days before the event, please print these of and bring with you on the day.
Please note we respectfully advise once a booking has been made we are unable to refund or transfer your booking.
A certificate of attendance pdf is emailed  to you after the event for your records.
Please attend dressed to workout and wear warm layers as sometimes the studios are chilly.
We always bring along DVDS, CD's and clothing for you to purchase on the day.
Choreographytogo workshops are a fabulous blend of practical and theory work.
We warmly welcome ALL instructors to our events and foster a positive and proactive approach to all teaching methods.
Have a great workshop and please feel free to add Kelly and Rachel on Twitter and Facebook
@Kellyreedfitnes
@RachelHolmes